UGA President Weighs in on Halting Bars and Apartments Downtown
The Athens-Clarke County moratorium that was put in effect earlier this month is still drawing criticism from both sides — most recently by President of the University of Georgia Jere Morehead.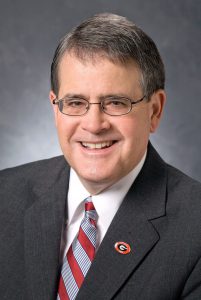 Morehead spoke out about the legislation at a press conference last Wednesday saying that the city would benefit from a more balanced business environment in downtown Athens. He expressed his concerns and stated that Athens would benefit from fewer bars and more retail businesses.
The moratorium put in place acts as a halt to all new development and expansion of bars and apartment complexes in downtown Athens. This is due to the sharp increase in the number of students crowding the downtown area the past couple of years. This bill is placing a hold on the approval of new apartment complexes for any multi-family residential use, as well as the addition of mega-bars.
Mayor Nancy Denson said the main reason that the moratorium exists is to help maintain a community where families, students, and tourists are all able to feel welcome downtown. Mayor Denson also wanted to share that this moratorium isn't trying to keep students away from downtown, "This is not anti-student, and I think that's what some people think, I love our students, y'all are such an asset to the community, but I want y'all to be safe."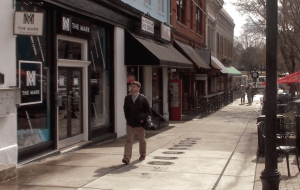 Over recent years, the Athens skyline has built up tremendously, and city officials are frightened for the safety of the community as a whole. Mayor Denson commented, "I think we have evolved into a situation in downtown Athens where we have put so many young people together with almost unlimited alcohol, and I think it's a dangerous situation."
Downtown Athens bar owners expressed concerns for the moratorium at the Athens-Clarke County Mayor and Commission meeting. They argued that the moratorium was an attack on the bars that are a hefty contribution to the Athens economy.
Others rejected to the legislation for timing reasons.
Richie Knight, a local Athens business owner who announced his intentions to run for mayor last week, argued at the county commission meeting that there was not enough time for the public to respond before the issue was introduced.
In addition to Knight, Jerry NeSmith also rejected the moratorium for timing reasons, and he believes the public should have been given more time to react to the legislation before it was placed on the agenda just four days before the board meeting. NeSmith was one of two commissioners to vote against the moratorium.
"I believe informing the public and allowing the public to respond and give us feedback in a public hearing is what is most important," NeSmith says.
NeSmith believes that the moratorium gives the city the time it needs to pause and reexamine health and safety laws applying to the downtown area.
"We are concerned about public safety downtown," NeSmith says, "that's really the most important part of what this moratorium is about."
The moratorium is projected to be in place for a year, but may be repealed if Athens-Clarke county commissioners feel necessary.
Follow @GradyNewsource on Facebook and Twitter for breaking news and top stories.