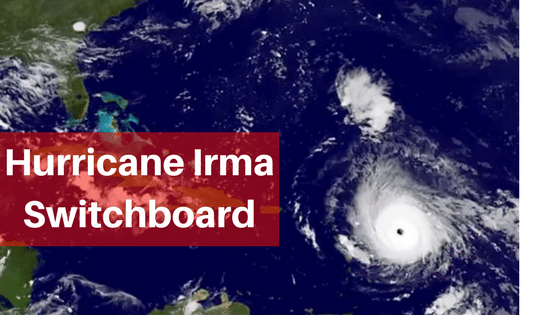 UPDATE 8:13 p.m. Saturday:
The switchboard will continue to pair evacuees with homeowners through Sunday and as needed after that. We currently have 43 homes ready to welcome those seeking refuge.
UPDATE 5:31 p.m. Saturday:
We have homeowners in South Carolina and Alabama who are willing to house evacuees that may be in those areas rather than in Northeast Georgia. We are willing to pair evacuees with homeowners out of the Athens area.
UPDATE 9:15 a.m. Saturday:
The newsroom is staffed and we are ready to help place evacuees in homes. We have volunteers to host families of all sizes, children, and pets. Please fill out the form below to be matched with for a place of refuge, or if you would like to volunteer to host evacuees.
UPDATE 8 p.m. Friday:
We will be back tomorrow morning at 8am to continue matching evacuees with volunteers. Please continue to fill out the form if you are in need of residence, and we will get back to you in the morning. Be safe.
We have gotten a great response so far from people volunteering their extra space. Keep up the good work! There are many available houses at this time.
We have been calling hotels between Atlanta and the Georgia/South Carolina coast and learned that many hotels are booked to capacity through the next week. We have been asking them to send evacuees still looking for places to stay to this Switchboard.
If you are an evacuee looking for a place to stay or if  you live in Northeast Georgia and would like to volunteer your home as a place to stay, please see the information below.
ORIGINAL POST:
We have set up a platform to help evacuees from the East Coast to get in touch with homeowners here in the North Georgia area. With hotels and Airbnb's filling up fast, we are hoping to help individuals and families get to a safe location.
If you are a homeowner who is looking to help out by donating space in your house, or are looking for safe refuge, please fill out the form.
Be sure to fill out all of the information required below. Use the Comment section to list specific needs (i.e number of people in your party, pets, etc). Please specify if you are listing a house or looking for refuge.
We will have the newsroom staffed between 8am and 8pm Friday, September 8th and Saturday, September 9th. If you try to contact us before Friday at 8am or between Friday at 8pm and Saturday at 8am, we will get back to you as soon as possible with information. We will call you and potential matches to verify information, then will put both parties in touch.