Here's what is happening around Northeast Georgia today. Follow Grady Newsource reporters for these stories online and on TV today.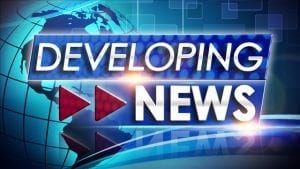 Entertainment An Athens favorite celebrates its anniversary today. Ciné is celebrating nine years in Athens and will be celebrating all month long. The film house will be hosting a series of praised international films throughout April. The movies include two classic restorations, two award-winning new animations, and two science films.
University News Today is the day more than 400 UGA students presenting a semester's long work. The Center for Undergraduate Research Opportunities will be hosting original research from students in various fields. Research topics include infectious diseases, biochemistry, psychology, engineering, among others.
Awareness You may be seeing teal ribbons around Athens tomorrow. April is Sexual Assault Awareness month and the Relationship and Sexual Violence Prevention organization in Athens is kicking off the month with teal. The awareness week kicks off today and involves cross platform coverage with organizations such as health promotion.
Sports This will be a big week in UGA Sports as multiple teams travel to brig home the win. This Friday the women's tennis team travels to Baton Rouge to take on the No. 15 LSU team, and the men play the No. 11 Florida at the Dan Magill Tennis Complex. The Gymdogs will be traveling to Fort Worth, Texas April 15 as they compete against 11 other teams including defending champion Florida in the NCAA Championship.
Weather Clear sunny skies and a few wind gusts here and there. This week will start and end with cool weather. In between, possible rain and thunderstorms may appear.