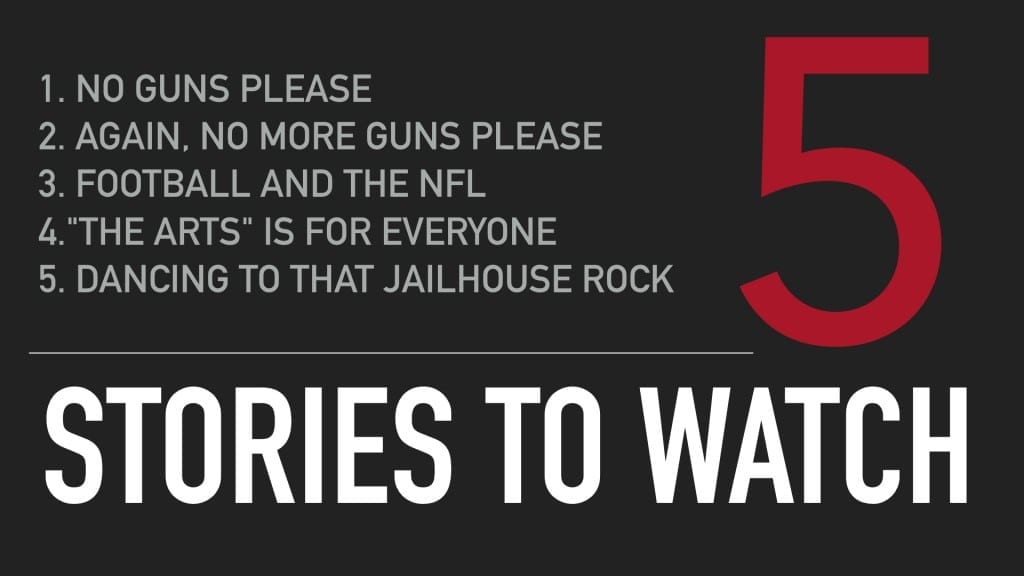 Here at Grady Newsource, it is the LAST class for the Monday/Wednesday news-team. We have loved our time here and learned a lot.
Here is the last "5 Things to Watch Wednesday" (p.s: tune in LIVE @5PM for our last show!)
No Guns Please- Yet another anti-campus carry rally will take place at the UGA arch tonight at 5PM. Morgan Ainslie will be reporting live from the arch.
Again, No More Guns Please- Saddened by the reoccurring gun-accidents involving children, reporter Emily Mclanahan is looking at statistics as well as ways to prevent kids from getting access to and playing with guns.
Football and the NFL- Sports is her thing and reporter Kaitlin Long will have some top UGA NFL prospects profiled during our sports segment. Tune in to find out everything you need to know about the NFL draft.
"The Arts" is for Everyone- Athens Creative Theater is the only theater in the state of Georgia to offer a program for people with disabilities. Reporter Mary Grace Shaw shows the program and the people in it. Pull back the curtain, take center stage, and run that show!
Dancing to that Jailhouse Rock- The Athens Clarke County jailhouse is undergoing construction and expanding its space. Reporter Jared Sweat has more details on how many news beds, and people will fit in the new space.