A 71-year-old veteran, Duane Downey of Bethlehem, Ga., died Monday morning when his house caught fire on the 300 block of Lokey's Ridge Road.
His family said he was a father, a grandfather, a motorcycle lover and a Vietnam War veteran. Downey survived the war and a severe motorcycle accident a few years ago.
Downey's daughter Vickie said she couldn't be prouder of her dad, who took pride in his war accomplishments. "He was a very caring, loving man," she said.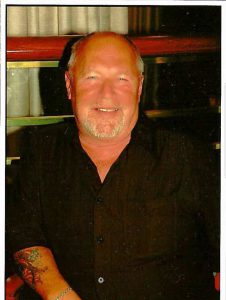 His neighbors said they often saw him outside working on his motorcycle or riding around the block. Luz Rodriguez, who lives across the street, said she never missed a chance to smile and wave whenever she saw him.
She was shocked when she saw his house had burned to the ground.
"We heard a loud, a really loud crash, and when my stepfather stepped back out to investigate, he had seen that the roof had collapsed," said neighbor Sarah Judd.
Steve Rose, the public information officer for the Barrow County Fire Department, said Downey was the only one living in the home at the time.
Barrow County fire officials were dispatched to the scene around 5 a.m. They said when they arrived, the house was engulfed in flames. Rose said firefighters aren't quite sure what caused the fire, but they have ruled out any foul play. He suspects it will be at least a week until the official report becomes available.
Firefighters spent hours sifting through the debris and ash to try to uncover some clues as to what happened. They even flew a drone overhead to survey the damage.
Rose said residential house fires are actually fairly common, but ones that involve fatalities are relatively rare.
"Firefighters get into this business because we want to save lives. We want to help people," he said. "So when we don't have that ability, it's obviously tough on the guys."
Sydney Heiberger is a senior at the University of Georgia pursuing a bachelor's degree in journalism and a minor in sociology.