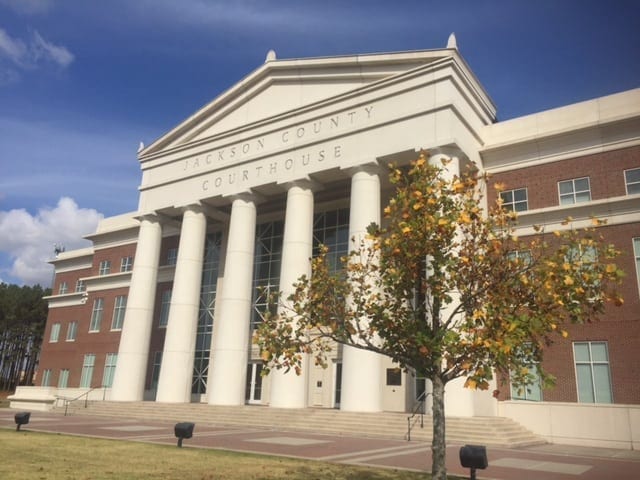 JEFFERSON, Ga.– The Jackson County Courthouse has offices that many work in day-to-day. One of the employees who gets to say that they work in the courthouse is Captain Chris Smith. Smith is a Division Commander of Jackson County and has worked for Jackson County since 1998.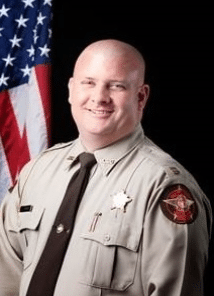 "Its not what you see on TV," says Smith. "The guidelines that we have to follow, the laws that are in place that we have to adhere to. You know we can't just go out and do what we want to do."
Before being promoted to Division Commander in 2012, Smith held many other job positions.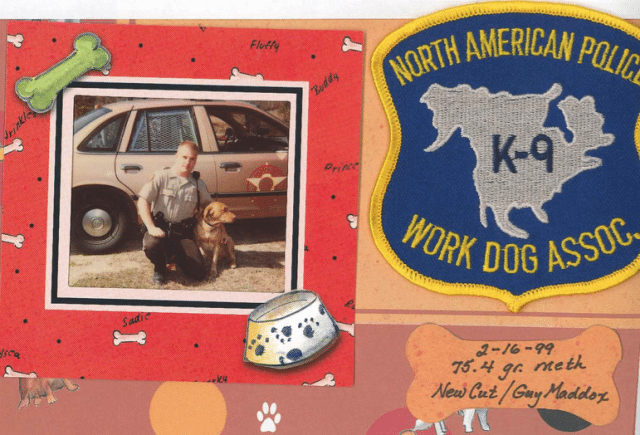 "I was working for Volcom Materials Company, which is a rock quarry. After I got out of that I worked for a dental lab and worked there for a short period of time, and then started in law enforcement after that, actually with Hall County Sheriffs Office. I worked for Hall County Sheriffs Office for about a year and a half and worked there as the jailer. I got my law enforcement certification there and left there and came here as a Patrol Deputy."
All of those positions have prepared him to become the Division Commander he is today. One of his colleagues, Harry Key, says that Smith's previous experience helps keep everyone else in the courthouse organized and on-top of their work.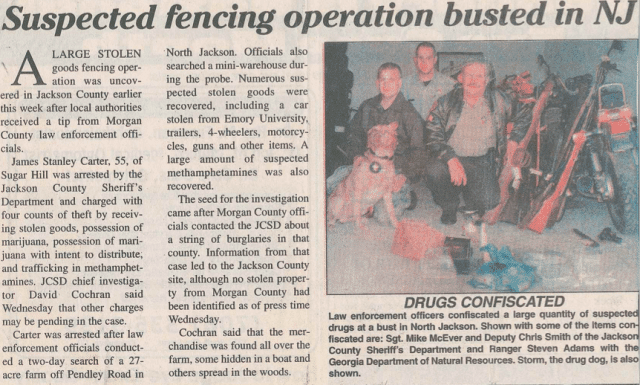 "I have to admit Captain Smith is very thorough in his work and I believe that would probably be due to his long-term tour in investigation, " says Key, Operator of the Control Room.
Now, Smith's work includes a variety of tasks. One of those tasks is handling inmates as they are brought over from the Jackson County Jail and await trial. While the inmates are in the facility, no employee around them may carry a weapon, so Smith makes sure that his men take care of their weapon before handling the inmates.
"Employees open a lock box and place their weapons in it, then lock it back up while they are around inmates," says Smith.
Captain Smith is not the only person in his family who can call the Jackson County Courthouse their office, though. In addition to Smith, his wife, Sherry Smith, works in the courthouse as well.
"She is a magistrate judge here in Jackson County and in January she'll be taking over as the chief magistrate of the county," says Smith.
Captain Smith says that he and his wife are so busy while at work that they barely even cross paths. Smith stays busy, but he says the people he works with make it worth it every day.
"If it weren't for them doing the job that they do, being as amazing as they are, this place wouldn't run. They are some of the most amazing people I've ever worked with and they are truly amazing and I thank God for them everyday," says Smith.
Captain Smith says that he will continue to do this job until he decides to retire.
The broadcast video for this story is attached below:
By: Kendall Meissner