Just a little over one year ago, someone sexually assaulted Katie Camp.
In the days following her assault, Katie slept on the floor of her bathroom with all of the lights on because it felt safer.
She faced night terrors and sleep paralysis most nights and wouldn't be able to fall asleep until the sun rose.
"I couldn't physically sleep. I was missing class, because I wouldn't go to bed until 8 a.m., and I had an 8 a.m. class," Katie says.
Why It's Newsworthy: College aged women are three times more likely to be sexually assaulted than any other age group. Healing after sexual assault can be difficult, but there are advocacy centers and coping mechanisms that can help survivors like Katie Camp recover from their trauma.
The Then
Katie went through medical examinations.
She suffered from a concussion amongst other physical injuries. Early on, she began to see a counselor as well.
With help of campus staff, Katie was able to make up what she missed in her classes. She watched as her physical injuries healed. The mental repercussions of her assault took longer to heal, though.
The Now
Today, Katie has a degree in genetics. She graduated on time, about six months after her assault.
He had already taken so much away, I didn't want him to take away my grades and graduation, too," Katie said.
For almost a year after the attack, Katie was constantly sick. She'd recover from one illness and move on to the next, racking up thousands of dollars in hospital expenses.
Now, Katie has moved away from her old college town. She works in a quaint plant nursery.
"Tending to something, watching it grow, really brings me a lot of joy and serenity," Katie says.
Katie has picked up a few coping mechanisms to heal from the trauma she faced, but the most helpful of these is her dog, Opal.
Opal is a rescue that she adopted. She was abused by her former owner and took a while to begin to trust others.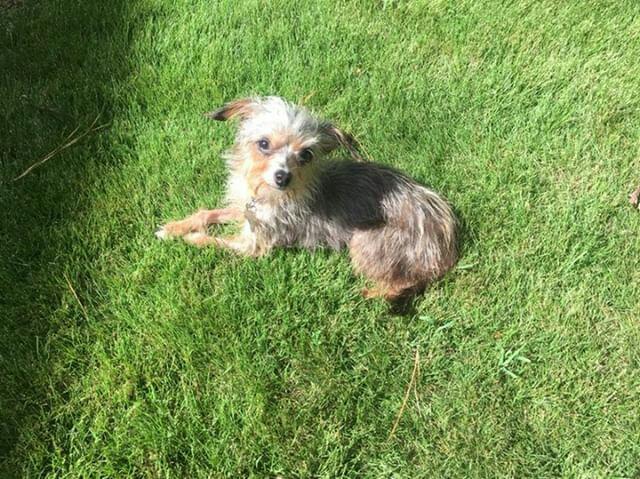 "She was abused, she was definitely beaten, so I guess in a weird sense I felt like a kindred spirit with her."
Watching Opal heal from her physical and emotional wounds was cathartic for Katie, and her dog gave her a reason to get up in the morning.
"To this day, I've healed quite a bit. I don't have sleep paralysis every night; I can finally sleep with the lights off. I don't have to get up and check that the door is locked 12 times before I sleep. I'm not always looking over my shoulder. I'm definitely more aware of my surroundings than I was before, and I don't think that will ever change, but I don't think that's necessarily a bad thing," Katie states.
Every Survivor Is Different
While Katie finds comfort in nature, every survivor and their healing process is different.
Both The Cottage, a sexual assault advocacy center in Athens, and RSVP (Relationship and Sexual Violence Prevention) offer free counseling to survivors.
"Every person's healing process is going to be different. So I think the biggest thing for each individual is just being supportive of what's going to work for them," says Linnea Ionno, the director of adult services at The Cottage.
College Students Are Disproportionately Effected
College-aged women are twice as likely to experience sexual assault than they are to be robbed. They are also three times as likely to be sexually assaulted than any other age group.
Advocacy centers like The Cottage teach students and community members about the realities of sexual assault and groups like WatchDawgs teach bystanders how to safely step in and hopefully begin to lower these numbers.
Katie Camp was sexually assaulted just over one year ago. Here's how she copes with her trauma. pic.twitter.com/Tx5cFoGtMN

— Hale Trace (@trace_hale) April 20, 2019
Hale Trace is a senior majoring in journalism.