Barrow, Ga.- Barrow County Emergency Service's (EMS) new team member isn't human – it's a machine. The department has purchased seven LUCASä2 automatic chest compression devices to give patients improved odds of survival in a cardiac emergency.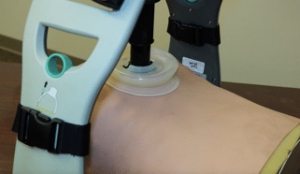 The machines provide automatic continuous CPR for patients in cardiac arrest. EMS Capt. Heath Williams says that paramedics are trained to continue chest compressions to the point of exhaustion. "Well the problem is when we have a patient in the back of an ambulance, most of the time there's only two of us, so if you reach that point, there's nobody else to do CPR," says Capt. Williams.
Exhaustion won't be a problem for the automatic chest compression devices. "It's going to do the chest compressions at the proper rate, proper depth, continuously. There's not going to be any interruptions," Capt. Williams says. 95 percent of adults in the U.S. and children above the age of 8 are guaranteed to fit in the machines by the manufacturer, Physio Control.
Now first responders will give patients CPR for two minutes before deploying the device. The machine is turned on and a piston lowers to the patient's chest. Compressions then begin in an attempt to make the heart pump on its own. The entire process takes only a few seconds.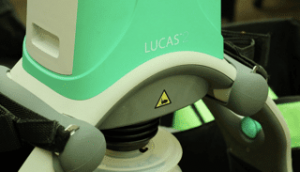 Many counties in Georgia are already using automatic chest compression devices, including Jackson County. The devices have greatly improved their Return of Spontaneous Circulation (ROSC) rate says Capt. Williams. Their run time is "indefinite" thanks to rechargeable batteries and the ability to charge them on-board an ambulance.
Six of the machines will go aboard Barrow's ambulances and one will be used as a back-up training device.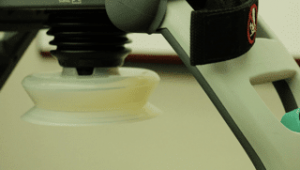 Training on the machines will be mandatory for all current and incoming employees of Barrow County Emergency Services. The automatic chest compression devices will be on all of Barrow's ambulances and all paramedics will be trained on them by the second week of March.
Follow @GradyNewsource on Facebook and Twitter for breaking news and top stories.
By Casey Rose