3 Ravens Tattoo & Piercing in downtown Athens is offering free cover-up tattoos to sex trafficking survivors.
Many survivors are marked with a tattoo that identifies them as "property."
"A lot of the victims have body shame, you know, because they see this marking on themselves and they are constantly reminded on their past," said 3 Ravens Tattoo & Piercing owner, Jim Mellor.
Survivors are typically marked on their neck, chest or wrist. When repurposing the image, the location, coloring, spacing and muscle tone of the marking is considered.
Roses and flowers are popular choices.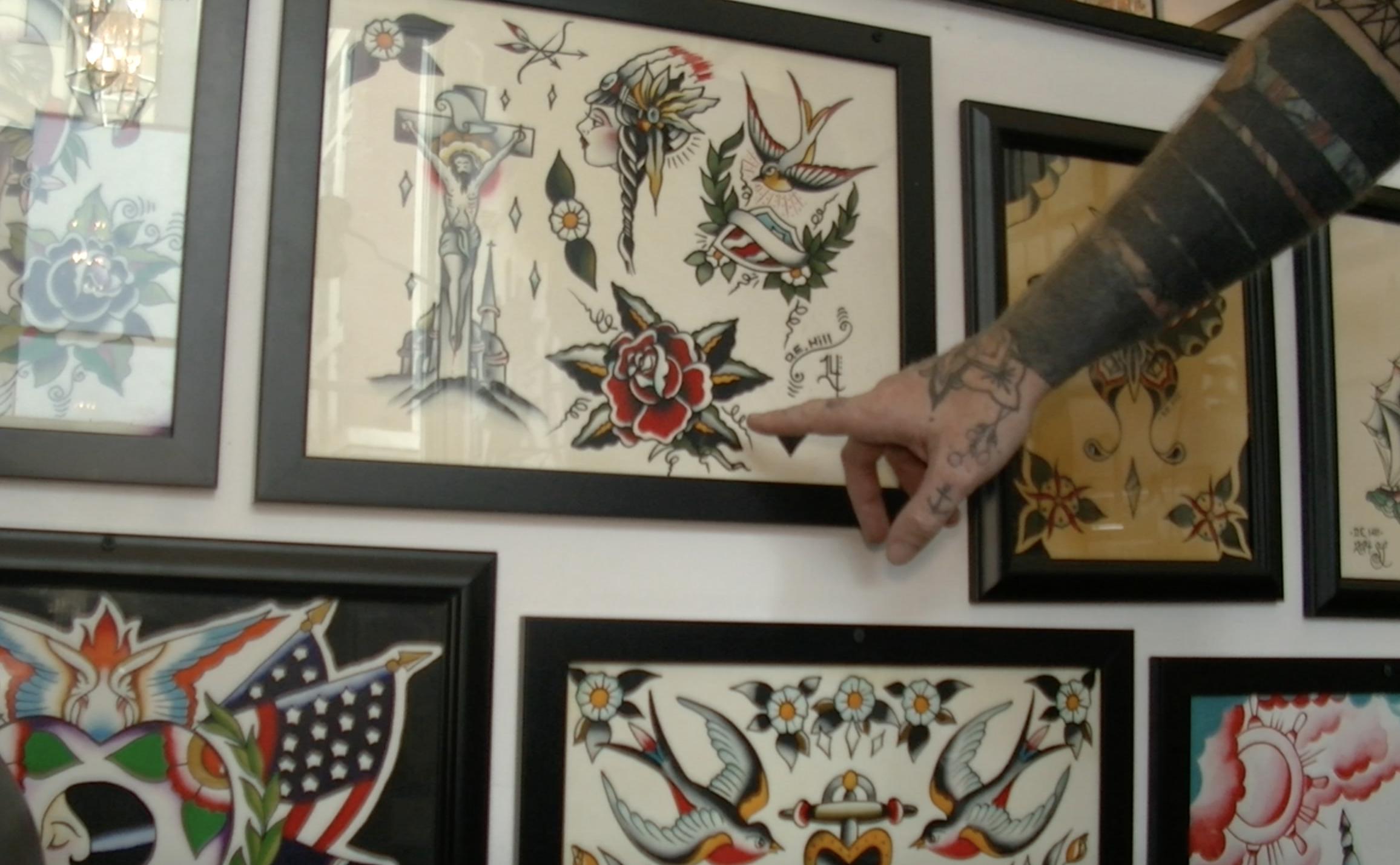 Origin of the Idea
Jennifer Davidson is a forensic expert in crimes involving children and special victims. Years ago, she read about tattoo artists offering cover-ups to sex trafficking victims.
She brought the idea to Jim and his wife, Devon.
3 Ravens Tattoo & Piercing quickly began receiving messages via email, Facebook and cellphone. In the two months since they began, Jim and Devon have worked with about a dozen survivors. Another two dozen are lined up.
Many survivors are traveling from Atlanta. Jim said every two to three days, he receives a call from someone out of state encouraging and thanking him for his efforts.
"It's definitely been an eye opener," he said. "You know, when somebody shares their story of the past and they're not proud of it. And you get to be intimate with your clients and the survivors are telling you these stories and you're just like 'Wow. This person has gone through hell and back'…
"At the end of the session, they look in the mirror and look at what we've done, and nine times out of 10, they just start crying because they never thought they could have a different look to them," Jim said.
A Complete Athens Effort
3 Ravens Tattoo & Piercing works alongside local organizations to offer support and services to survivors.
Some of those organizations include:
Dani Terzer is a senior majoring in journalism in the Grady College of Journalism and Mass Communication at the University of Georgia.