ATHENS-Clarke County School District Superintendent Phil Lanoue has announced that he will remain with the county. He made the announcement in a district-wide email this morning.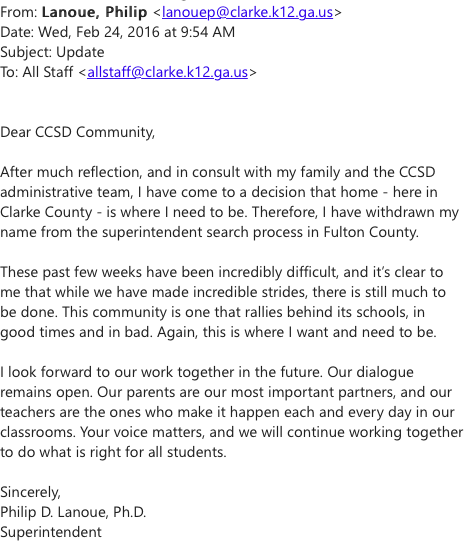 Lanoue previously had been named the lone finalist to take over the same job in the Fulton County School District and was scheduled to finish in Clarke on May 1st.
This announcement comes as Lanoue and the school district are in the midst of fallout concerning three Cedar Shoals High School students being charged with rape last month.
Tune in to Grady Newsource at 5pm for the latest updates from reporter Morgan Ainslie, including parent reaction.
By Corey Knapp