The Athens-Clarke County Commission passed an ordinance in November 2016 to allow individuals to file complaints of alleged discrimination in bars with the Athens-Clarke County Attorney's office. This complaint filing process, however, has not been widely used over the past three years.
Sec. 6-3-2.h: "…Any dress code must be stated on a sign posted in such places and in such a manner that all text on the sign is clearly visible and legible to any person seeking admittance to the licensed premises.
This ordinance came after alleged discriminatory bar practices in downtown Athens.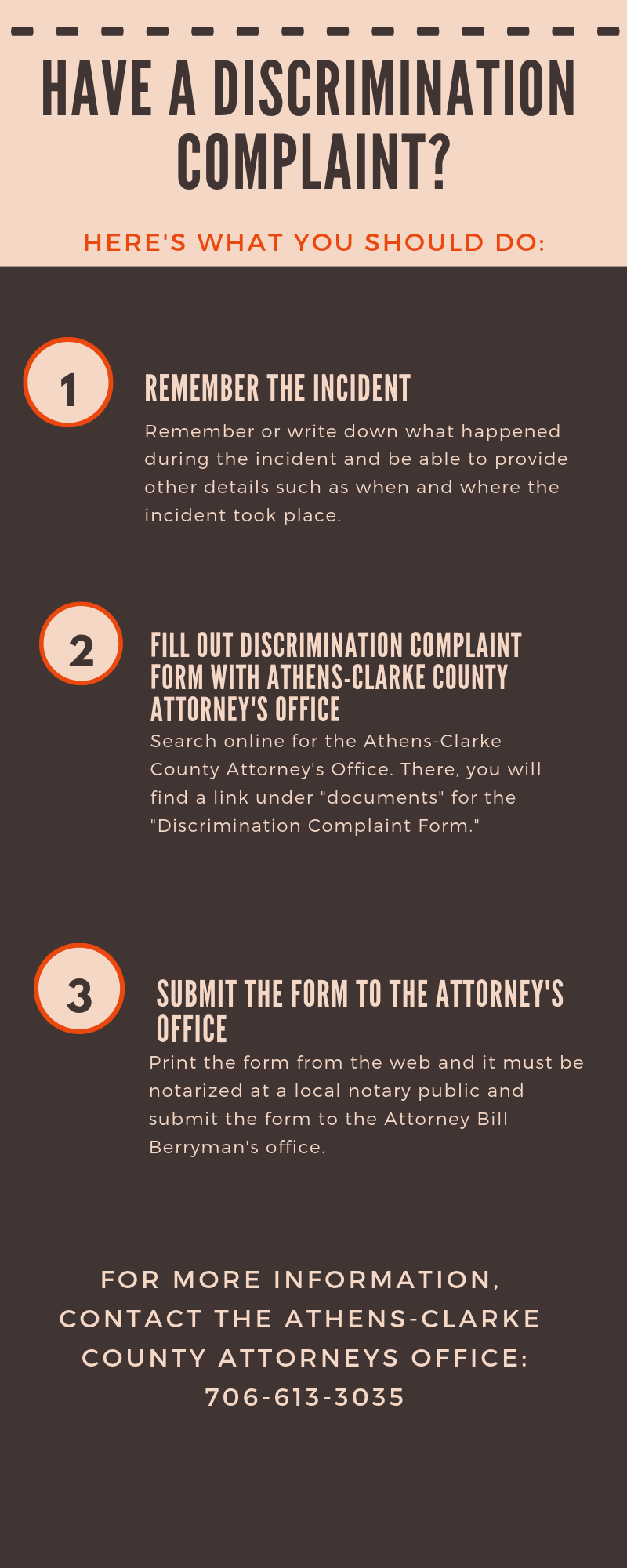 "The Student Government Association at UGA a few years ago conducted a survey, and a lot of responses talked about the issue of bars discriminating based on dress code or private parties," Athens-Clarke County Attorney Bill Berryman said.
After reviewing this survey data, the Commission decided to take action and pass the ordinance.
Dress codes have to be visible so before a person goes into the establishment, the posted sign has to be visible before a person actually enters," Berryman said.
After nearly three years, only two discrimination complaints have been officially filed with the Athens-Clarke County Attorney's Office, according to an email from Athens-Clarke County's Public Information Officer Jeff Montgomery. These complaints were filed for two bars: 9d's and Jerzees.
It was only in the 9d's case that sufficient evidence was found to result in a hearing with an administrative officer.
Berryman said the attorney's office is prepared to look into claims of discrimination.
"We're available to take complaints and investigate them," Berryman said.
To file a discrimination complaint, residents can visit the Athens-Clarke County Attorney's website.
Donovan Harris is a graduating senior majoring in journalism.