Special Events cochair, Natalie Adams, talks about Bark For Life
The first annual Bark For Life event kicked off this weekend for Athens-Clarke Relay For Life and UGA Relay For Life.
"We are hoping for this to become annual and sort of grow each year with more people coming out," said special events cochair Natalie Adams.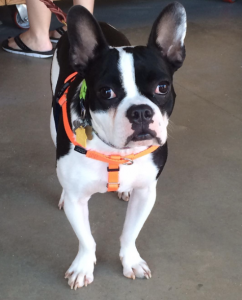 Bark For Life is a national fundraising event honoring the life-long contributions of Canine Caregivers.
According to the official Bark For Life page, dogs "participate to celebrate cancer survivorship, to honor people lost to cancer, and to fundraise in support of the American Cancer Society mission of eliminating cancer though research, education, advocacy and service."
"This is something bigger than us," Adams said, "while it's just really a fun day out in the sun with dogs, it stands for so much more… every dollar we raise goes for such a good cause."
Dog owner Kaylen Dilstrap attended the event with her dog Tucker. She said the event is not only an opportunity Tucker to socialize with other dogs but also to support an important cause.
"I came to support different cancer survivors," she said, "I thought it was a really good cause."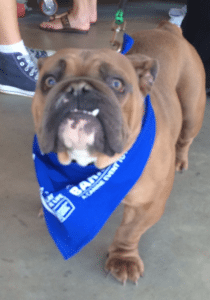 The next event date will be announced during the Spring of 2017.
For more information visit: relay.acsevents.org
By: Fernanda Perez