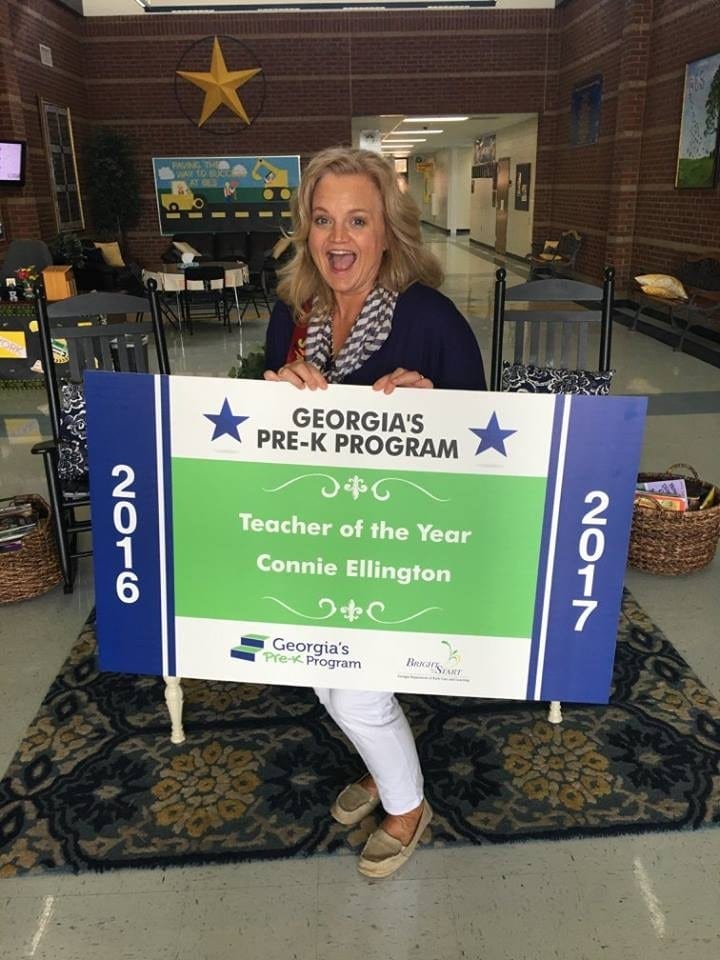 ATHENS, Ga. – For the first time in the 24-year history of Georgia's Pre-K Program, a Barrow County Pre-K school teacher has been named Georgia Pre-K Teacher of the Year. 
Connie Ellington of Bethlehem Elementary School in Barrow County is the winner of the public school sector of Georgia's Pre-K program.
In her words, she is very excited, humbled, and honored to have received such a prestigious award.
Out of her 25 years of teaching, Ellington has been named Teacher of the Year at all 4 schools where she's taught but she adds none of it would have been possible without her assistant teacher of 14 years, Mrs. Dabney Cannon.
By: Brittany Johnson