ATHENS, Ga.,– Organizers of Black History Month events here in Athens say the discussions sparked by this year's observance may be more important than ever after a divisive political season.
Ayesha Jamil, a director of University Union at UGA, is working to plan events for Black History Month that are themed around social justice issues occurring across the country.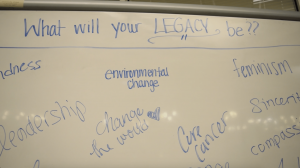 "After the election, I think people realized that they needed to start branching out to other people," Jamil says, "I think the people who are actually branching out are breaking barriers and are doing the hard work."
Mansur Buffins, a third-year social studies education and African-American studies double-major and president of the UGA Chapter of the NAACP, hope that the events help people learn to recognize racism and injustice in society.
"You don't see people having bricks thrown through their windows because of their involvement with activism," Buffins says. "You don't see it the way this nation used to see it. But there are many different covert, and sometimes very insidious, ways…in which people are being oppressed."
Buffins hopes that both students and members of the Athens community will draw inspiration from historical African-American figures who changed society through their resistance to injustice.
"If we want to continue to make America better, we must look at that history and learn from it," Buffins says. "I think this Black History Month is very critical."
Off-campus, the Morton Theatre is contributing to the celebrations by hosting Athens' first Black History Month Film Festival. The festival will showcase African-American films and cartoons from the 1930's and the 1940's, including "A Date with Duke," "Bronze Buckaroo," "John Henry," and "The International Sweethearts of Rhythm: America's Hottest All Girl Band."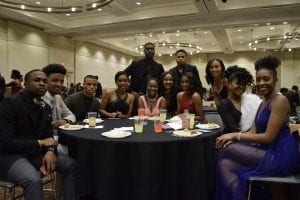 Dr. Freda Scott Giles, a board member of the Morton Theatre Corporation, aims to help people of all races put aside their differences and learn about their common history through the event.
"It's a celebration," Giles says. "One that tells us that African-American history is American history, and we should all celebrate it together."
Organizations on campus and in the Athens community are working to start conversations about diversity, inclusiveness and acceptance. Giles and all those involved in the event say they hope that it will serve to start more conversations about diversity, inclusiveness and acceptance.
By: Noelle Lashley
Follow Grady Newsource on Facebook or Twitter @GradyNewsource.