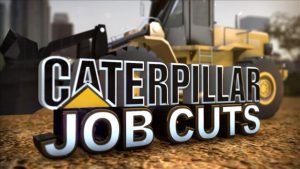 By: Chelsea Beimfohr
Caterpillar announced today it will eliminate up to 5,000 jobs by the end of next year – and that number could double to 10,000 by 2018.
Caterpillar says more than 20 facilities around the would could be affected by this restructuring, but the company is still contemplating which locations will be impacted. Caterpillar opened a local plant in Bogart in 2013 and according to the Athens-Clarke Economic Development Department employs 900 people. Company officials say employees will be notified about job cuts as soon as decisions are made.
Caterpillar is the world's largest leading manufacturer of construction and mining equipment. The job cuts are aimed at reducing the company's annual costs by $1.5 billion. Costs will also be reduced from lower selling, general, and administrative costs.
According to a press release from Caterpillar, this year is the company's third consecutive down year for sales and revenues, and 2016 would mark the first time in Caterpillar's 90-year history that sales and revenues have decreased four years in a row.
Since 2013, Caterpillar has closed or announced plans to close or consolidate more than 20 facilities, impacting 8 million square feet of manufacturing space. The company has also reduced its total workforce by more than 31,000 since mid-2012.
Caterpillar blames the cuts on challenging market conditions and falling oil prices.