The Center for Disease Control has now confirmed 116 cases of the polio-like disease Acute Flaccid Myelitis (AFM) nationwide.
Earlier this week, The CDC created the Acute Flaccid Myelitis Task Force to help discover the cause and improve patient care for the disease. AFM has overwhelmingly affected children, as more than 90 percent of the cases have affected those 18 years old and younger.
Thirty-one states have confirmed cases of the virus, with three of them being in Georgia. AFM is a neurological condition that affects the spinal cord, which causes muscles and reflexes to become weak. It may be a rare condition, but it is a serious one. According to the CDC, the number of AFM cases has been increasing since 2014.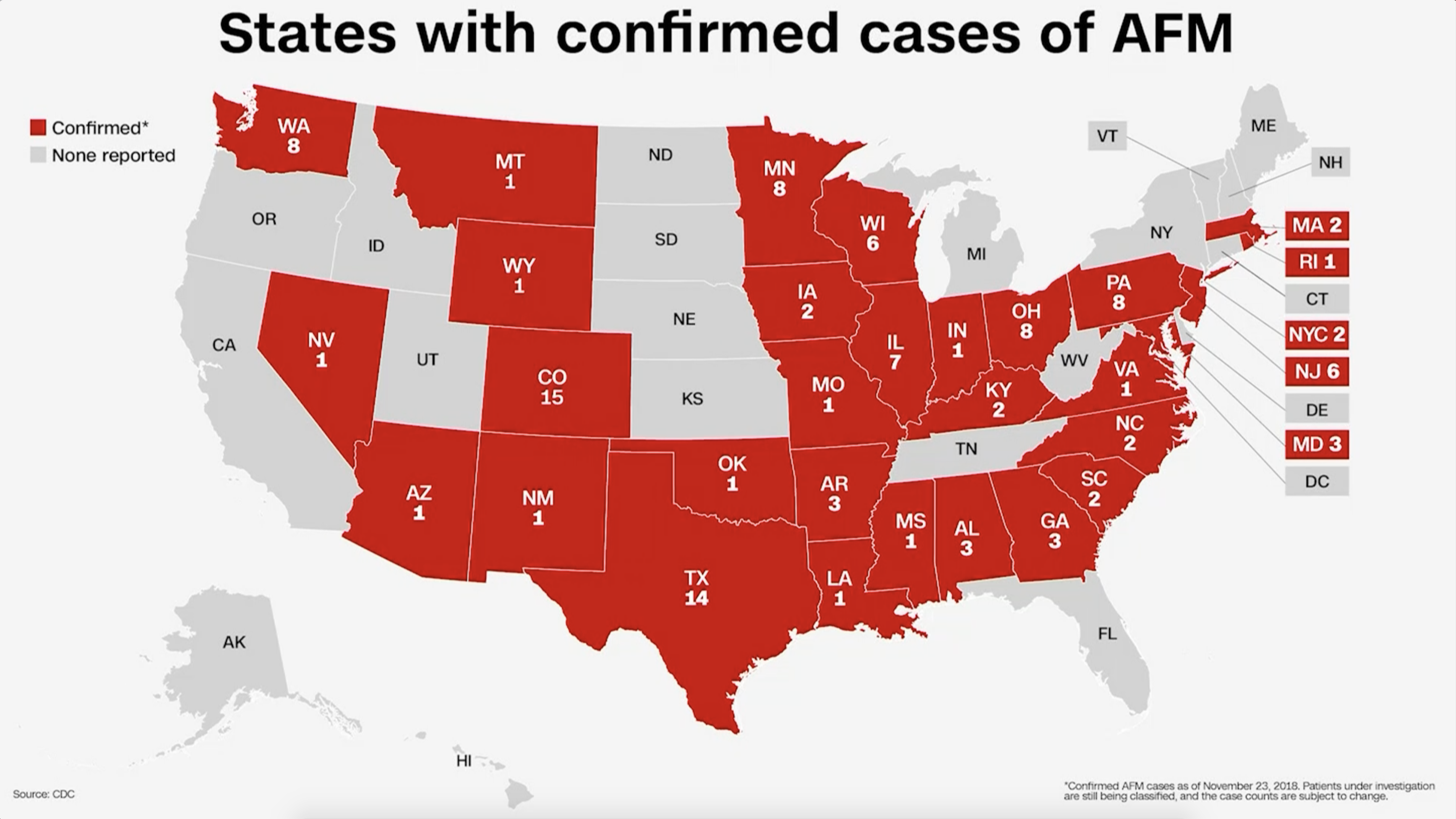 CDC Director Robert Redfield stated in a press release that this virus has their full attention.
"I want to reaffirm to parents, patients, and our Nation CDC's commitment to this serious medical condition," said Redfield. "This Task Force will ensure that the full capacity of the scientific community is engaged and working together to provide important answers and solutions to actively detect, more effectively treat, and ultimately prevent AFM and its consequences."
Sage Barnard is a senior majoring in Journalism in the Grady College of Journalism and Mass Communication.