Moms and good advice go together like cookies and milk, and one group of mothers is combining these for students at the University of Georgia.
Ask Mom is a group of seven mothers that hands out cookies and advice every Wednesday from 1 to 3 p.m. The moms give advice, ranging from time management skills to cooking tips, to students who might miss their own mothers.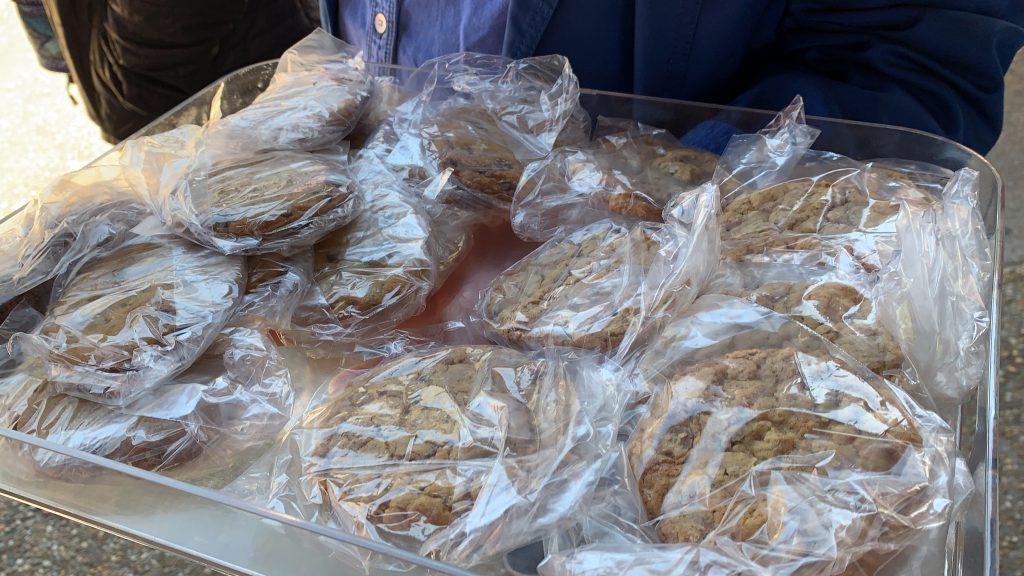 Karen Goddard is the smart cookie that started Ask Mom in fall of 2017. Goddard said she loves to share her cookies and lend an ear to those in need. As students grab a cookie, Goddard gives them hugs and asks about their day.
These two hours give me life and energy …they're really fun," Goddard said.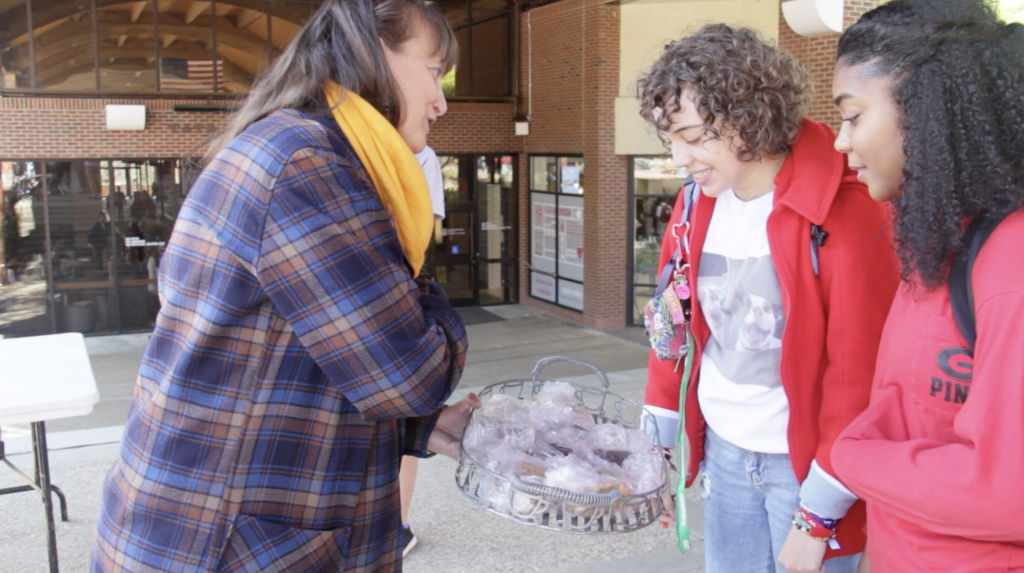 Serving Love
Each mom buys her own ingredients to bake approximately 100 cookies. And while their speciality is chocolate chip cookies, the moms also hand out oatmeal raisin, pumpkin spice, vegan or gluten-free cookies.
Goddard thinks she has finally perfected her chocolate chip cookies, but she also loves her oatmeal raisin variety, which she has been enjoying for as long as she can remember because it's an old family recipe.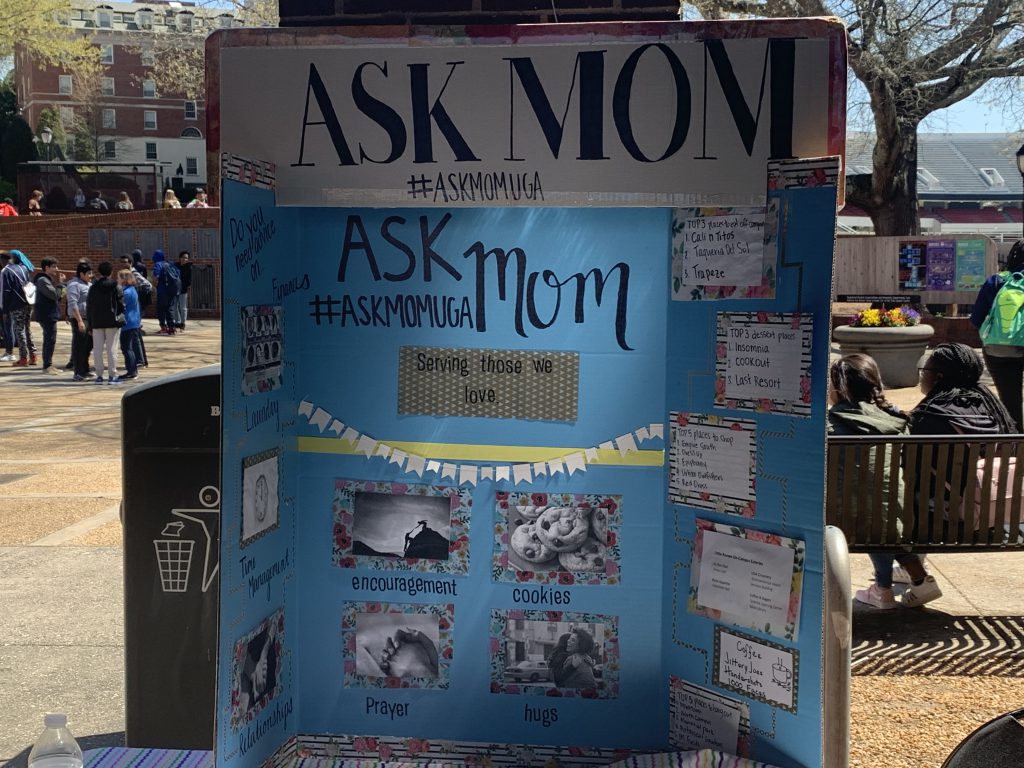 And while the free cookies are always appreciated, one student said he gets much more than a cookie. Elias Payne, a fourth-year student at UGA, said it warms his heart to see the moms at Tate Plaza every Wednesday.
I think it's pure-hearted and loving, and probably one of the greatest tools for outreach on this campus," Payne said.
The moms give out more than 500 cookies in two hours every Wednesday, and it's always a highlight of their week.
Brittany Paris is a senior at the University of Georgia pursuing a bachelor's degree in journalism, a minor in communication studies and a certificate from the New Media Institute.