The first time I walked into the thrift store Transfer Station, the cashier and I spoke solely through hand gestures, with the occasional nod of approval or grunt of disapproval. The cashier appeared well into his 60s, crow's feet as deep as the toothy smile he flashes to customers.
"Cash or card?" he mimed with his hands. "Card," I said, waving my credit card.
One card malfunction later, he laughed without explanation and bid me farewell with a thumbs up and my receipt.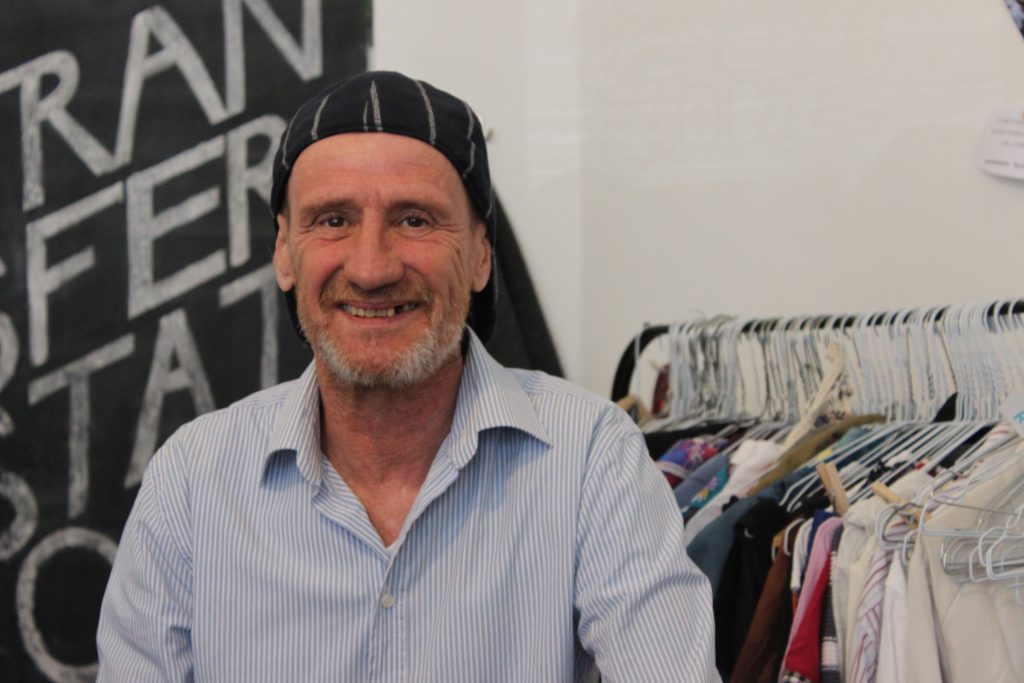 The next time I visited, we spoke through a customer who acted as our translator. The cashier's English name is Richard, born and raised in Prague. Whenever Richard has English customers, which is often, he communicates through his hands. He told me the only English phrase he knows is You are beautiful.
I laughed at the moment, flattered by his endearing attempt at English. Later, I realized I couldn't say that in Czech. In fact, the only words I know after three weeks in Prague are hello, goodbye, please, and thank you. Richard has made a greater effort to learn another country's language—one he will probably never visit—than I have to learn my host country's language.
This is a prevailing theme of Anglocentrism embedded in Western, English-speaking countries—a biased perspective emphasizing the prevalence of English and Anglo-American ideas.
Why It's Newsworthy: From American chain restaurants to English entertainment throughout the Czech Republic, the Czech culture and language have become vulnerable in the face of Westernization.
Even in a foreign country with its own national language, I find myself assuming that others speak English. The inconvenience of a Czech-only menu or a non-English-speaking employee forces me to confront my Anglocentric presumptions.
Communism Meets Democracy
Before the Iron Curtain lifted, Russian and German were the primary foreign languages taught to Czech students—and to this day many people born before the democratization of the Czech Republic never received a proper English education, resulting in a growing divide between younger and older generations.
Shawn Dudley, an English teacher from Great Britain, works within that divide every day, teaching students from ages 7 to 85. Dudley said most of his students over 40 did not learn English in school and that their communist-style instruction still affects their confidence.
Over the last decade, there has been an increasing emphasis on learning English, which reflects the Westernization of the Czech Republic. According to the EF English Proficiency Index, the Czech Republic ranks No. 17 out of 32 European countries and No. 20 out of 88 assessed countries and regions in the world.
Jan Jirák, the deputy chair of the Centre for Media Studies at Charles University, the oldest and largest university in the Czech Republic, translates English works in his free time. He said English is a mode of "international communication," and in the classroom he assigns both Czech and English readings, on the assumption that his students are proficient in English.
Nowadays you simply have to learn [English]," Jirák said.
Cultivating Czech Identity
In his two years teaching English in Prague, Dudley has noticed a stark contrast from his four-year stay in Italy. As opposed to the stronghold of cultural identity across Italy, Dudley said the Czech Republic's history of oppression and unstable power dynamics has contributed to its vulnerable culture.
"It's an underlying culture of Czechness I feel like Western culture can bulldoze quite easily, because Czechs are quite passive or mellow," Dudley said.
It's a country that's never theirs, and they're always pandering into someone else's agenda or language or culture."
Dudley said his Czech friends echoed this sentiment. "Some Czechs resent the fact that they're almost forced to speak English in their own city," he said. "They resent the situation."
In our own study-abroad program, we've stayed in a Marriott Hotel across from a mall that exclusively plays English-pop music in Western clothing stores and restaurants — to no one's fault, aside from convenience and economic reasons.
Those are the same excuses I use to eat dinner at the mall across the street or speak English before attempting to speak Czech. Yet my choices, to some extent, fund the forces pushing Czechs out of their culture.
Sherry Liang is a sophomore majoring in journalism in the Grady College of Journalism and Mass Communications at the University of Georgia.