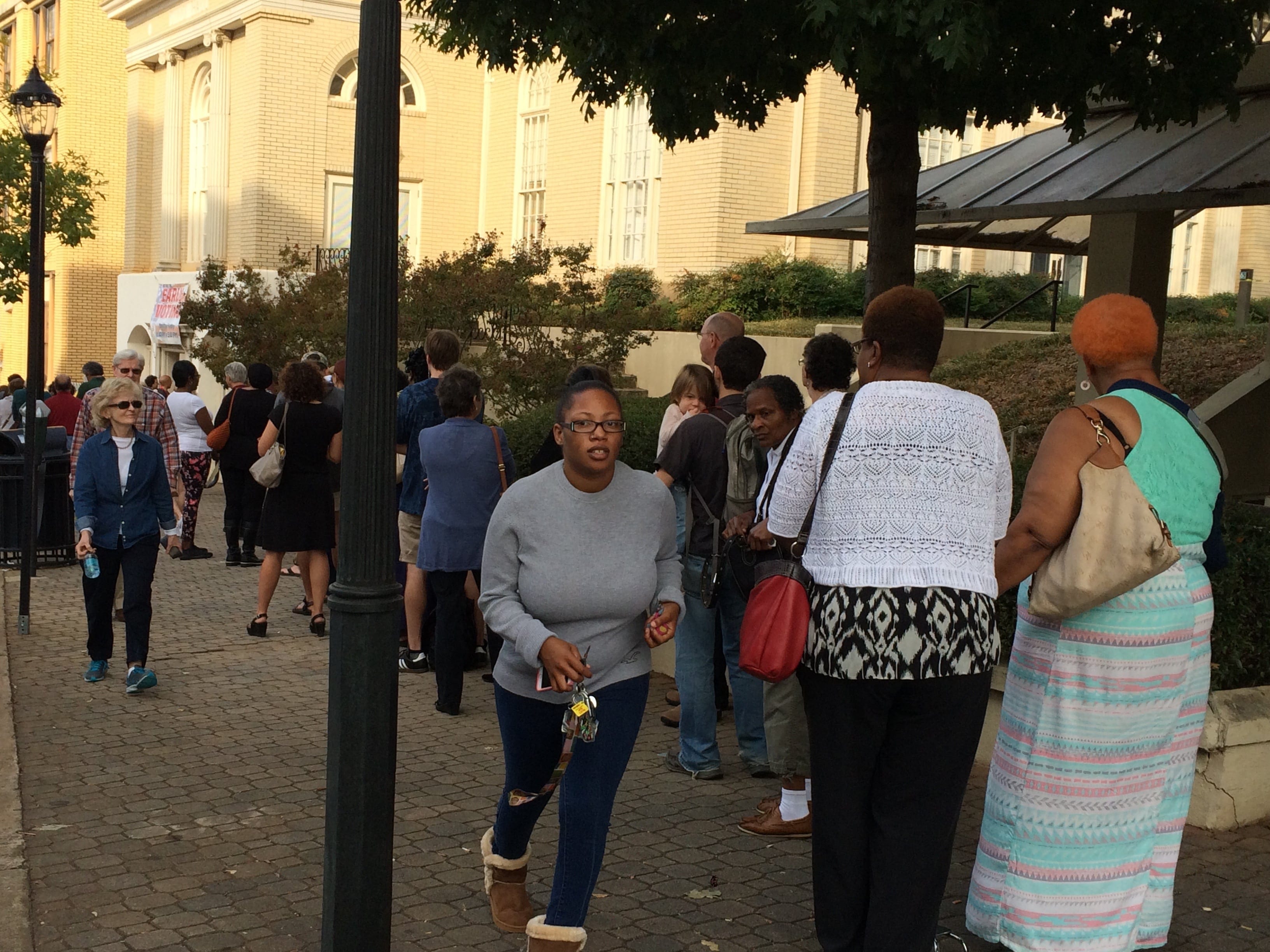 As of 10:15 Thursday morning, the wait time in line at the Athens Board of Elections was about 20 minutes – but the line keeps growing as the morning goes on.
Some of the people in line watched the Wednesday Presidential debate, but most of them already had their minds made up to vote early. Their presidential decisions are already made.
The decisions being made this morning are on the state and local ballots. Bill and Peggy Jackson were reading over the four proposed Georgia amendments that are on the ballot.
"We know how we'll vote on one," Peggy said confidently, referring to Amendment 1 Opportunity School District.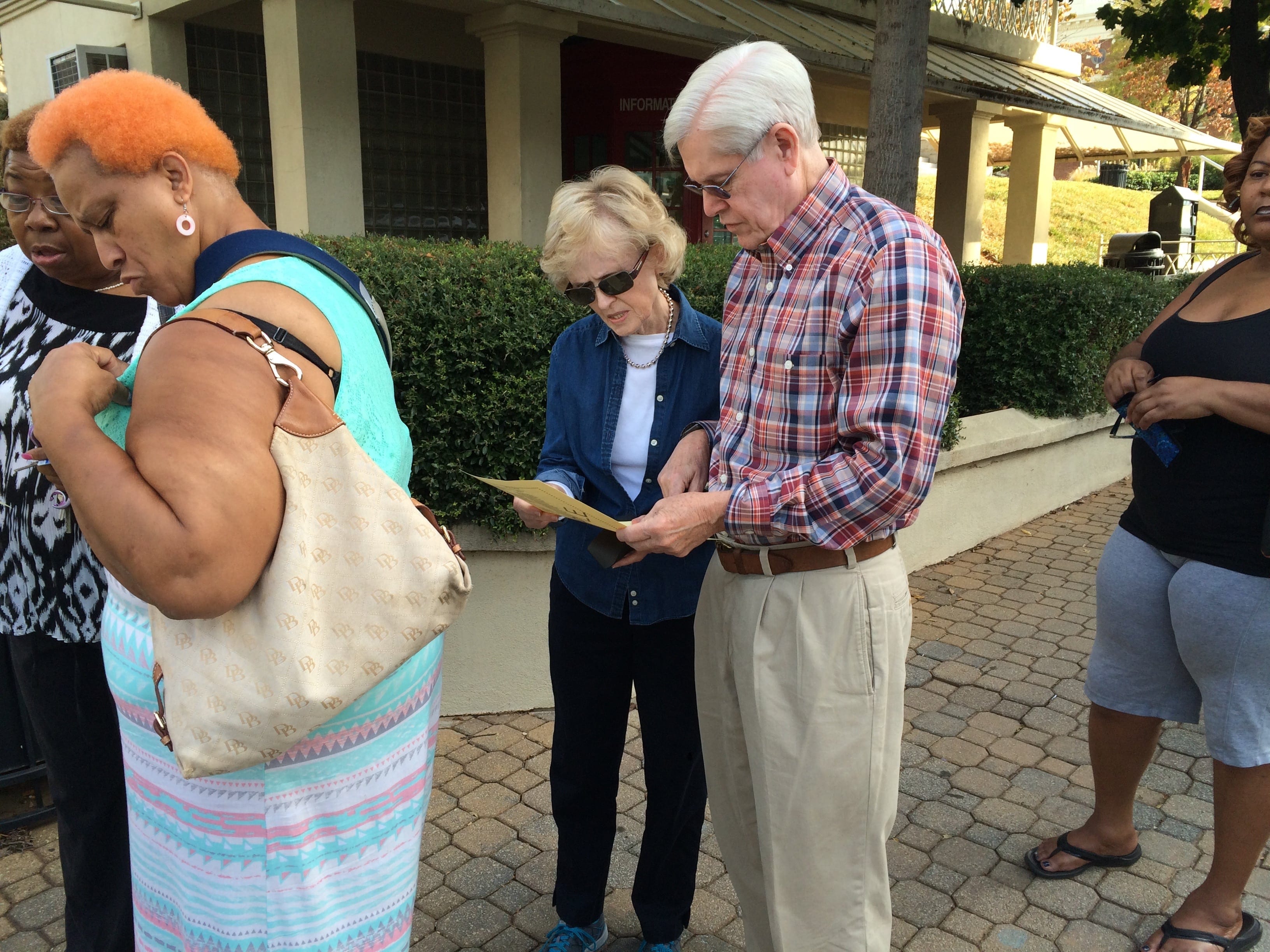 Here's this morning's Facebook Live talking to people in the line!
Early voting in Athens is 8AM – 5PM Monday through Friday. Grady Newsource will update throughout the day for early voter turnout numbers in surrounding counties as well. Follow us on Facebook and Twitter @GradyNewsource for updates and breaking news.
-By Daniel Bignault