When one of Bre Lumley's teachers told her she should join Jackson County High School's new all-girls wrestling team, she was skeptical.
"If you had asked me this time last year if I was going to be wrestling, I would have said you were crazy," Lumley said.
Yet, she decided to take a chance with something new, and in the end, it paid off.
First All-Girls State Wrestling Championship in Georgia
This past weekend, Lumley competed alongside 140 girls at the first-ever Girls State Wrestling Championship in the state. Georgia is the seventh state to add an all-girls championship.
After four matches over the course of three days, Lumley ended the competition in third place.
She said she couldn't have done it without her coach, Melissa Krause.
"She's been like our little cheerleader in the stands," said Lumley.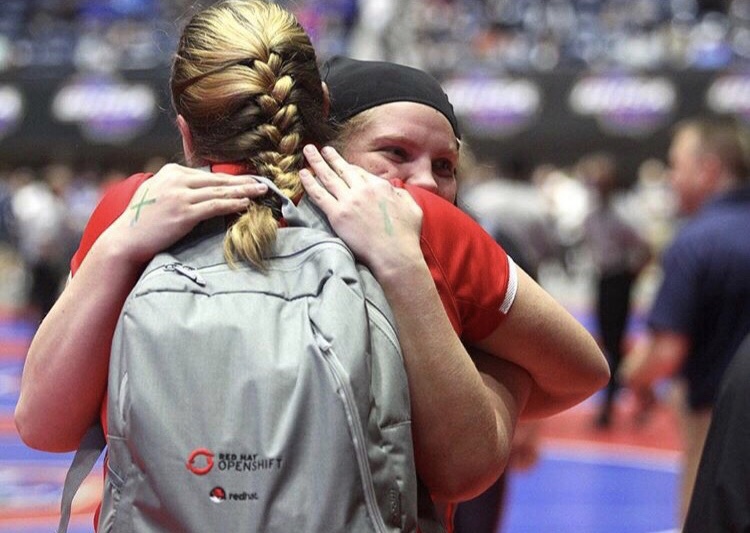 Krause's words of encouragement and constant support led Lumley to her big win this weekend. As soon as she pinned her opponent to the mat in her final match, she ran to celebrate with her coach.
"She did it. She fought hard, and I am blessed to have been a part of that journey with Bre," Krause said.
What's Next for the Team?
The next step for the wrestling team is to start recruiting girls for next season. Krause said she hopes to have at least 20 new girls try the sport.
Lumley said she also plays soccer, but wrestling is something completely different. In wrestling, she said, it is just you. There isn't a team to rely on during matches.
She said that because it is a individualized sport, athletes are able to see how far they have come both physically and mentally by the end of the season.
Lumley encourages other girls to come out and try the sport, even if it is something they never thought they would do. That is exactly how she earned her third-place medal.
"They can go out and do something for themselves and make themselves proud, their parents proud, their school proud, and I would really love to see more and more girls come out for this sport and change their life," Krause said.
Sarah Hammond is a senior majoring in journalism in the Grady College of Journalism and Mass Communication at the University of Georgia.