Dave and Nancy Woodruff thought of everything, from space-saving doors to a dog wash room to a two-and-a-half story workshop, when planning their new Athens home.
Sliding glass doors by NanaWall allow for a seamless transition from living room to the outdoor living area, complete with its own fireplace and furniture. A plastic screen can be raised or lowered remotely to separate the area from the backyard and garden. The Woodruffs use this patio with its double-sided fireplace to entertain, especially when having people over for cocktail hour or a football game.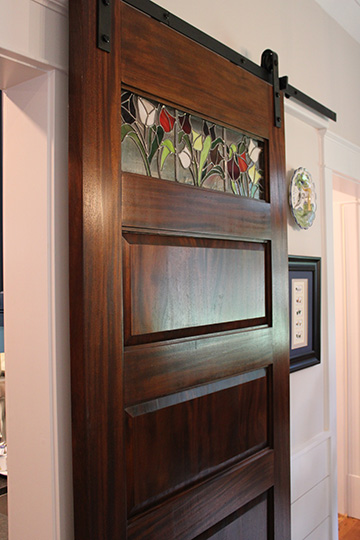 A set of barn doors slides over the railing in the upstairs loft to provide quiet and privacy from the first floor living room. On the other side of the house is Dave's workshop, where everything from the equipment to the window height has been customized to meet his woodworking needs.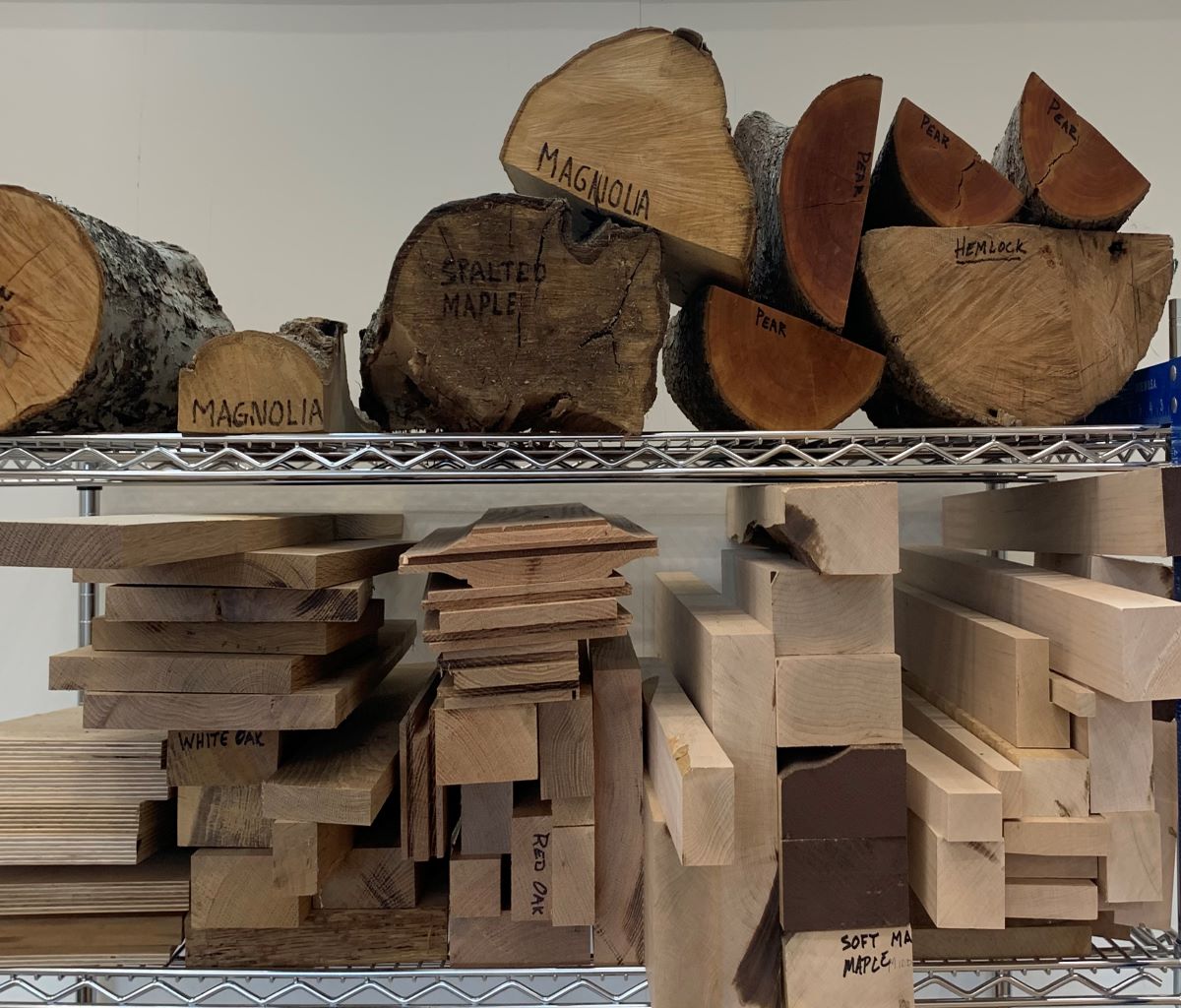 "Everything in here has an absolute purpose," Dave said. "There is nothing that we didn't think of that's in here. If you see something, it's purposeful."
Residents
Nancy and Dave Woodruff and their English cream golden retriever, Molly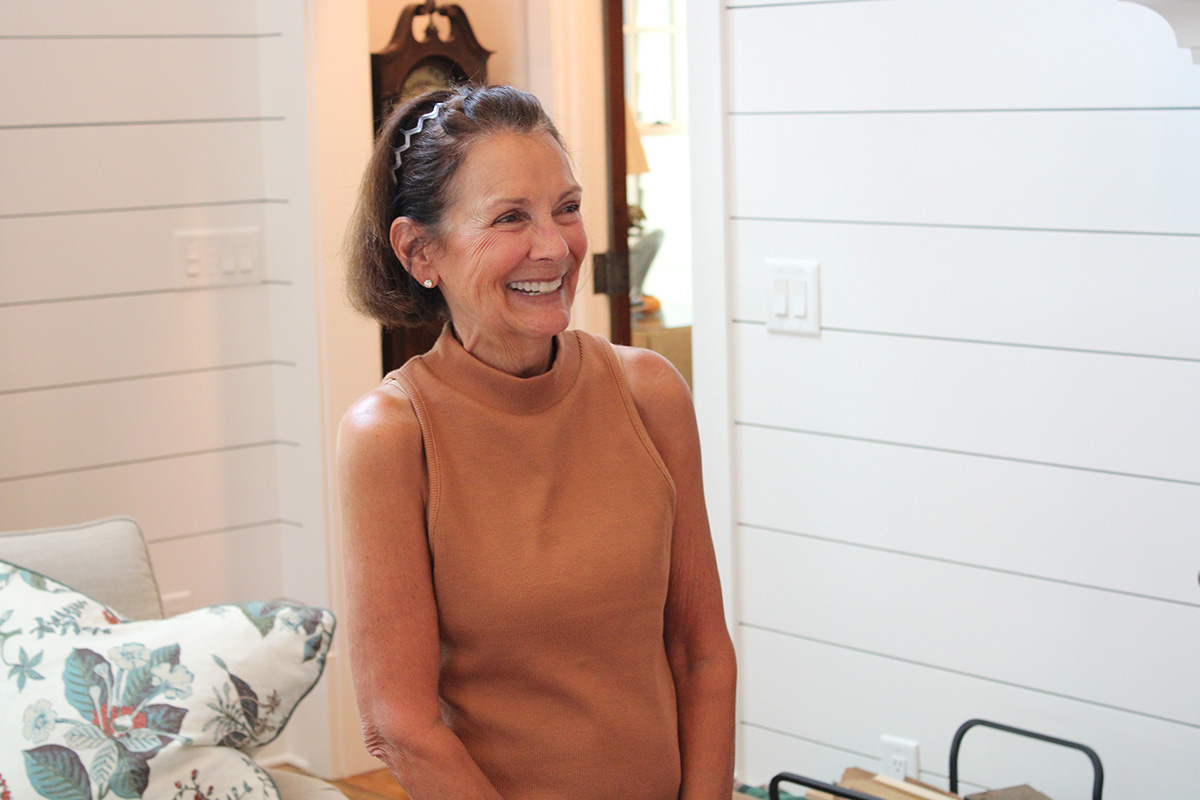 Location
Athens' Five Points neighborhood
Size
8,500 square feet on a .56 acre lot. It has four bedrooms and seven bathrooms.
Year built/bought
2018/2020. The Woodruffs began construction on their home in December 2018. It took about 18 months to complete, said builder Tyler Davis.
Design team
Architect Richard Dooley, builder Tyler Davis of Athens Building Co., landscape designer Cecily Goosh and interior designer Katie Lloyd
Architectural style
Craftsman
Favorite architectural elements
Nancy appreciates the home's openness and archways, which she said she feels gives delineation between the living room and kitchen.
Interior design style
Nancy and Dave's eclectic compromise mixes Old World decor with an early American style. Nancy said she aimed for simplicity, comfort and intentionality so that the home would be inviting to guests.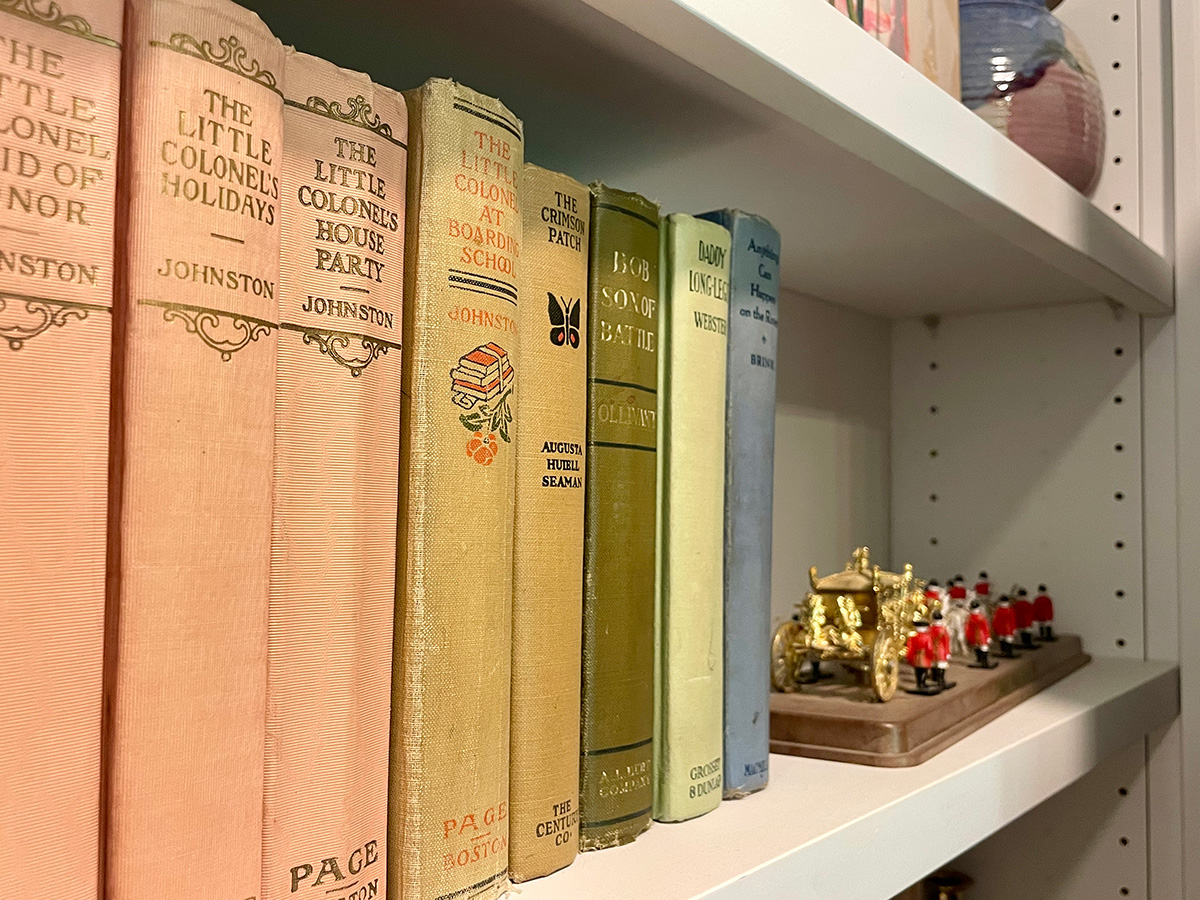 Favorite interior design elements
The Woodruffs incorporated family pieces, such as stained glass panels and a railing from Nancy's parents' house in Savannah, Georgia. Where she had more liberty in the design, Nancy chose neutral colors for the walls and incorporated pops of colors. The red knobs on the Wolf range, for example, contrast the dark counters and plain white kitchen walls.
Favorite room or favorite item
Nancy calls their backyard garden her "happy space," where she checks plants in the mornings and stays for a while.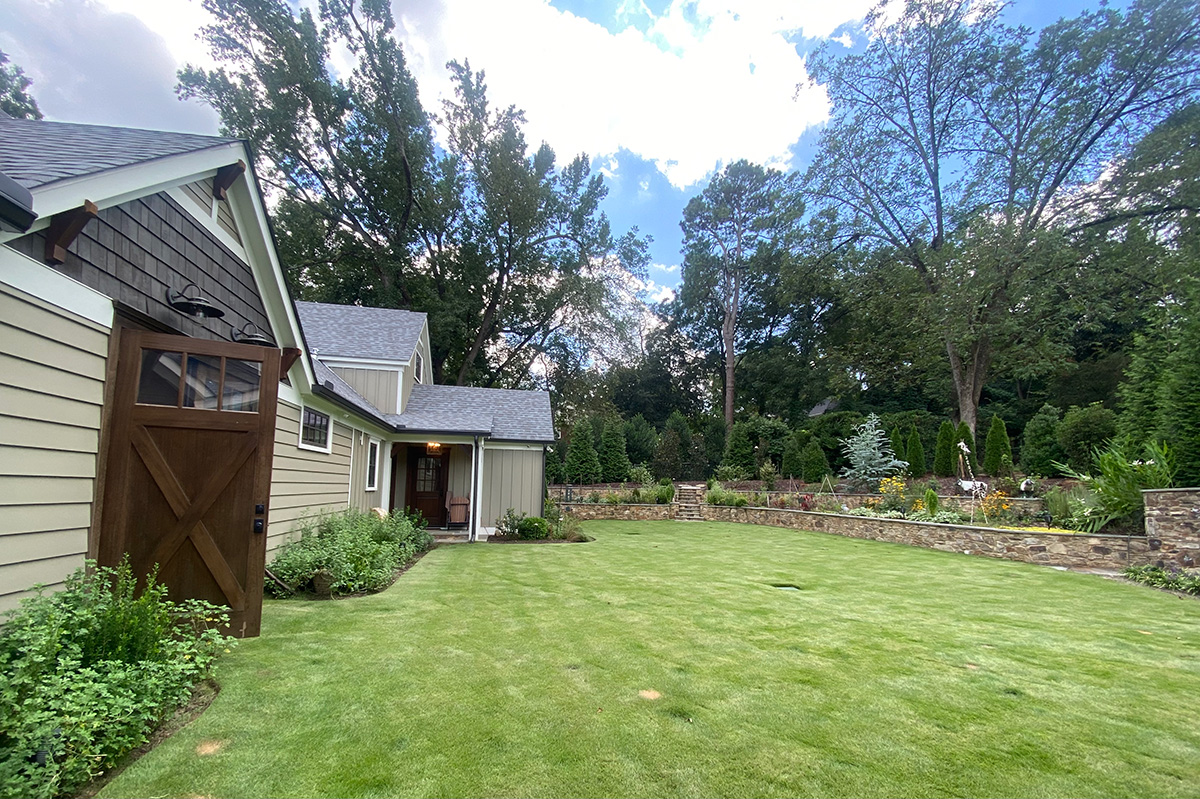 Dave's favorite place is his workshop, where he spends six to eight hours a day, depending on the project he's completing. Each aspect of the shop was built to his specifications.
"This is a 26-foot ceiling so that I could have as much room as I want," Dave said. "You'll notice the windows are 8 feet off the ground, and the reason for it is I wanted the light but I didn't want to lose the wall space."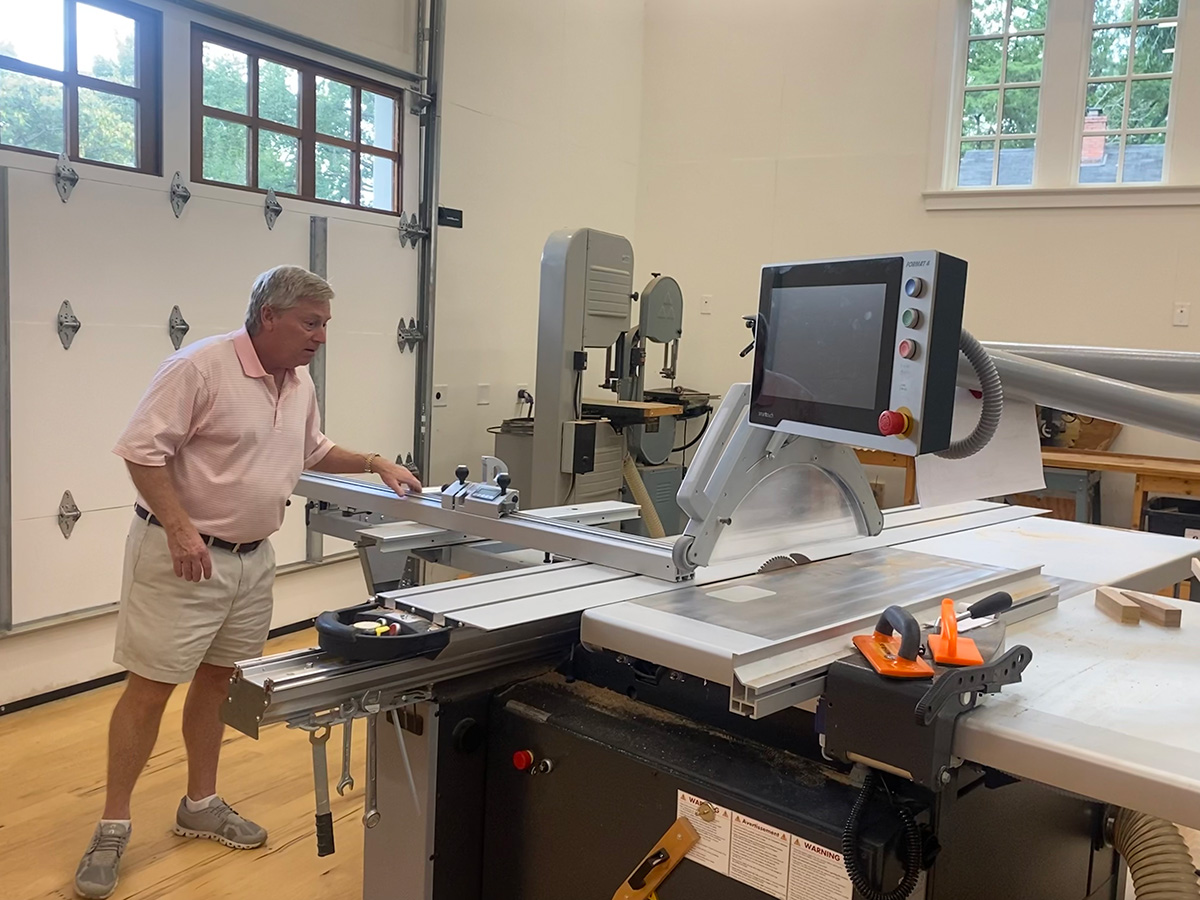 Resources
Decorative pieces are from local shops, such as plates from R. Wood Studio, while other items are from Ikea. They also brought in some family pieces that they "really wanted a space for," Nancy said, such as pottery by Dave's sister. The flooring, comprised of mixed wood from old barns in Pennsylvania, came from a store in Monroe, Georgia.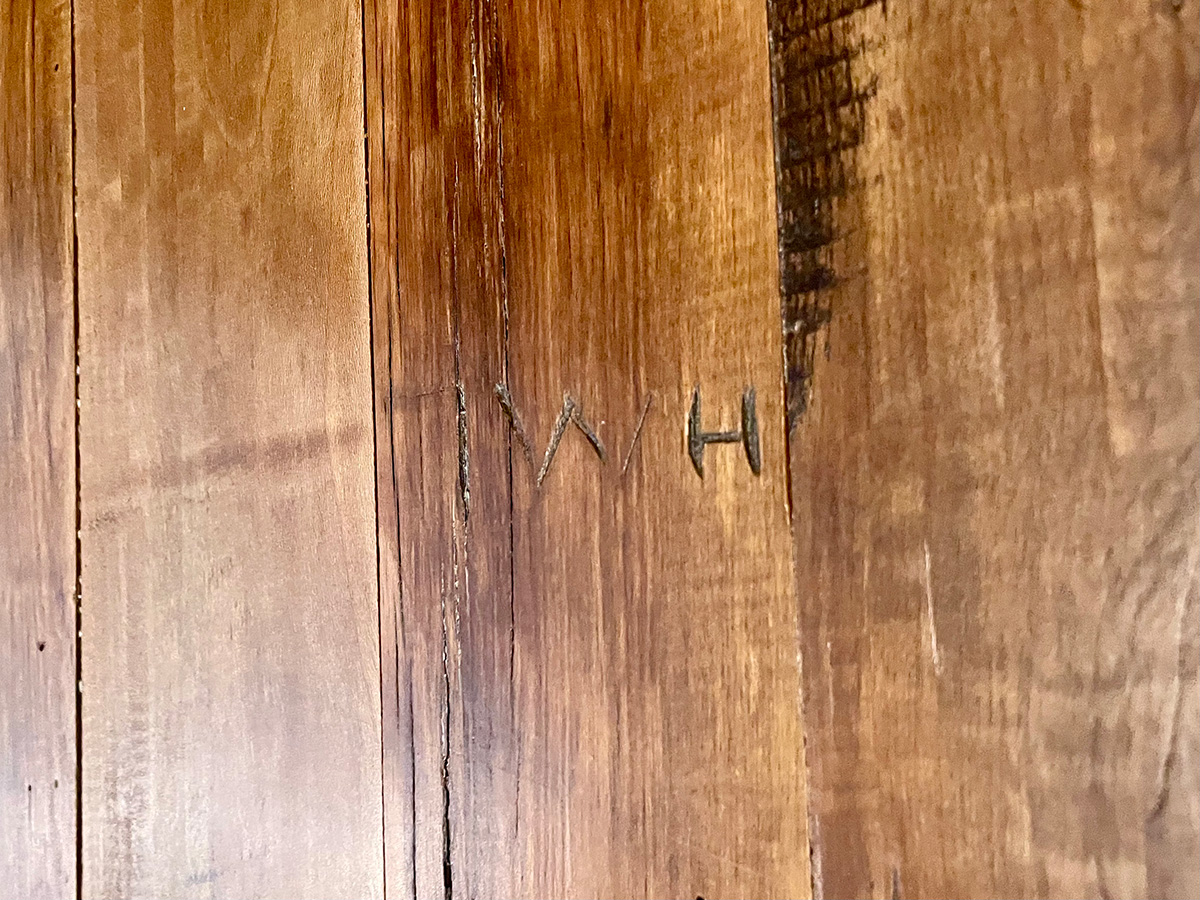 Decor tip
Nancy encourages living with samples before committing to incorporate decor in the house. "Take your time," she says. Hanging a paint swatch on the wall or leaving a carpet sample on the floor, for example, can allow a homeowner to see how the appearance may change throughout any given day. Changes in lighting or furniture arrangement can make a big difference in how a small house detail looks.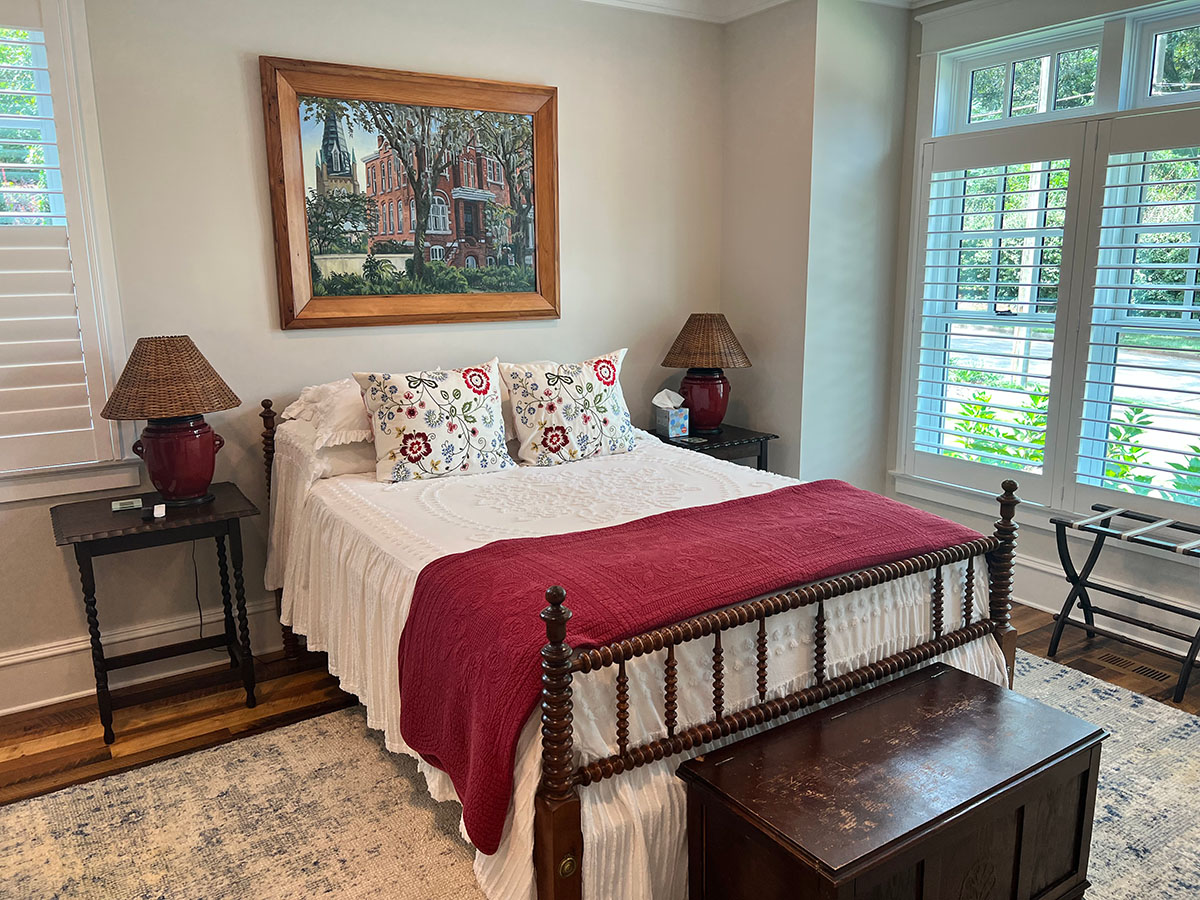 Most unique element
The Woodruffs have a room for the family pet complete with beds and a dog wash that has a slanted floor with a drain in the middle to make dog bathing effortless.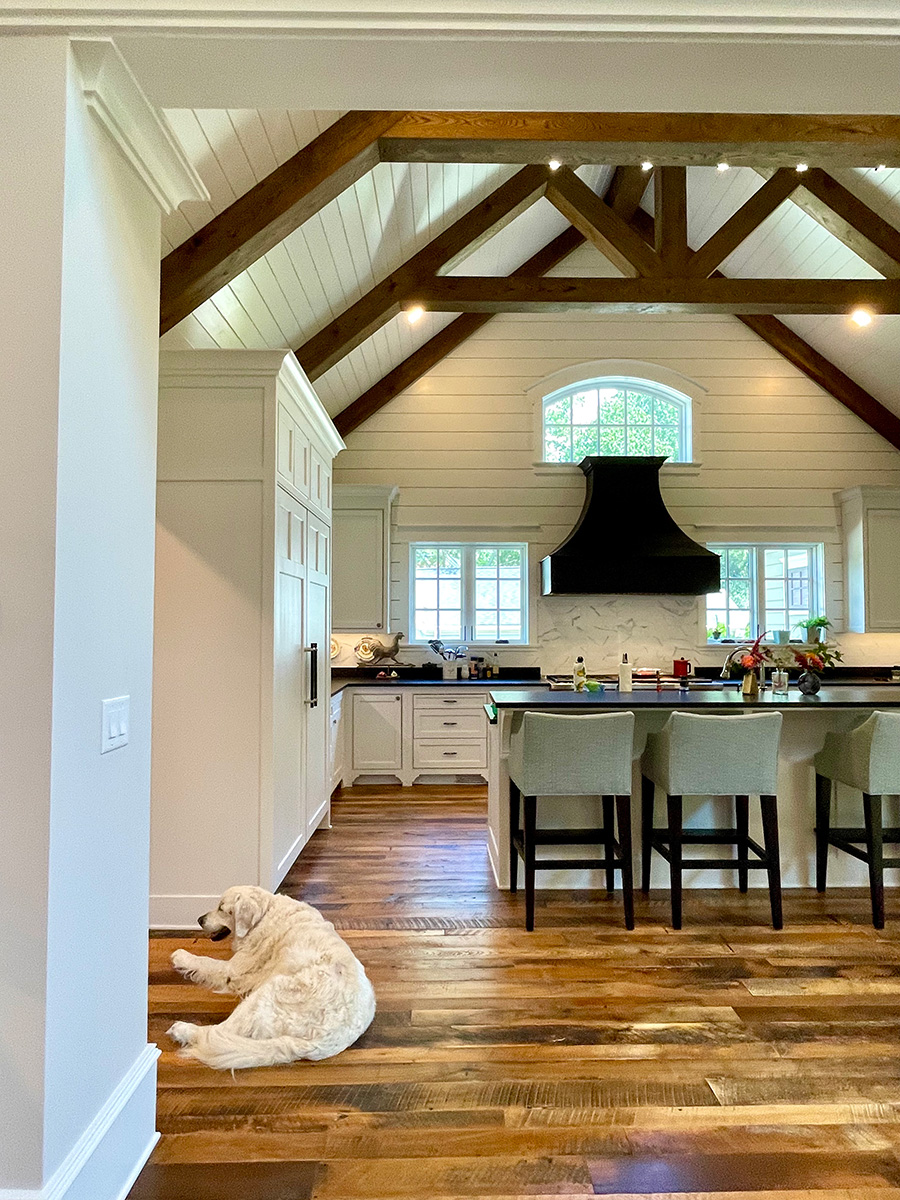 Alden Lisse is a senior journalism major and religion minor at the University of Georgia. She wrote this story as part of Professor Lori Johnston's home and garden writing class.