Athens, GA– "Free to Breathe" is a 5K for lung cancer that is close to home for the University of Georgia. Dr. Randall L. Tackett works at UGA and his daughter died of lung cancer. His family volunteers at the race each year. Animals are a big part of the Tackett's family.
This is the shirt for the 5K this weekend honoring their daughter and raising awareness for lung cancer.
Their dog, Gracie, helped Allison Tackett get through the last year of her life with lung cancer. Gracie then helped Allison's mom, Ann, make it through her battle with breast cancer.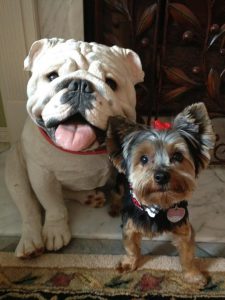 Mr. and Mrs. Tackett talk about the importance of raising awareness for lung cancer during Lung Cancer Awareness Month.