After facing off last year in a special election, Republican Houston Gaines and Democrat Deborah Gonzalez are once again competing for the Georgia House District 117 seat.
The district covers areas of Jackson, Barrow, Oconee and Clarke counties, including Athens.
Normally House seats are on the ballot every other year, but last year, the state held a special election after Republican Rep. Regina Quick was appointed as a superior court judge.
Gonzalez won the special election, but the race was close, with each candidate receiving just fewer than 4,000 votes.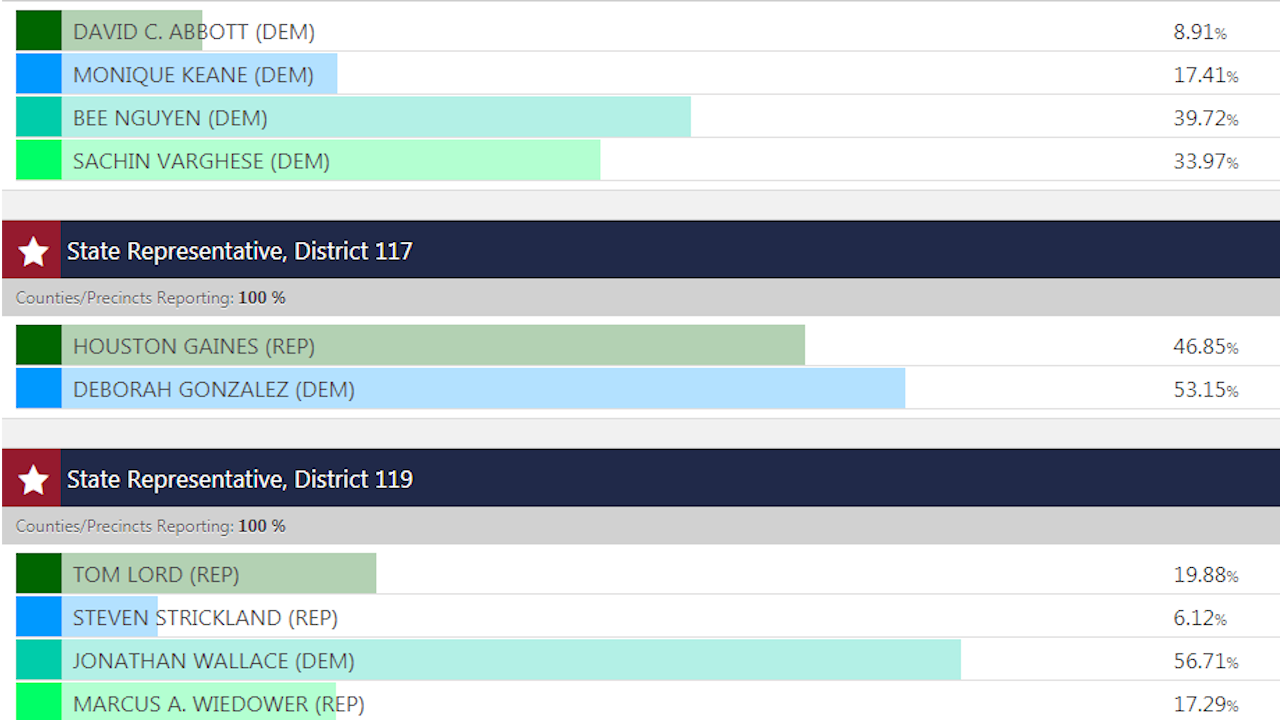 She entered the General Assembly as a first-time legislator at the end of last year. Since then, she has been a member of three committees and sponsored several dozen pieces of legislation.
"I am very proud of the work that I've done for the people in this community," Gonzalaez said in an interview.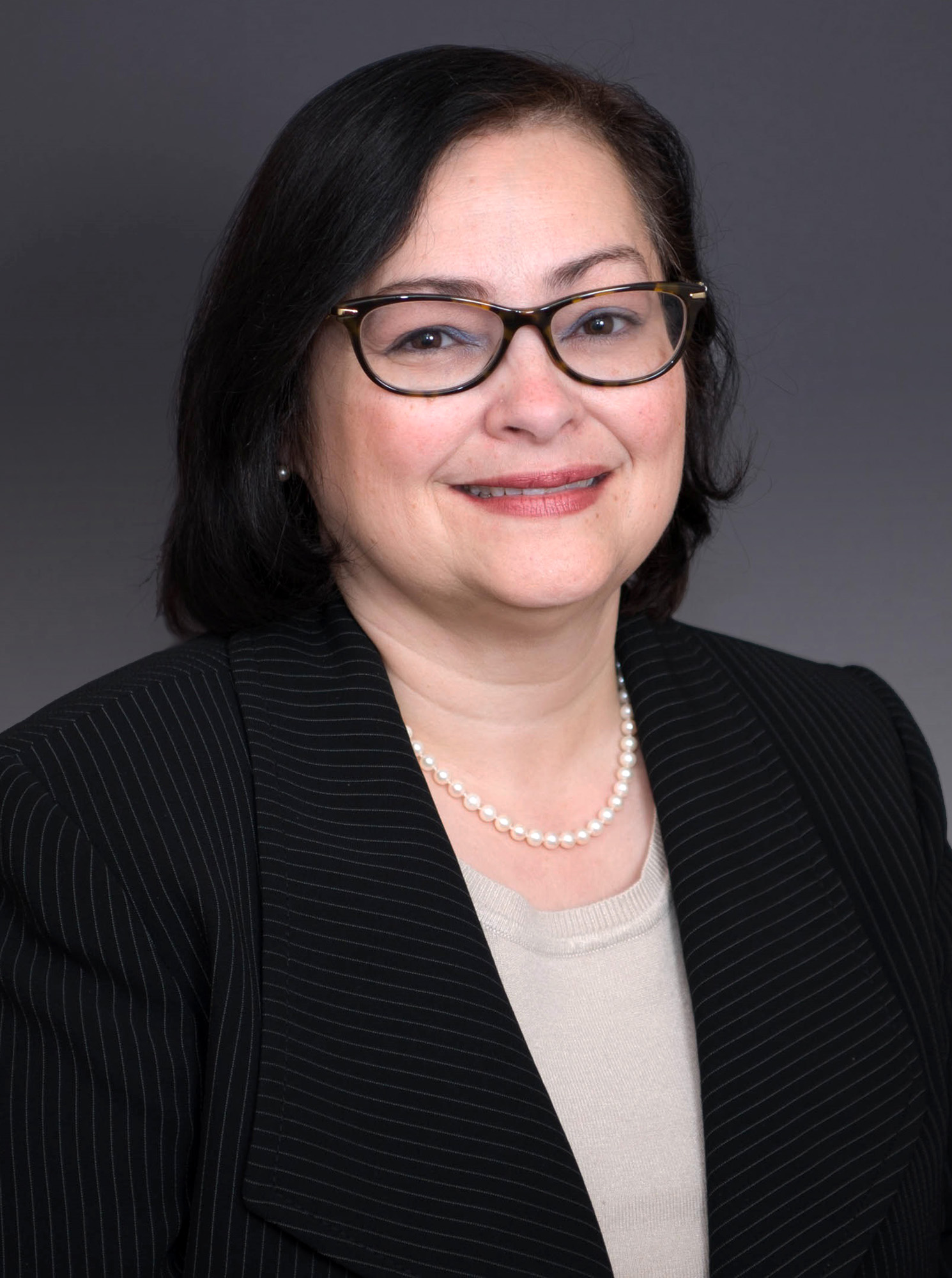 Houston Gaines has been critical of Gonzalez in her first term, accusing her of being an ineffective legislator. He points to the fact that none of Gonzalez's bills have yet been singed into law, and he has made that a major topic in his campaign.
"You do have someone who has been in the General Assembly for a year, frankly has not passed a single piece of legislation, has not been part of these meaningful pieces that have passed," Gaines said at a candidate forum in October. "We need someone who's in those conversations that's actually going to go and fight and make a difference and really be there for our citizens."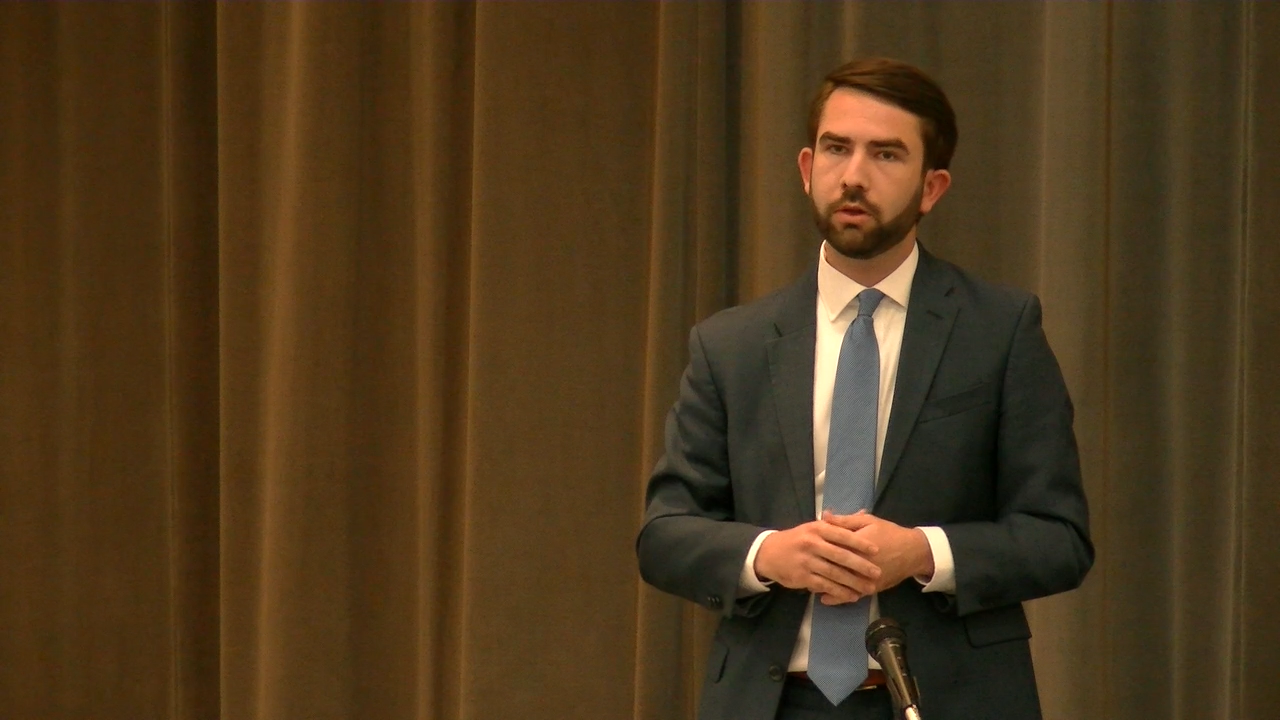 Gonzalez fired back at Gaines' comments, saying that passing bills is only a small part of a legislator's job.
"Before a bill ever gets to the chamber to be voted on, there's all this other work that needs to be done. A bill needs to be drafted. It needs to be researched," she said. "I'm proud of the work that I did on the hate crimes bill and a civil rights bill. We didn't get them passed, but we still worked on them, and we finally got a hearing."
Major proposals in Gonzalez's 2018 campaign include expanding medicaid in Georgia, securing more state protections for workers and rethinking the state's approach to funding education.
Houston Gaines' campaign is largely focused on economic goals. He wants to roll back state regulations on business and lower the state income tax below 5 percent.
"Getting government out of the way is one of the main things we need to do at the state level and the federal level, and we're seeing the effects of that right now," he said.
We will know whose plans resonated the most with voters when the results come in on Nov. 6.
Brian Cafferty is a senior majoring in journalism.