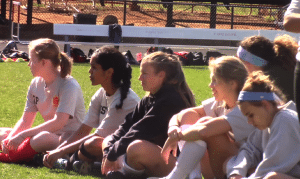 Tonight, a soccer team has the chance to defeat the team that ended their season short last year. Clarke Central High School Girls Soccer was defeated last year against Heritage High School. The 1-4 loss prevented them from moving forward to playoffs.
One year later, they are playing against Heritage again.
"Anytime you go there you have to be ready for the challenge. That said, our girls have worked very hard since last off season and they'd like togo down there and see what they can do," says Coach Chris Hulse.
The game kicks off at 5:30 this evening in Conyers.
By Alexander Contreras