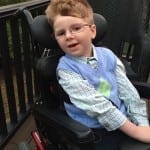 By Adriana Vicuna
Tripp Halstead spoke his first word this week after three years of silence, sparking emotions all over social media. His mother quickly uploaded the homemade video on the Tripp Halstead Updates Facebook page, bringing joy to Tripp's followers.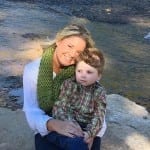 In a Grady Newsource interview, Tripp's mother, Stacy, says she is still excited. She gave her son kisses. She's excited to hear her son speak after three years.
"With Tripp, he sometimes does do things like this and then it will be another month before we see anything, which is okay. They describe it as dance, a couple steps forward, a couple steps back, but this was a major milestone. That he actually said a word that he knew what it meant and we knew what it meant," explained Stacy.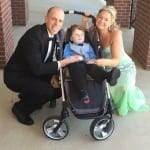 Tripp's mom says that there are bad days, but it is all worth it. She is grateful that her son is still here and that she is able to hold him, kiss him, and that he is still a part of her life.