Hartwell, Georgia resident Patricia Burrows owns a completely self-sustaining home and feels proud to be a solar energy homeowner.
"By going solar, the greatest benefit is to the environment. We are no longer using fossil fuels, which the electric companies use to then generate the electricity and send it to the home. Instead we are creating our own electricity and that's just been really satisfying to me personally," Burrows said.
Why It's Newsworthy: Solar panels have risen in popularity nationally as an efficient, renewable energy source, offering an alternative to electricity in family homes. The sun is often seen as a source of heat and light, but has steadily risen as a powerful source of energy and emissions free method to power homes and businesses. Solar energy has become a popular renewable energy option for homeowners looking to move away from traditional electricity for reasons ranging from long-term financial gain to a commitment to sustainability and reducing the human carbon footprint.
Why Solar
Solar is an efficient alternative renewable energy source that has risen in popularity across the U.S., which runs mainly off of natural gas, coal, petroleum and other fossil fuels, according to a report from the U.S Energy Information Administration.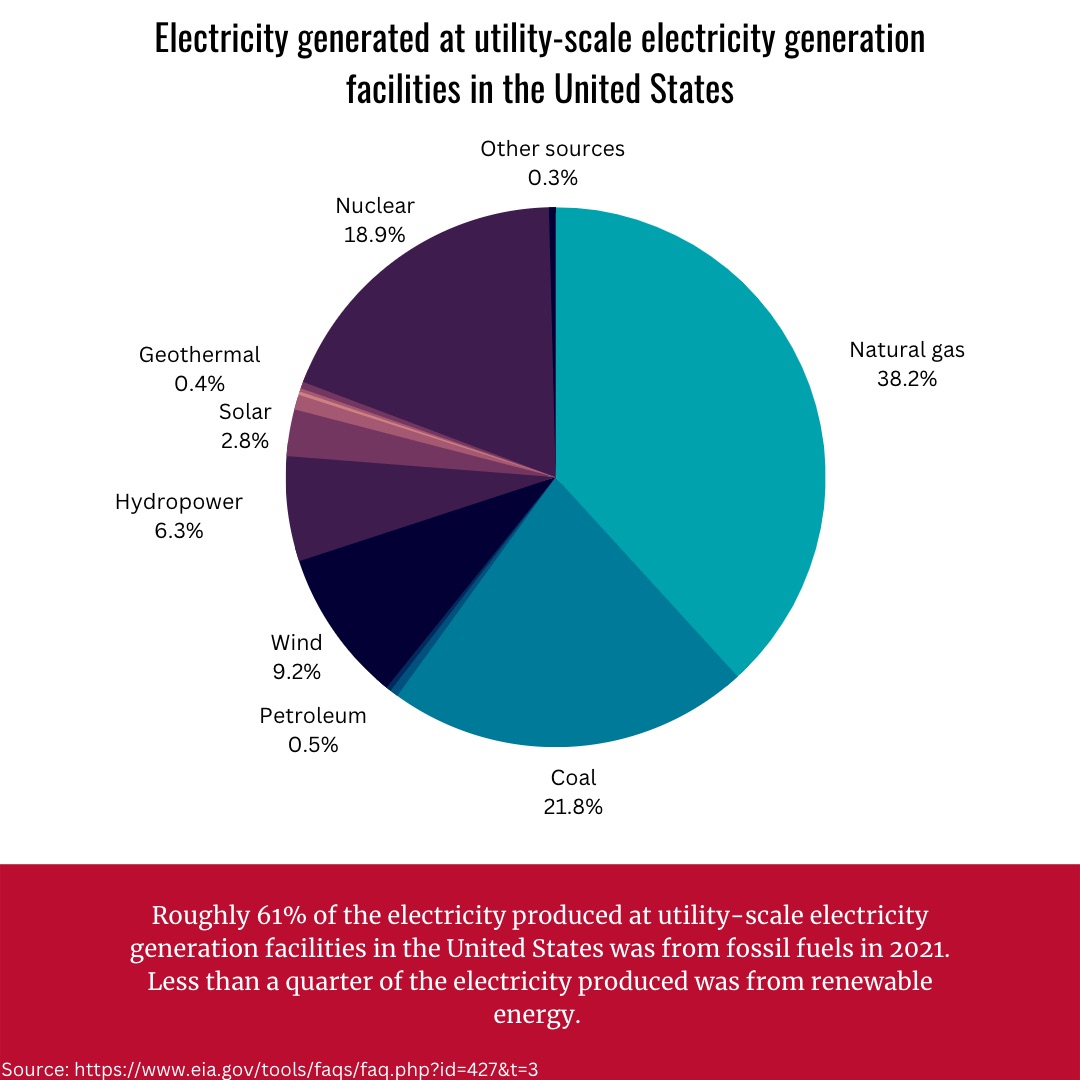 Athens-Clarke County Energy Program and Conservation Coordinator Aron Hall said he has seen the impacts of climate change already.
"Hot days in Georgia are increasing and that's a danger to all of us. Heat is one of the most deadly natural disasters that we face. So if we can start cooling the earth a little, then it will be better for everybody," Hall said.
Athens saw several heat waves over the summer, with temperatures reaching over 100 degrees. Atlanta experienced record-high temperatures over the summer and the nation as a whole saw the third-hottest summer on record, according to the National Oceanic and Atmospheric Administration.
Sustaining a home requires substantial energy. Hall noted that the Center for Climate and Energy Solutions reported home heating and cooling is responsible for around roughly 441 million tons of carbon dioxide annually. Just one ton can be visualized as a cube stretched 27 feet tall, 27 feet wide and 27 feet long, roughly the size of a telephone pole.
Solar is able to significantly reduce household energy emissions. Just an acre of solar panels can save between 121 to 138 metric tons of carbon dioxide per year, according to the Columbia Climate School.
While all solar is good, Hall sees residential solar in particular as a win-win.
"So if you are putting solar on rooftops that's space that isn't being used for anything else. It's land that is already there and prepped to hold the solar panels. It's kind of a no brainer to put it on your roof when you can," Hall said.
While the environmental aspect is a motivator for some residents, Alternative Energy Southeast design and consultation manager Aaron Scranton said there are many other reasons to get solar.
Scranton said saving money is in his experience the "primary reason people look for solar," power security is another, with some parents uncomfortable relying on electricity that can go off during power outages and be affected by external factors, and energy equity is one that is not commonly heard but becomes a strong reason to switch to solar.
"The same reason anybody buys a house instead of renting their whole life, it's nice when that monthly payment you make every month actually gives you some ownership of something," Scranton said. "Because one day, you might be able to sell that thing. Or you might not have to stop paying for it because you own it outright."
Understanding the different motivations behind seeking solar is key to finding the right consumers, Scranton emphasized. Every home has a unique energy usage and family dynamic, which lay the foundation for determining the best solar energy system.
Not Perfect
While the benefits of solar may come as highly appealing, the technology is still relatively in its infancy and has its set of limitations.
Kun Yao, a lecturer in the University of Georgia College of Engineering, said the longevity of the solar panels, which are typically made from silicon and last around 25-30 years, is yet to be seen and is a factor in the pricing of panels.
"When you talk about whether it's pricey or not, I think it is still also related to how long we can use it. If we purchase a solar panel, it can be used for 50 or 100 years, then we probably don't think it's pricey. But if the quality is not good, I'm gonna use it for five or 10 [years]," Yao said.
Yao also raised the question of what to do with the panels once they reach their capacity and are no longer usable. Certain elements of solar panels, such as the polymer layers that seal the panels from weather exposure but require high temperatures to disassemble and loosen the adhesive, pose unique challenges in recycling.
Looking specifically at Georgia, both Hall and Scranton said state energy monopoly company Georgia Power holds homeowners back from receiving a substantial return in investment by not offering a net metering program. Net metering allows solar energy owners to be credited for the energy they do not use by giving it to the power grid.
"With net metering Georgia Power will buy back all the power that you're using in real time at the amount you're paying for it," Hall said.
Hall noted the company implemented a net metering program but capped it at 5,000 participants.
"That's our problem in Athens right now, we don't have net metering. If we had net metering, homeowners with solar panels could gain all they could from the sun," Hall said.
Scranton also noted the low financial earnings and average salary of the county, which is full of part-time college students and also considered one of the poorest in the state, as an obstacle to installing a system that often requires a larger down payment.
Solar Can Be the Future
Like many newer technologies, solar has its setbacks, but it has shown a lot of promise.
Burrows said she lives a comfortable life "off the grid" quite literally, only having to adjust outdoor lighting, which is now running on solar energy as well.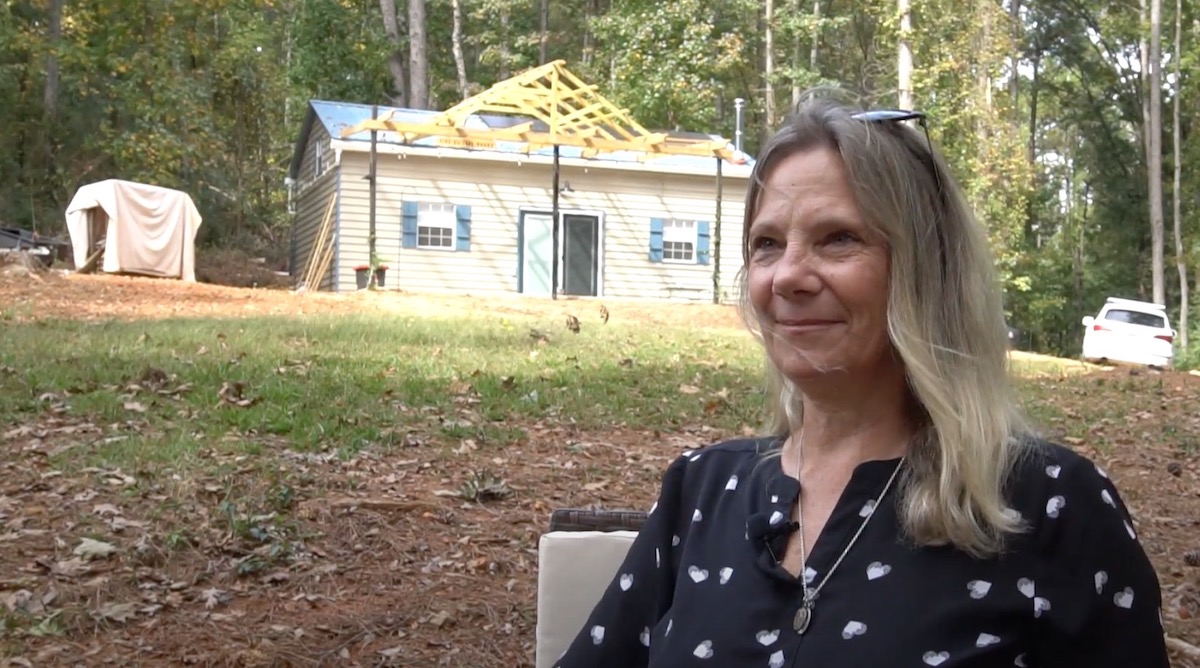 While the county may not be the average solar consumer, Scranton said AES still has an established few hundred clients in the area. There are some options arising for those interested in solar who don't have the financial standing to buy it traditionally, according to Hall.
A solar energy procurement agreement is an option that essentially has a company come in, install solar, and maintain and own the system while the resident pays the company for it as if they were paying Georgia Power. However, Hall noted this is usually reserved for larger projects.
Hall also said the Inflation Reduction Act's tax credit toward solar panels allows buyers a 30% tax credit which is a "dollar-for-dollar reduction in the amount of income tax" a homeowner would owe, according to the Office of Energy Efficiency and Renewable Energy.
Installing solar on every house is the ultimate goal for those in the business or passionate about the energy source, said Scranton and Hall.
"If every house had solar, I don't know what that would look like, but I would just want to have a huge party," Hall said.
Maddie Brechtel, Justin Cardona, Gabriel Kahaian and Collin Woodrum are journalism students at the University of Georgia.