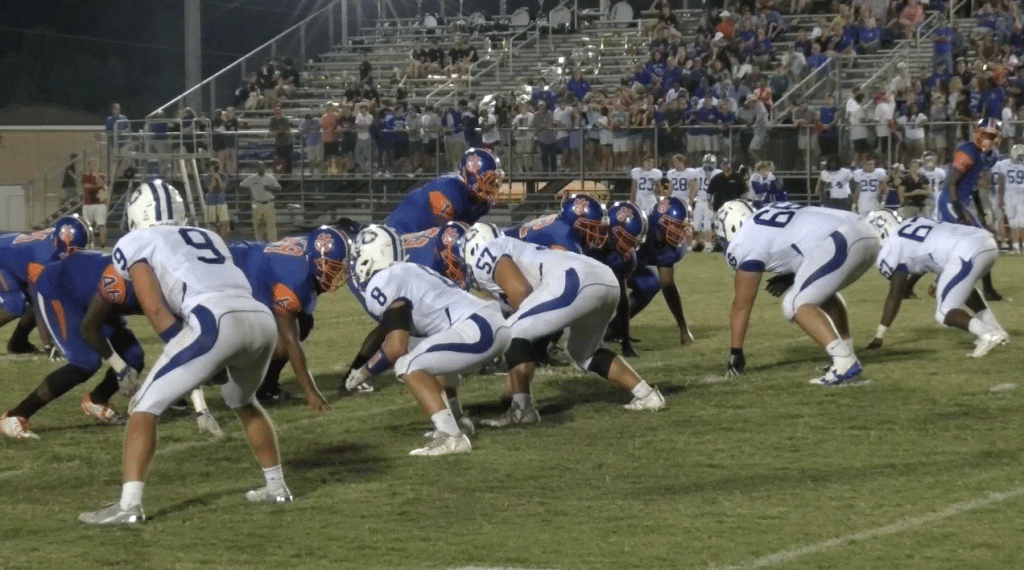 Athens, GA–There are several key high school football games in the Athens area on Friday night.
The Cedar Shoals Jaguars (3-1) hope to bounce back from a tough home loss to Oconee County (4-0) last week with another home game against their rivals, the Clarke-Central Gladiators (2-2). Clarke-Central defeated North Oconee (0-4) last weekend 45-21. The Gladiators have not won a road game this season, however Cedar Shoals has not won a game against Clarke-Central in eight years.
Clarke-Central and Cedar Shoals were both defeated by the Oconee County Warriors this season. The Warriors will try to maintain their undefeated record against the Eastside Eagles (2-1-1) out of Covington, Georgia tomorrow night. Across the county, The North Oconee Titans are still looking for a win. They will travel to Winder-Barrow (2-2) for a clash against the Bulldogs. This will be the fourth away game in five weeks for the Titans.
Other area games include Prince Avenue Christian (4-0) at George Walton Academy (3-0) in Monroe. Both schools are undefeated, but only one will exit the game with a perfect record. Meanwhile, the Jefferson High Dragons (3-1) will host the Gainesville Red Elephants (2-1), where both teams have one loss on the season.
The undefeated Madison County Red Raiders (4-0) will be away at Franklin County (1-3) in Carnesville, Georgia to play against the Lions, who are one and three on the year. All games begin at 7:30 p.m. tomorrow night.
Here is a full list of the scheduled games this weekend:
Clarke-Central (2-2) at Cedar Shoals (3-1)
Eastside (2-1-1) at Oconee County (4-0)
North Oconee (0-4) at Winder-Barrow (2-2)
Gainesville (2-1) at Jefferson (3-1)
Madison County (4-0) at Franklin County (1-3)
Prince Avenue Christian (4-0) at George Walton Academy (3-0)
Monroe Area (1-3) at Apalachee (1-2-1)
Commerce (3-0) at Athens Christian (1-2)
By: Nathaniel McDaniel @nate8929