The holiday season brings cheer, gifts, and treats for many. However, the season of giving can have harmful effects on the planet.
According to a study conducted by Stanford University, Americans produce 25% more trash during the Thanksgiving to New Year's holiday period than any other time of year.
Here are some ways you can help reduce your carbon footprint and give a little love to the earth this holiday.
Holiday Decor
Holiday lights are a favorite household decor item, with an estimated 150 million light sets sold in the United States every year. While light displays can add festivity and warmth to your home, the energy used can add up.
Holiday lights account for 6.63 billion kilowatt-hours of electricity consumption every year, more than the energy usage of many developing countries, according to researchers at the Center for Global Development.
To help conserve energy in your household, opt for LED (light-emitting diode) lights as opposed to incandescent bulbs. LED lights use nearly 90 percent less energy than traditional bulbs while emitting a greater amount of colorful light.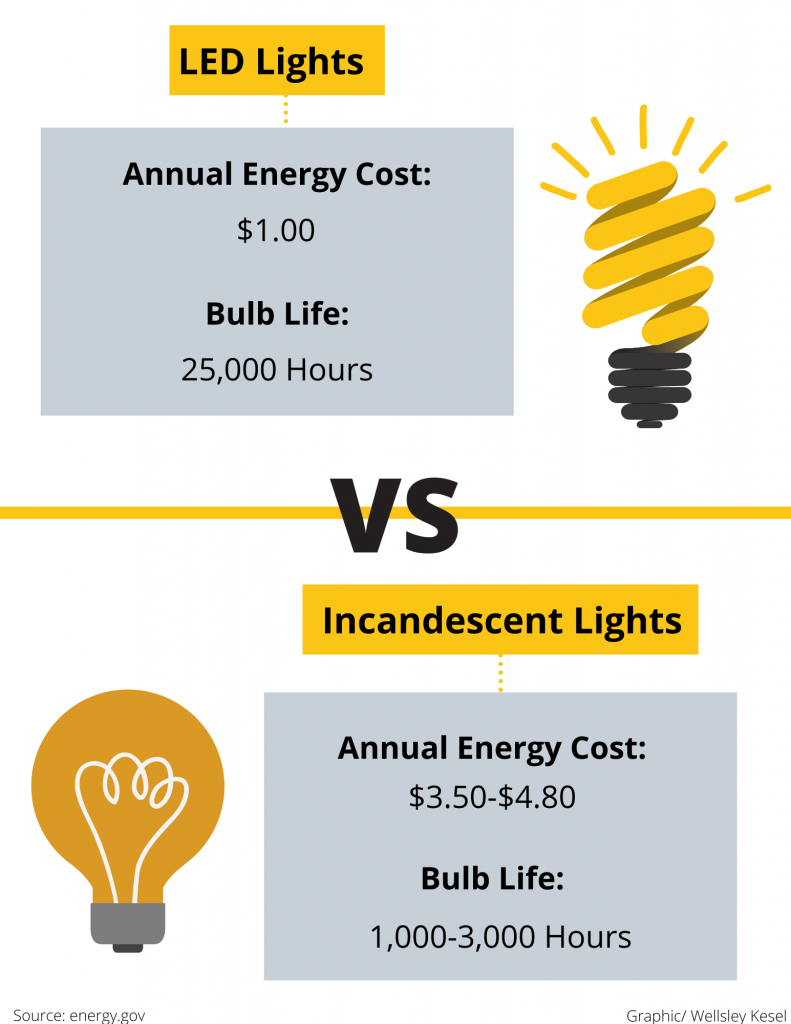 For those that celebrate Christmas, putting up a tree in your home is a traditional symbol of holiday celebration. But to what degree does this holiday staple impact the environment? The debate between real versus artificial Christmas trees is an ongoing conversation between conservationists.
Real trees are biodegradable and provide watersheds and habitats for wildlife before they are harvested. However, disposing of them in a landfill at the end of the season can have a greater water and energy expense on the environment. In fact, the American Christmas Tree Association claims that an artificial tree can have a smaller impact on greenhouse gas emissions than a real tree, as long as you reuse it for five or more years.
Green Gifts
Whether you are old or young, the holiday season revolves around giving and receiving gifts. While brightly colored wrapping paper and plastic packaging can be eye-catching, the materials are costly to the environment.
When preparing your gifts, keep in mind that wrapping paper with glitter or foil decorations can't be recycled. In addition, remove any tape, stickers or bows for recycling eligibility. Instead of plastic packaging this season, opt for plain wrapping paper, cotton string and fresh greenery embellishments to give a gift to the environment and your loved ones.
These gift ideas are eco-friendly alternatives to plastic-packaged holiday presents.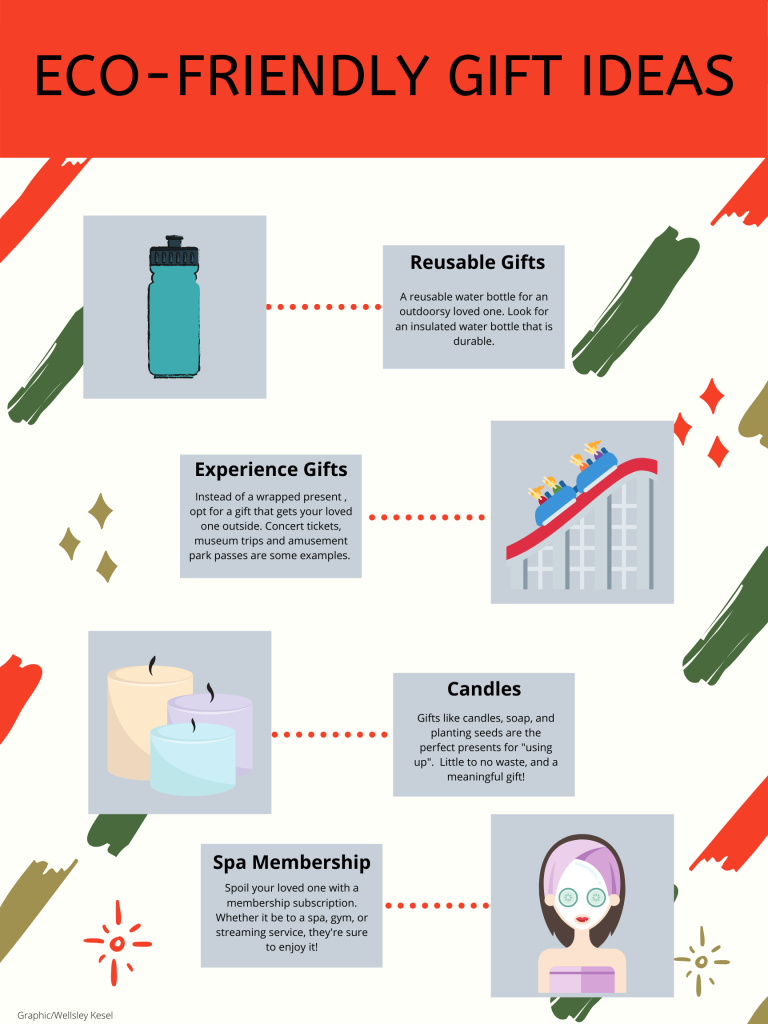 Holiday Food Waste
Decadent dishes are a highlight of the holiday season. However, wasted food from holiday feasts can create problems for the environment.
Thrown out food and leftovers release methane, a greenhouse gas 86 times more potent than carbon dioxide. The wasted food doesnt just harm the environment – it could go to those need.
According to the office of U.S. Rep. Chellie Pingree, diverting 15 percent of the food that goes to waste, would be enough to cut the number of food-insecure Americans in half.
If you're wondering how you can reduce food waste, here are some tips. First, you can check your pantries to make sure you won't buy anything you already have. Going to the store prepared with a detailed list helps to reduce waste as well. Repurposing leftovers is another effective way to enjoy your meal in a different way while preventing food from being thrown out.
You can donate canned and boxed holiday food items like instant mashed potatoes, cranberry sauce, and canned pumpkin to your local food bank. Visit feedingamerica.org for more information.
Wellsley Kesel is a senior majoring in journalism at the University of Georgia.