Hurricane evacuees are finding shelter just outside of Athens.
Fort Yargo State Park is one of many state parks accepting evacuees and their pets. Julia Autry, the park manager, said they are expecting evacuees to begin arriving as the hurricane heads closer to land.
Explore Georgia, which promotes tourism, tweeted Tuesday that sites are still available for people in need. The park system made this same offer last year during Hurricane Irma.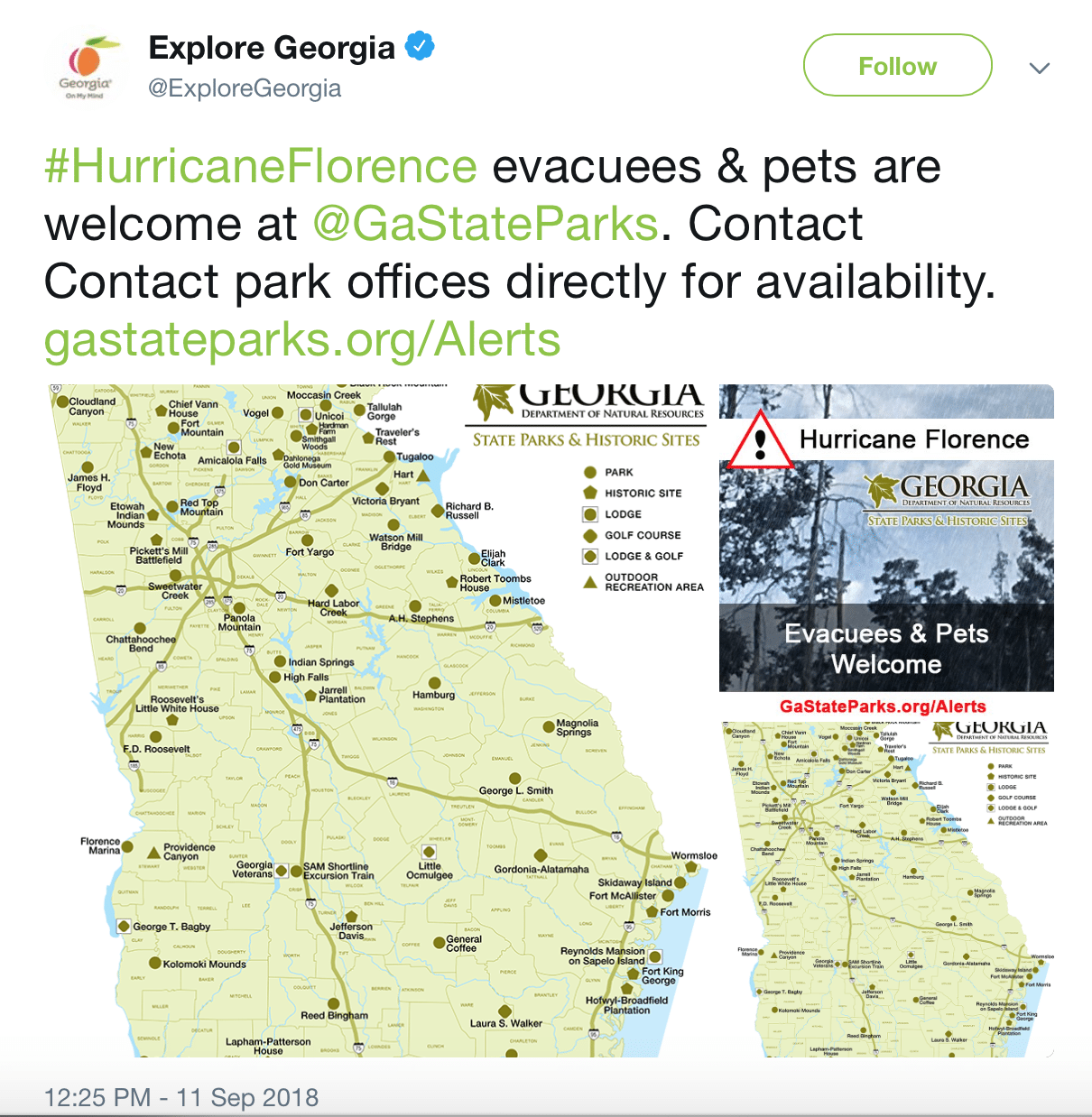 But people aren't the only ones in need of shelter.
Jed Kaylor, the shelter director at the Athens Area Humane Society, was bound for South Carolina to transport animals from shelters to safety in Georgia.
"Luckily, we have the resources to help with the South Carolina evacuation," said Kaylor.
The Humane Society also notified its volunteers and fosters that they're accepting animals, who will need homes.
Kaylor said others wanting to help can make donations to the shelter. Donations will help pay for gas for their transport van, food, and other pet needs.