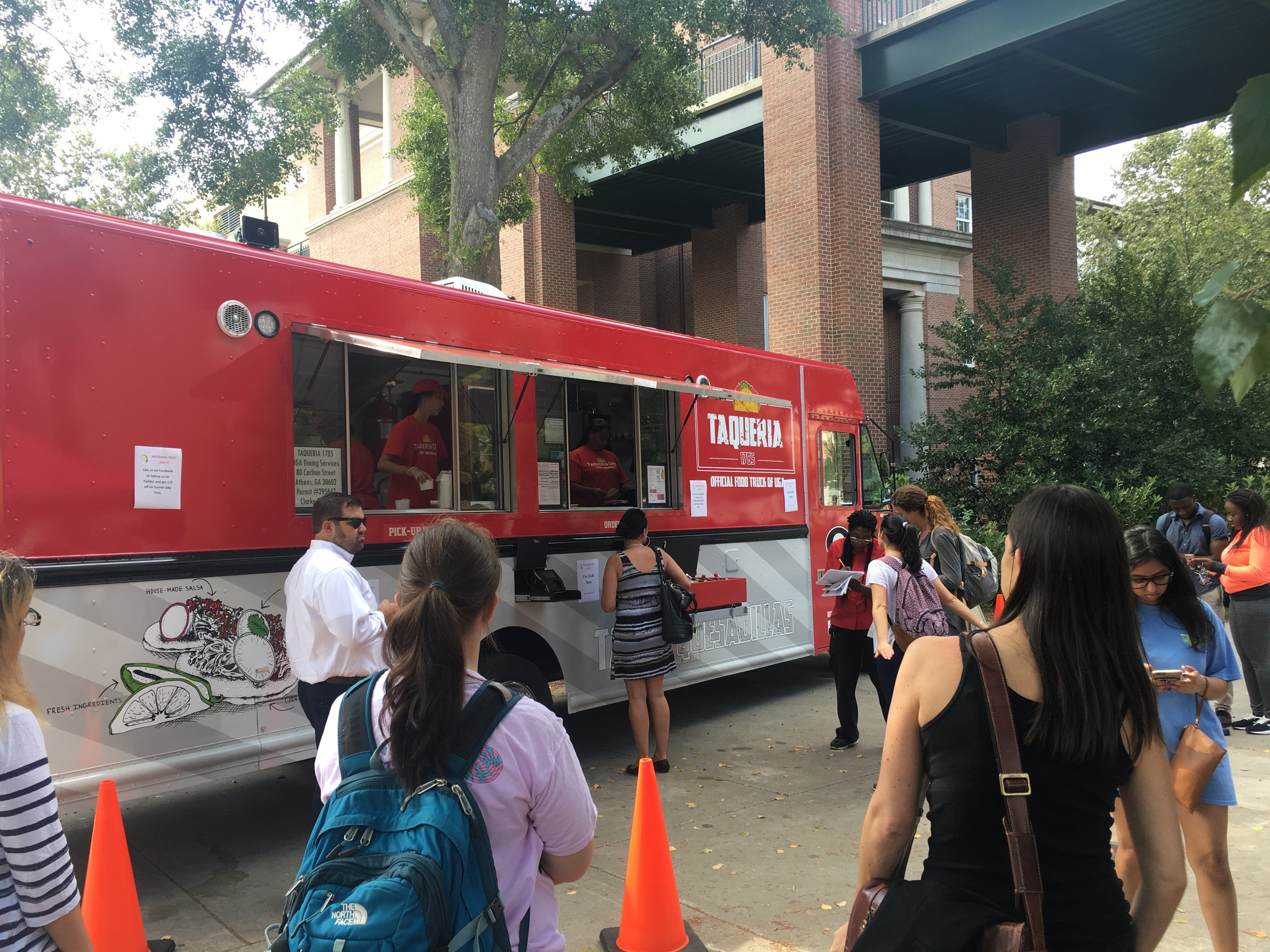 If you were one of the many not celebrating National Boyfriend Day yesterday, not to worry because you still get tacos. National Taco Day is today and Grady Newsource Reporter, Leah La Rosa, shares 10 Athens places you can celebrate the occasion.
1.) Taqueria (PSA: a food truck is outside of the UGA Tate Center today. It is parked right in the center of the campus for all students to get their taste buds in the mood.)
2.) Taco Stand Athens
3.) Fuzzy's Taco Shop on Lumpkin Street in Athens
4.) Wily's Athens
5.) Cali N Tito's on Lumpkin Street in Athens
6.) Taqueria Del Sol on Prince Avenue
7.) Agua Linda on Prince Avenue
8.) Sr. Sol Mexican Road on Tallassee Road
9.) Chipotle Athens
10.) Barberitos Athens
Tell us how you celebrate on twitter and comment some of of your go-to Taco places below.