Coach Kirby Smart has locked down the top recruiting class in the nation according to 247Sport's Recruiting Composite Team Rankings. This is the first number one ranked recruiting class in Georgia football history!
Georgia signed 26 recruits on signing day. 7 five-star ranked players signed to Georgia.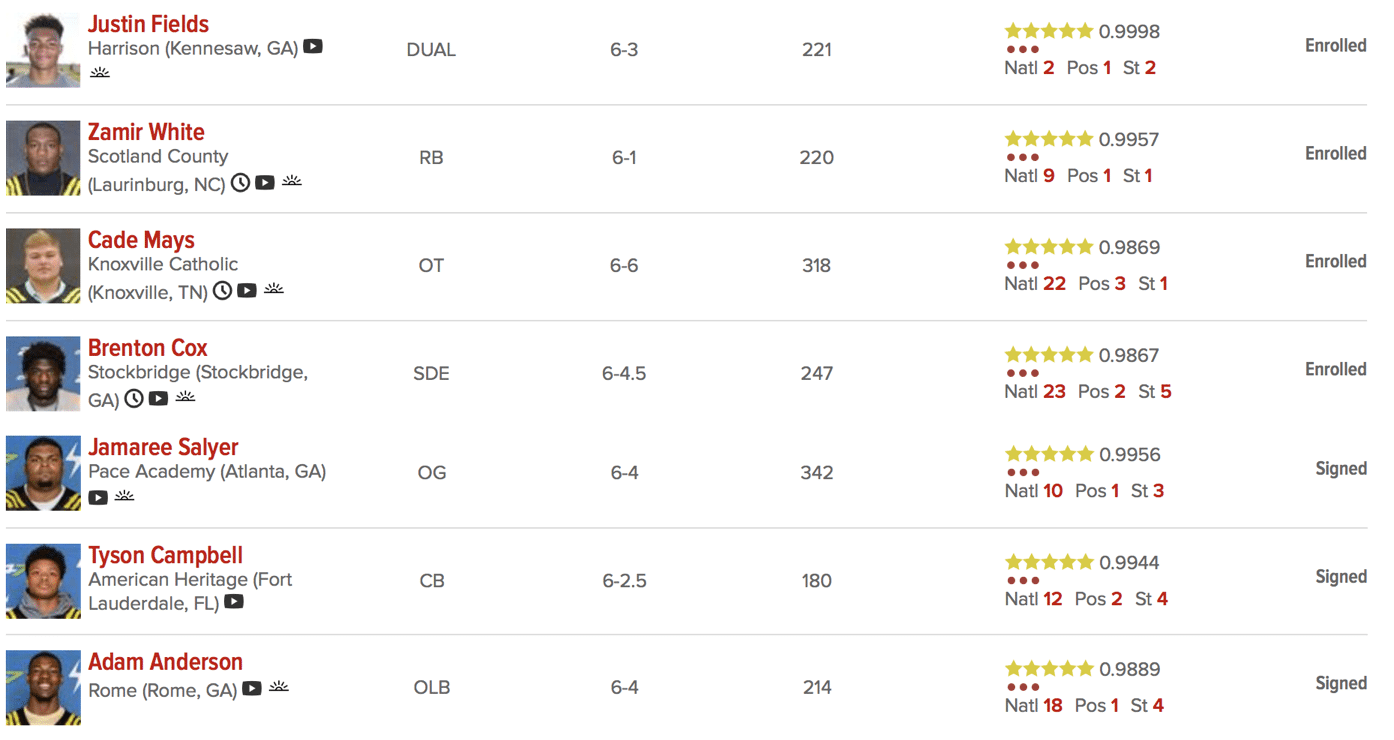 Justin Fields, Zamir White, Jamarre Salyer, and Adam Anderson were all ranked number one at their position.
Cornerback Tyson Campbell is listed as the number twelve player overall and the number two cornerback. He played high school ball for American Heritage like former Georgia running back, Sony Michel. Michel was part of the push to get Campbell to Georgia.
Georgia also signed 15 four-star and 4 three-star players.
Four-star outside line backer, Quay Walker had offers from Tennessee, Alabama and Auburn. Walker tossed the Tennessee hat aside and committed to Georgia. Georgia signed four-star safety Otis Reese and four-star wide receiver Tommy Bush.
Alabama has ruled the recruiting class for the past seven years. Georgia's sweep of recruitment pushed them down to number seven with only two five-star recruits.