Sunday alcohol service could be extended if a proposed bill in the Georgia Senate becomes law. The bill would expand the hours restaurants can serve alcohol on Sunday mornings.
State Senator Renee Unterman sponsored the bill she nicknamed the "Mimosa Mandate." Unterman and local businesses say it's a matter of fairness. State-owned businesses are allowed to serve alcohol earlier than privately owned restaurants.
Right now, private restaurants cannot serve alcoholic beverages before 12:30 p.m. If passed by the state legislature, restaurants could begin serving alcohol two hours earlier.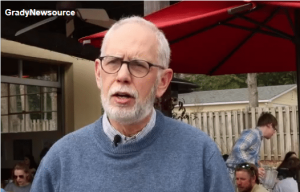 Travis Birch, co-owner of the Heirloom Café and Fresh Market in Athens, says the economic benefits would help local businesses. "What it could do for us would be to increase our revenue with very little additional labor costs, so it would increase our profitability for Sunday brunch."
There are those who oppose the bill, including Pastor David Mills of Beech Haven Baptist Church. He thinks the bill would further hurt the alcoholic community and sees the economic benefits as short-sighted. "The profit really isn't there," he says, "What you take in with revenue as far as one hand is concerned, you lose with the other in insurance rates, social services, those kind of things."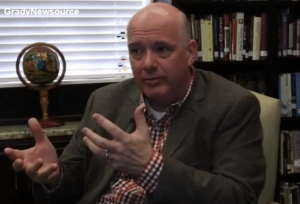 The Georgia Restaurant Association estimates that, if the bill becomes law, the state could add $11 million in new taxes to its treasury.
Senate Bill 17 is currently in committee in the State Senate. Travis Birth and Pastor Mills both encourage constituents to reach out to their local representatives to voice their position. The "Mimosa Mandate" can be read in its entirety here.
Follow @GradyNewsource for breaking news updates and top stories.
By Casey Rose