Parents of Ivy Dawn Merck, missing since Aug., to appear on HLN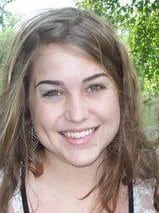 Athens, GA (Grady NewSource ) – The parents of a missing University of Georgia graduate are speaking out for the first time since their 24-year-old daughter went missing last month.
In a taped segment scheduled to air Friday night on HLN, Steven and Sally Merck say they did not know their daughter Ivy was in town on August 23. Ivy, who had been residing in Athens, was last seen leaving her dog at a clinic in her hometown of Kingsland in Camden County, GA.
"She knows nobody in Deerfield Beach, Florida," says Steven Merck in the television interview, regarding the discovery of her car in south Florida on August 30. "That's what makes it so strange."
Authorities from Georgia and Florida are cooperating in the search for Ivy, who is described as "missing" and "endangered" in a release by the Camden County Sheriff's office. "There is no indication that any crime has been committed," they caution, "but investigators cannot rule out foul play."
Notes founds in Ivy's car, believed to have been written by the missing woman, say she is sorry for disappearing and that she needed time away, according to the Camden county newspaper Tribune and Georgian.
The Camden County Sheriff's office say they have interviewed Ivy's family, friends and co-workers. Authorities believe she may still be in Broward County.
Ivy is described as a white female, about five feet one inches tall, with brown eyes and dark blonde to brown hair. Anyone with information about her whereabouts is asked to call the Camden County Sheriff's Office at 912-510-5115 or e-mail helpfindivy@gmail.com.

View Ivy Merck in a larger map