Students at the University of Georgia will hold a protest against a bill in the Georgia Senate that could lead to allowing carry of concealed firearms on campus.
A march for UGA students and Athens' community members will start at 6:15 PM tonight at the UGA Arch on Broad Street. The march will continue through campus and end at Myers Quad.
But, students aren't the only one to oppose this bill. University System of Georgia Chancellor, Hank Huckaby, testified in the Georgia Senate Judiciary Committee and said "The bottom line – we oppose this legislation". In his testimony, Huckaby said that campus police officers feel that "allowing students to have firearms on campus makes their job extremely challenging, particularly if an extreme emergency were to occur. "
The University of Georgia's President, Jere Morehead, has also made public that he agrees with Huckaby in opposing the legislation for Georgia. President Morehead sent a statement along with a copy of Huckaby's testimony via email to UGA's faculty, staff and students saying "Please see below his testimony, which I support".
The bill has yet to go anywhere in the Georgia Senate – the Senate Press Office tweeted last night, saying no action has been made. The Senate Judiciary Committee has elected to delay the vote until next week.

WATCH: What UGA students are saying about Guns on Campus: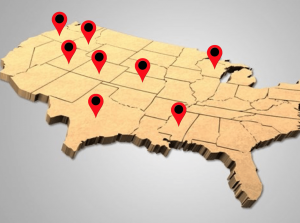 There are currently eight states that allow carry of concealed weapons on college campuses: Colorado, Idaho, Kansas, Mississippi, Oregon, Utah, Wisconsin and Texas – the most recent state to pass the legislation.