Grady Newsource covers Northeast Georgia. We will continue with updates throughout the day as our reporters cover the latest news. To stay updated, check out our Twitter and Facebook pages.
-By day, Barrow County Deputy Sheriff William Minish protects the community but by night, he is a family man. Reporter Tia Riedlinger dives further into his work with the school resource department as well as his family life.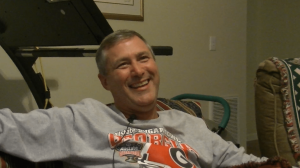 -Running back Nick Chubb is looking to surpass Herschel Walker's school record of 12 consecutive games with at least 100 yards rushing. Sports reporter Sammy O'Brien will have more on Chubb and Georgia's game against No. 13 Alabama on Saturday.