Four Jackson County Comprehensive High School students developed a recipe for a black bean burger. This is just one step to include more plant-based food options on their school lunch menu.
Plant-based foods do not contain any animal products. They come from plants including vegetables, fruits, seeds and legumes.
The young chefs are students in Brooke Curtis's food science class and they competed in the school-level competition of the Shake It Up Student Chef Competition. Their black bean burger recipe placed second.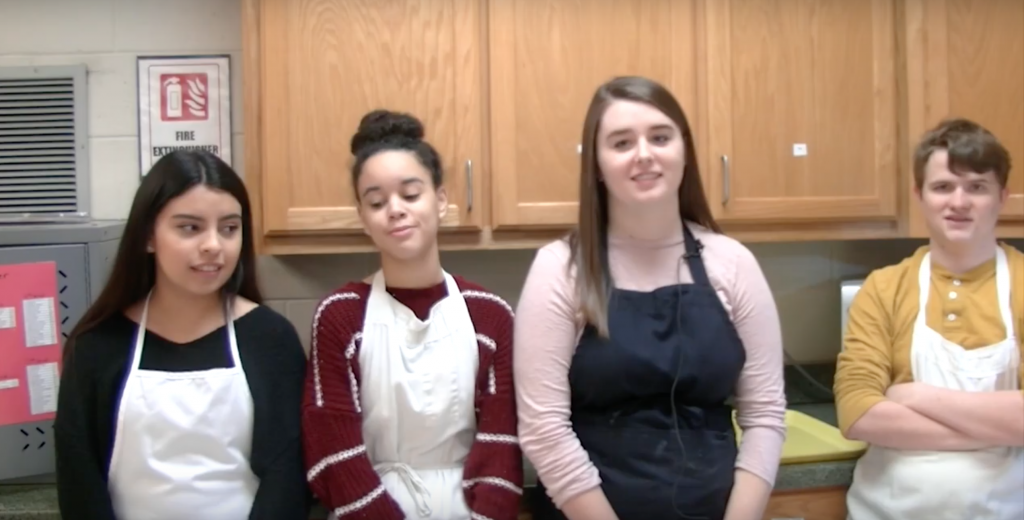 School staff members said they loved the burger.
"It was amazing. It was pretty good," School Nutrition Director Debra Morris said.
One of the student chefs told us they wanted to offer a healthy but flavorful option.
"We thought the black bean burger would probably be more flavorful and protein filled," Lexi Redmon said.
This black bean burger recipe was only one of a variety of plant-based food options that students have developed. Another student group developed a lettuce wrap that won first place in the school-level cooking competition and will advance to the state-level Shake It Up Junior Chef competition.
School staff had the opportunity to sample different plant-based food options during a training meeting on Monday. Menu options included a chocolate chip cookie dough hummus, Picante black bean and corn salsa, and buffalo cauliflower.
School staffers were impressed with this menu. "They were truly amazed at the quality of the product they produced and the exceptional taste," Morris said.
For the student chefs, their black bean burger recipe is more than just about taste. One of them told us it is also about healthy eating. "I think it's cool that our lunchroom wants to incorporate more vegetarian options," Jade Fletcher said.
This team of students hopes that more students will try these new plant-based food options.
Donovan Harris is a senior majoring in journalism.