Organizing a kid-friendly home can be a challenge. Not only do toys and messes clutter a house, but kids' belongings don't typically adhere to a particular design style. Luckily, there are various options for organizing with kids in a stylish way.
Interior designer and mother of two sons, Breckyn Jackson, advises buying sustainable and practical storage bins when organizing a home with kids. Here are some kid-friendly and stylish organization bins based on her advice that can be found in Athens.
The unique bin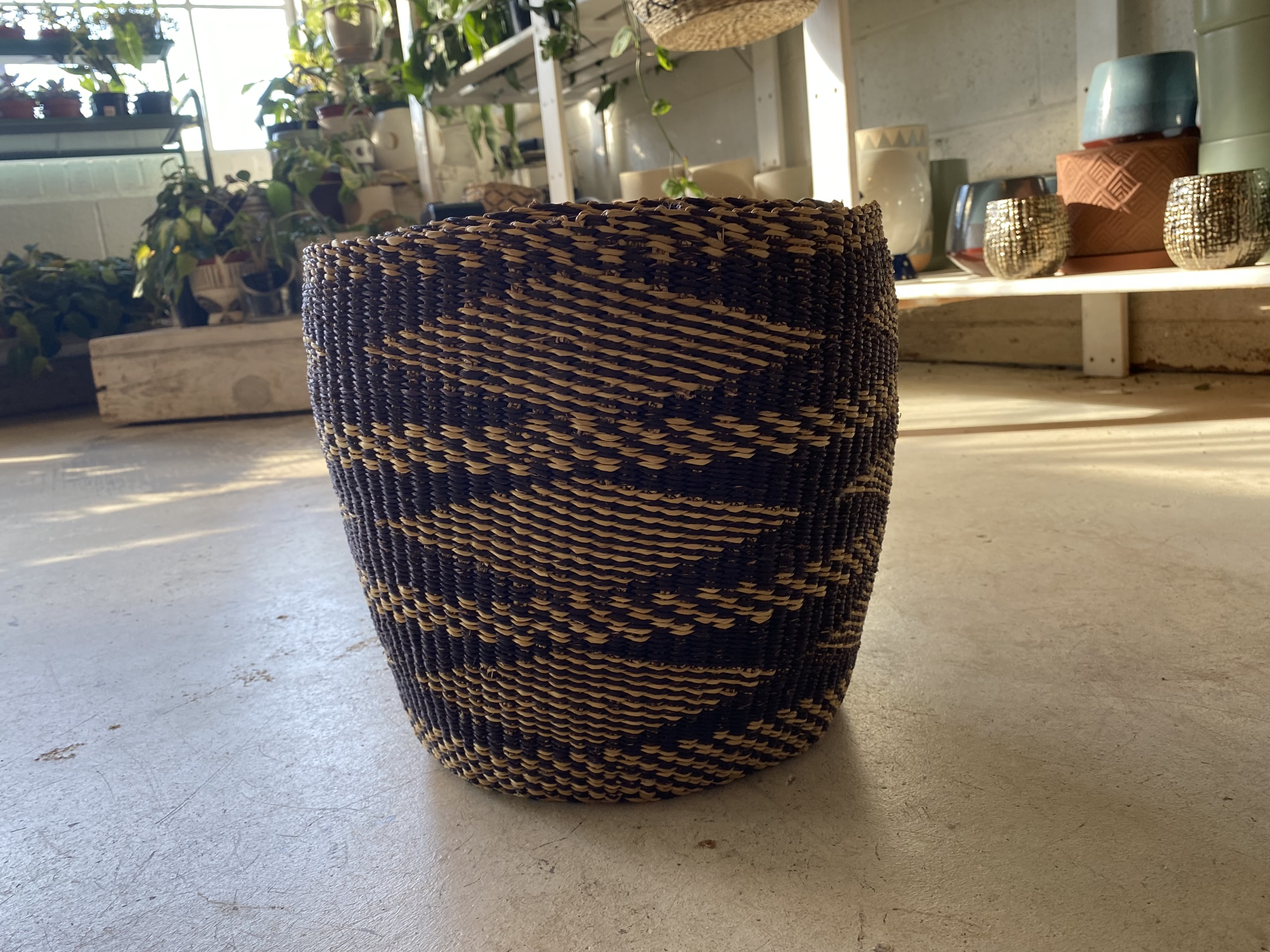 How To Get It
Black Diamond Ghanaian Bolga Bin
Price: $56
theindiesouth.com
This handcrafted bin at Indie South is a one-of-a-kind organization option. Individually woven by rural artisans in Northern Ghana, it can stow away kids' belongings without sacrificing a stylish and unique look.
Bins with such original designs can help organize a house while still enhancing a style preference. Different looks can "play together," Jackson said, to create a style that's unique to the homeowner.
"We're all individuals. We all like different things, you know?" Jackson said. "It should reflect you."
This is why Jackson prefers choosing "random" containers for storage. She says storage pieces that are out-of-the-box or "different" can add depth to a home, especially when they have a more vintage feel.
"I mean like, I have art deco barrel chairs in my room with a Turkish rug and with a very modern fabric on the curtains and African textiles," she said. "You don't have to do just one thing if you know how to play different things with one another. But that really just takes studying all of those things."
The portable bin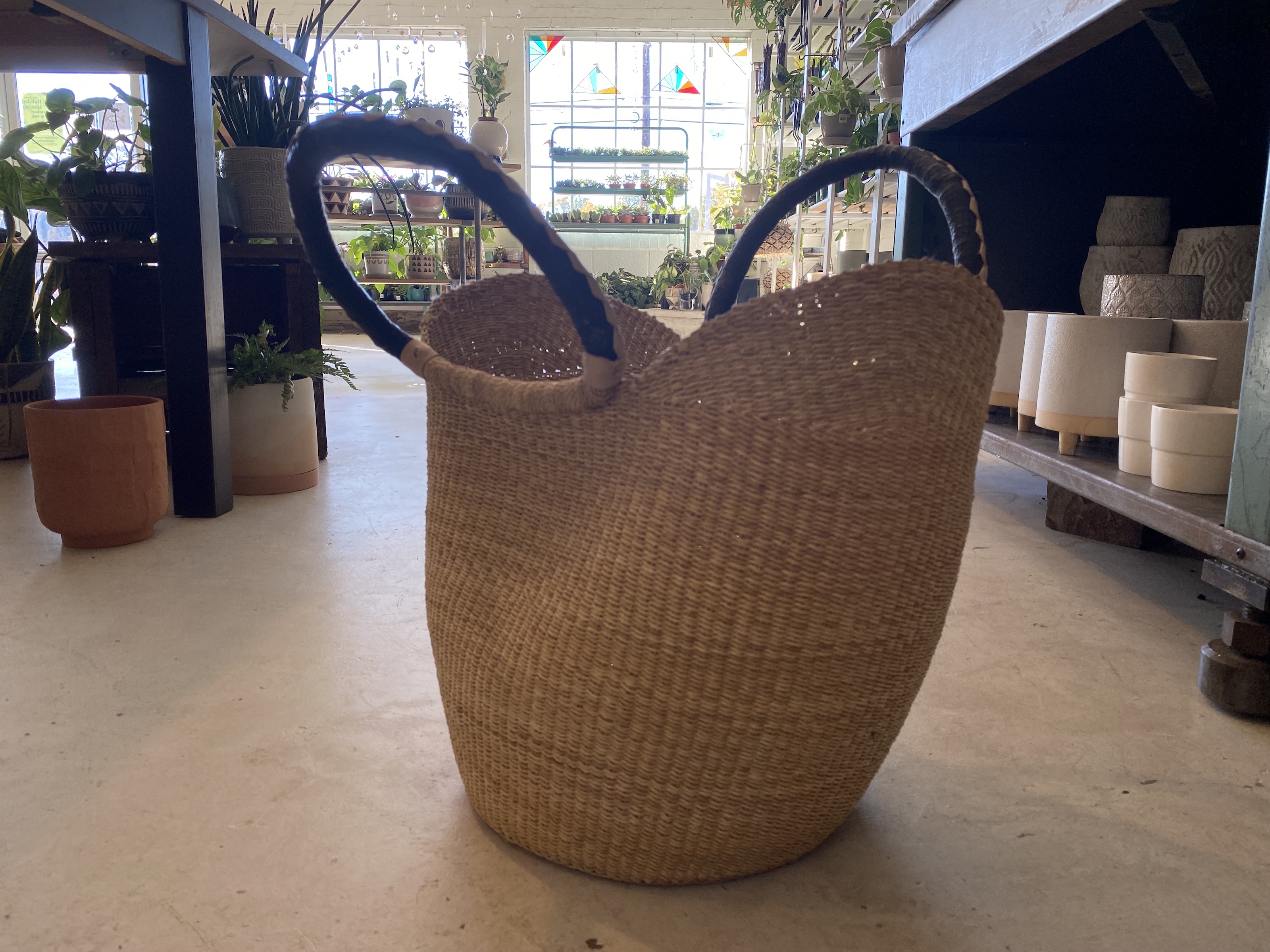 How To Get It
Natural Wing Shopper Bag with Leather Handles
Price: $70
theindiesouth.com
Not all organization has to be stationary. Whether taking toys to a playdate or clothes to the laundry room, some storage containers need to be movable and sustainable to endure the move.
This tote, also handcrafted in Ghana, has durable, leather handles that allow the bin to be easily relocated. Although its price point might be a splurge, it's spacious and flexible with enough room to hide any kids' belongings.
"It's not necessarily that expense is what makes something sustainable," Jackson said. "It's the material that makes something sustainable."
The thick, elephant grass woven together to make this bag is long-lasting material. When it isn't being transported, the tote can act as a stylish room accent.
The cleanable bin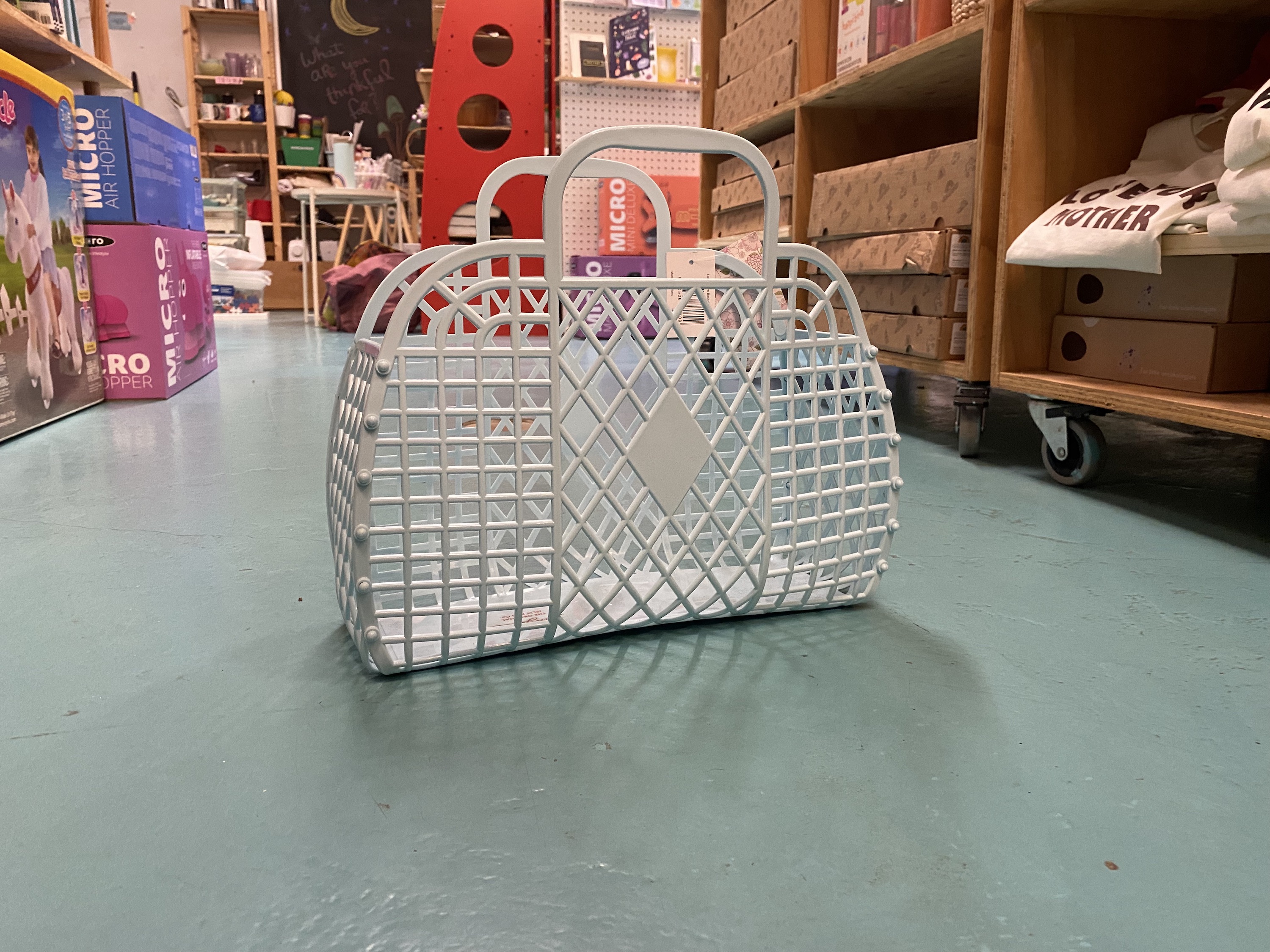 How To Get It
SunJellies Retro Basket
Price: $28.50
treehousekidandcraft.com
Everyone has accidents, Jackson says, but kids especially are prone to making messes. The most important thing to look for when organizing a kid-friendly home is cleanable material.
This retro basket at Treehouse Kid and Craft, made of recyclable plastic, can be easily wiped clean. Its slotted basket allows for open storage, making it a great choice for storing those things that don't have to be hidden. It doubles as a kid's wardrobe accessory, safe to carry around because of its cleanable nature.
Jackson says "it's not just about being pretty." Choosing expensive materials that easily damage sets a house up for failure because messes are inevitable. Instead, Jackson advises researching materials before making a purchase. Choose organization bins that can be easily cleaned with just water and soap.
The colorful bin
How To Get It
Pillowfort Multi-Stripe Coiled Rope Storage Bin
Price: $35
target.com
Kids don't typically have the same design styles as their parents, if any design style at all. While colorful accents might appeal to kids, multicolored items shouldn't be restricted to kid decor.
"I use every single color. I'm not afraid of any color at all," Jackson said. "They have to have a little bit of an earth tone wash to them … because I like the interiors just to seem really relaxing."
Colorful organization bins can be kid-friendly and still align with a home's design style. This bin from Target, for example, offers plenty of storage space and a fun pop of color. It's also offered in three different sizes to meet varying storage needs and can be spot cleaned as needed.
Alden Lisse is a senior majoring in journalism with a minor in religion at the University of Georgia.