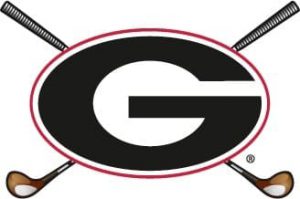 With those nasty, snowy, freezing wet conditions out there it sure would be nice to be on a hot beach, out in the sun in say…. Puerto Rico…Well thats EXACTLY where the Georgia Bulldogs golf team is living it up right now. The UGA golf team just won the Puerto Rico Classic tournament in Rio Grande.
The Bulldogs finished seven strokes ahead of those Pesky Georgia Tech Yellow Jackets and the rest of the field, with tournament leaders Sepp Straka and Lee McCoy heading the Bulldog efforts.
These golfing Dawgs are now heading to Viva Las Vegas for the Southern Highlands Collegiate Masters.