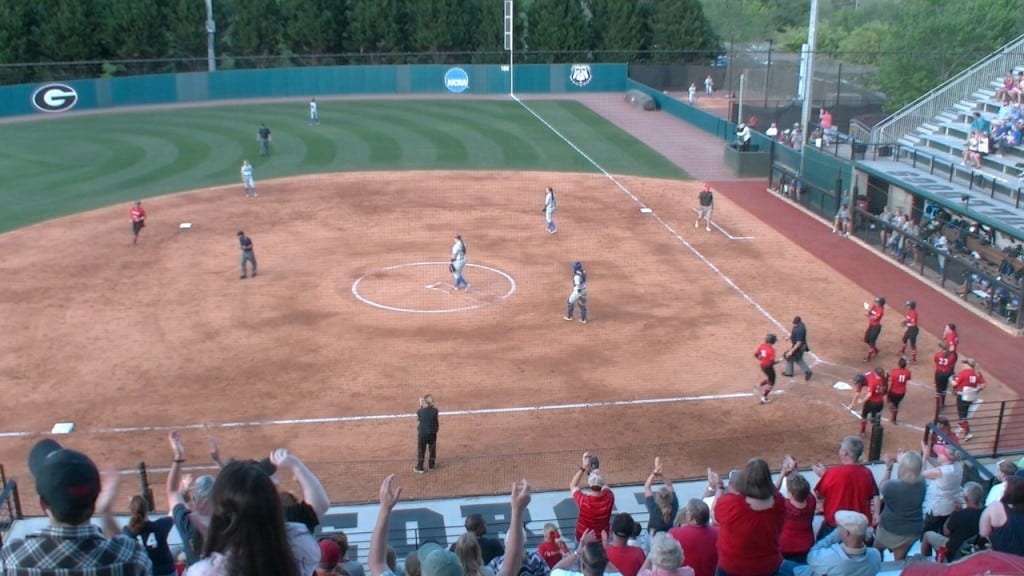 Athens, GA- The UGA softball team got the better of an in-state rival Wednesday night, as they defeated the Georgia State Lady Panthers by a score of 8-0 in 5 innings.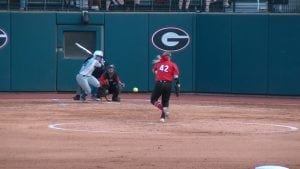 Pitcher Kylie Bass went the distance for the Lady Dawgs tossing a two-hit shutout.
The Dawgs were also active at the plate, tallying 13 hits on the night. Tina Iosefa notched her third grand slam of the year.
The Lady Dawgs are now 9-6 in SEC play, and 37-10 overall. They will play the 42-5 Auburn Tigers on Friday. The Tigers are currently ranked second in the SEC.