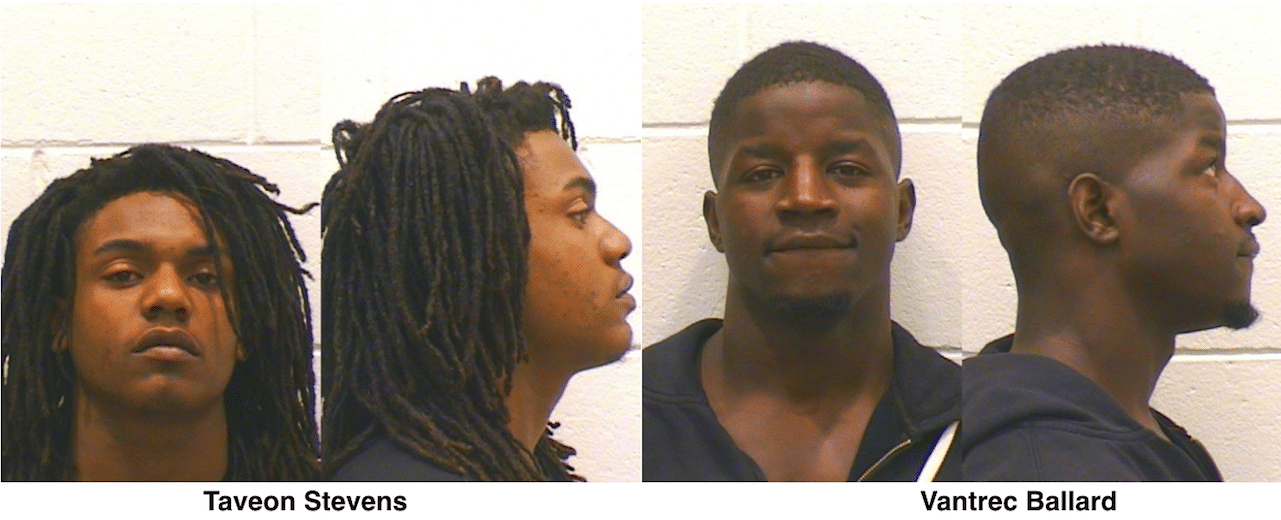 ATHENS- Athens residents Taveon Stevens and Vantrec Ballard were arrested Wednesday in connection to an April 10th incident at Rolling Ridge Apartments involving firearms, according to an Athens-Clarke County Police media release.
Members of the Police Department's Crime Supression Unit located and arrested Stevens and Ballard on April 13th. Stevens resisted arrest and had a loaded firearm at the time of apprehension, according to the media release.
Arrest warrants were issued for Stevens and Ballard for Reckless Conduct, Discharging a Firearm on the Property of Another, and Violation of the Georgia Gang Act; Stevens was additionally charged with Obstruction.
On April 10th at approximately 7:40 pm, officers responded to reports of several people shooting at each other at Rolling Ridge Apartments. One report also indicated a person had been shot. ACCPD's Criminal Investigations Unit determined that Stevens and Ballard were involved and subsequently secured warrants for their arrest.
Stevens and Ballard are currently being held at the Athens-Clake County Jail according to the Jail's website.
By James C. Thompson