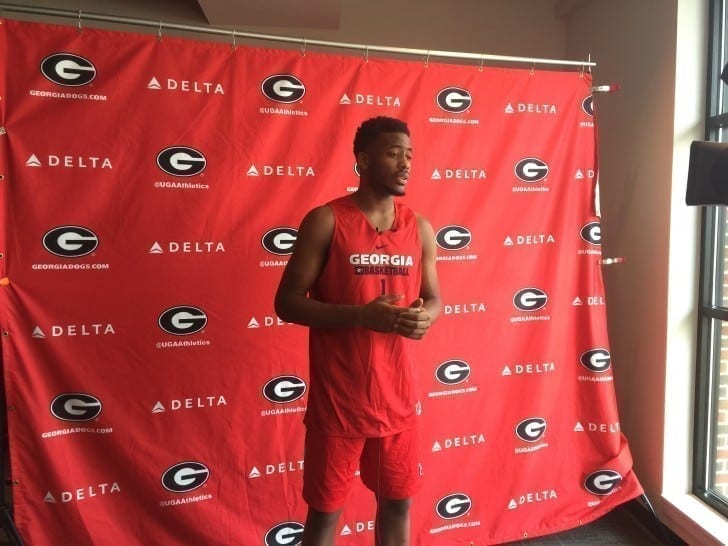 Pictured above is Yante Maten
Georgia's Men basketball team will face the South Carolina Gamecocks tonight at 7 in Stegeman Coliseum. This is a much needed win for Georgia after their matchup against Baylor this past Saturday where the Bulldogs fell short with a 73-83 loss.
This matchup is one of Georgia's oldest rivalries with the Bulldogs posting a 55-50 lead in its all-time series with the Gamecocks. South Carolina leads in rebounds per game in the Southeastern Conference, but Sophomore Yante Maten (14.6 PPG), who has notched seven 20-point performances in a 10-game span, still believes his team can pull a win if they come out ready to play.
"This is a chance for a good resume win. I feel like if we come out ready to play we will have a good chance. I feel like we always have a good chance against anybody. If we come out and play our type of basketball then we can win."