Storytelling is important in any journalistic story, but video showcases emotions in a way that words sometimes cannot.
Hannah Gaber, winner of a 2021 Religion News Association award for her short video, Oakwood Baptist Church hid a pastor's disturbing secret from its congregation, offers insight on using video to tell stories.
The senior video producer at USA Today spoke with journalism professor Lori Johnston during a Facebook livestream event hosted by the RNA in 2021.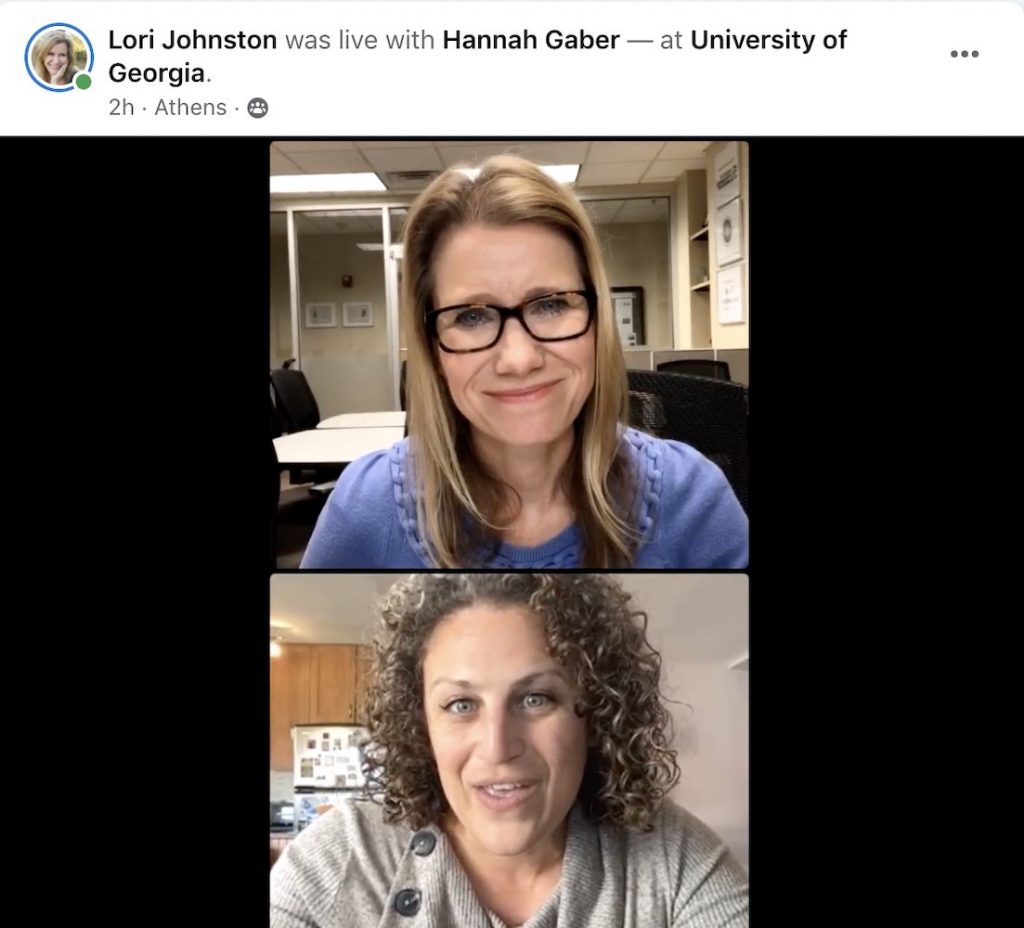 1. Create an Environment for Natural Emotion
It's important to ask your subject if they have any questions or concerns about sharing their story or the video setup, Gaber said.
Tell the source that they are a huge part of the story, and without them there is no story to tell. Forming trusting relationships is a large part of storytelling and reporting, especially when the vulnerability of video is at play.
"Oftentimes the 'What does that feel like?' is the best question you can ask if you're trying to get at something," she said. "There's facts, there's paperwork, there's public records … but that's not the story they're here to tell."
Successful video storytelling captures the subject's experiences in their natural environment. Remember that you are filming in one shot and it all happens in the first take. Journalism is not staged or directed.
2. Leave the Viewers with a Sense of Satisfaction
The viewer should learn something or know what kind of question they've been left with, said Gaber, who holds dual master's degrees in journalism and Middle Eastern and North African studies from University of Arizona and has worked for USA Today since 2018.
"A reporter's job is rarely to answer a question, rather than to pose the next question," Gaber said.
Oftentimes leaving the viewer with a full circle understanding of the story is important, referring back to a quote or a visual toward the end can leave a "collective sense" of the story at hand.
3. Consider Ethics — Always
Vulnerability is high during a video interview, so it's important to weigh the potential harm something can do during the editing process. Considering what material is necessary over possible negative consequences is a compassionate approach to this type of storytelling.
Choose footage with caution and ensure that the subject understands that their words will be shared.
"We should always be wrestling with ethical decisions," Gaber said.
She has worked with archival footage and public records. Social media can be used to obtain public information. The mission, as a journalist, is to provide evidence and the truth to support the topic.
4. Work with Others Across Platforms
As a video journalist focusing on visual elements that are often part of a larger written story, it is important to communicate with the writers and reporters.
Gaber's award-winning religion video was published with writer Tricia L. Nadolny's USA Today investigation headlined "The Tongue is a Fire." The investigation focused on how Oakwood Baptist Church in Pennsylvania hid Don Foose's molestation conviction from the congregation as he became pastor and head of its day school. The reporting brought in elements such as spiritual abuse, and the video weaves together interviews with former congregants and footage of Foose.
"I'm not here to re-report her work; I'm here to color it in," Gaber said.
Strong visual storytelling does not rehash details, but adds another element to the experiences of the subjects This type of journalism takes time with the interviews, transcription, determining themes and editing.
5. Have an Eye for the Interesting
You should be able to find concrete examples for people's emotions, such as how their feelings manifest in their social life, their work and their alone time, and show this visually.
In her religion video, Gaber used footage of a source hanging artwork she made during the process, and she included B-roll footage of books that connected with the person and the subject.
The visual story has to convey the information so that people of different backgrounds can understand while also providing an intimate look at the bigger issue.
"How do I make this something that is broad enough that people can access it, but personal enough that the individual story at the core of it is not lost," Gaber said.
Simone Eames is a senior majoring in journalism at the Grady College of Journalism and Mass Communication at the University of Georgia; Caroline McCraney, also a senior majoring in journalism, contributed.