The rest of the world has stopped. Stores are closed, concerts are canceled, and people are being asked to stay inside. For Courtney Cornell, however, this is the busiest time of her life.
Five weeks ago, Cornell was the director of oncology for a hospital in the suburbs of Washington, D.C. Now, she is running a COVID-19 unit. The change was implemented rather quickly, leaving little time to prepare for the potential wrath of the virus. One thing was for sure though; Cornell and her nurses would have proper personal protective equipment when treating their patients.
Since every patient now on Cornell's unit has tested positive for COVID-19, protecting herself, and her nurses, is high on Cornell's radar. She is incredibly grateful because she recognizes that she and her staff are properly equipped. However, there is a shortage around the nation. According to Time Magazine, a grassroots organization called GetUsPPE.org conducted a survey with medical workers about their PPE status. Their results were concerning; over 7,000 responses were reported, with many of them begging for supplies such as face shields, gloves, and masks.
Cornell and her staff are lucky.
As a result of the shortage, Cornell's team is being asked to reuse their personal protective equipment, or PPE. When asked to do so, Cornell agreed, although shortly after, she realized there was an issue.
There was no place to store the PPE. Typically, it would be disposed of, but in these new times, it needs to be reused; but it also needed to be kept sanitary and protected. So, Cornell brainstormed.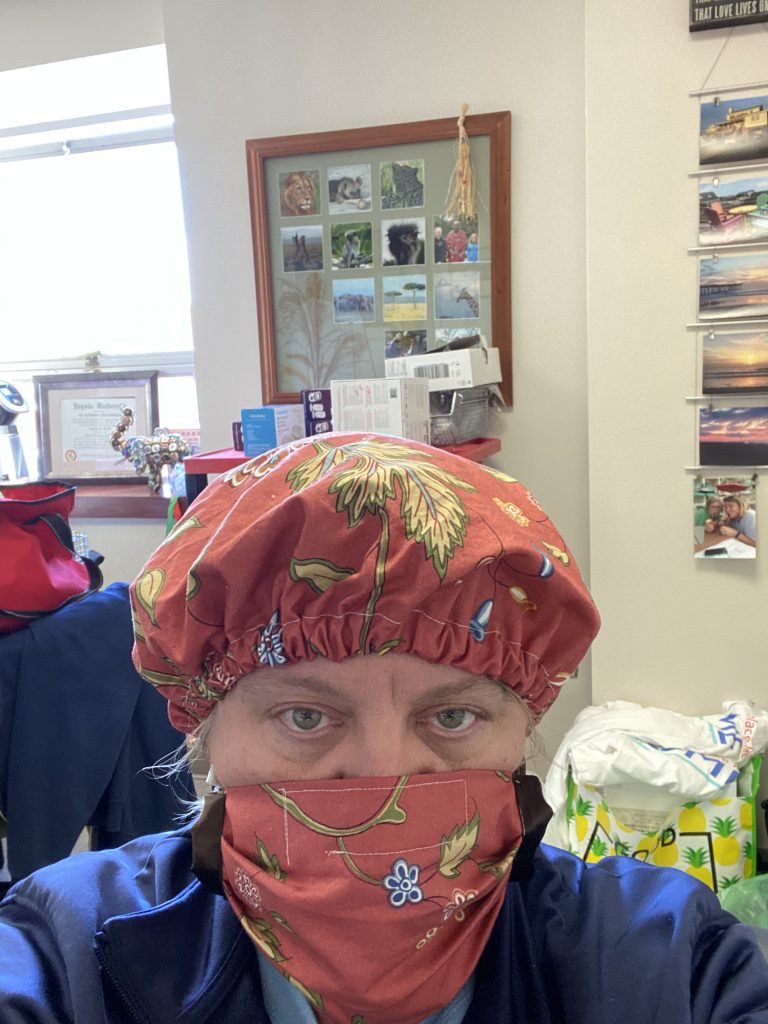 After thinking of different mechanisms, Cornell called her family, who is quarantining at their home in Maryland. She asked them to think of a way to store the equipment.
As they dug through their resources in their 25-year-old basement, Cornell's family had an idea; a coat rack. It would be ideal to hang the different equipment and was already accessible to them.
Cornell immediately agreed. She knew the rack would offer the perfect home base for the PPE; it was out of the way, allowed the individual bags to be sanitary, and prevented each bag from getting confused among the nurses.
The coat rack, which stands about six feet tall and is two tiers, can hold more than 50 fanny packs full of PPE. Originally designed for the holding of heavy winter coats, the rack has adapted to recent times, just like the rest of us.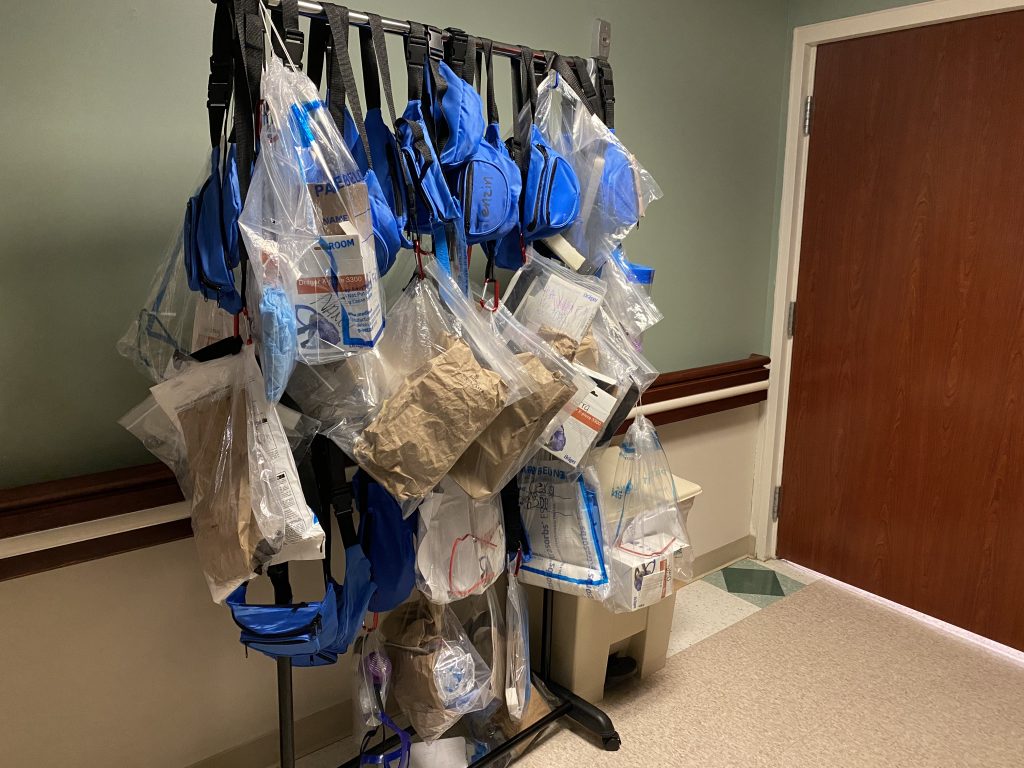 Cornell's staff has been using the coat rack storage method for 18 days. At any given time, Cornell has more than 55 people on her staff, approximately 36 nurses and 19 patient care technicians. All of them are able to store their equipment on the rack.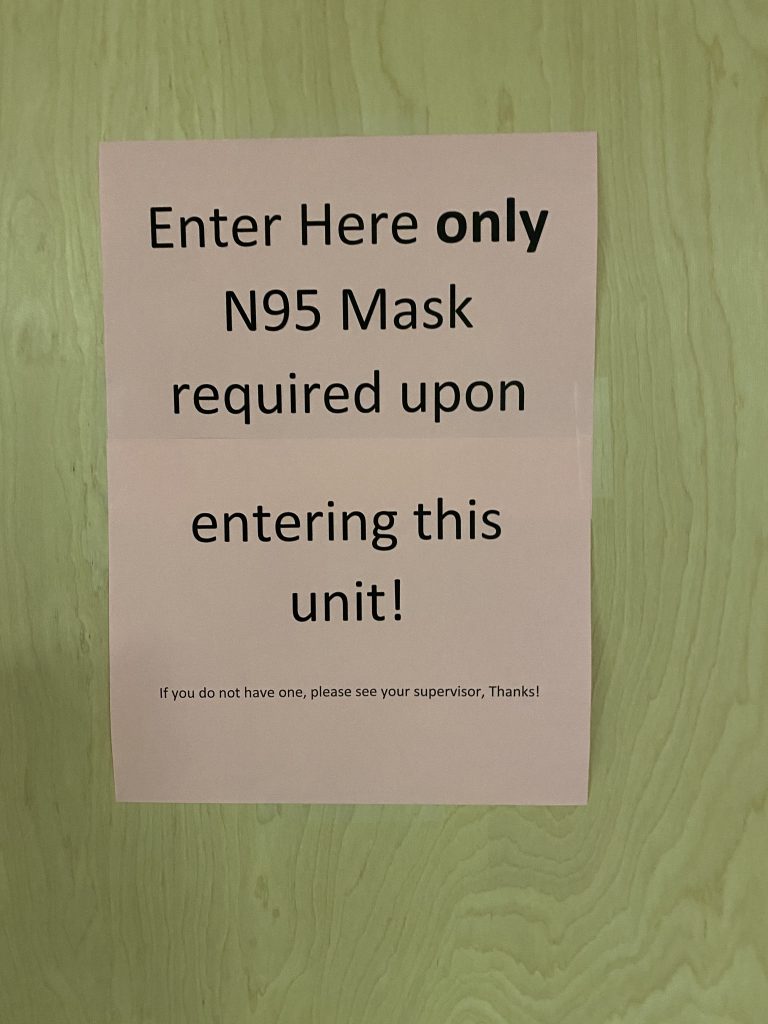 To this day, Cornell's unit is still using the coat rack as a way to protect themselves and their patients. Without the rack, life would likely be a little more difficult. Cornell and her staff anticipate continuing to use the method until the virus disappears, "whenever that is," Cornell said.
Unprecedented times call for unprecedented measures. If that means hanging masks, gloves and shields on a coat rack to save lives; then, as Cornell says, "so be it."
Though she does admit it's not ideal. In a perfect world, the protective equipment should be disposed of each time it is used. The world is not perfect though. Cornell recognizes they are lucky to even have the proper PPE. The coat rack is not the perfect solution; but it is a solution.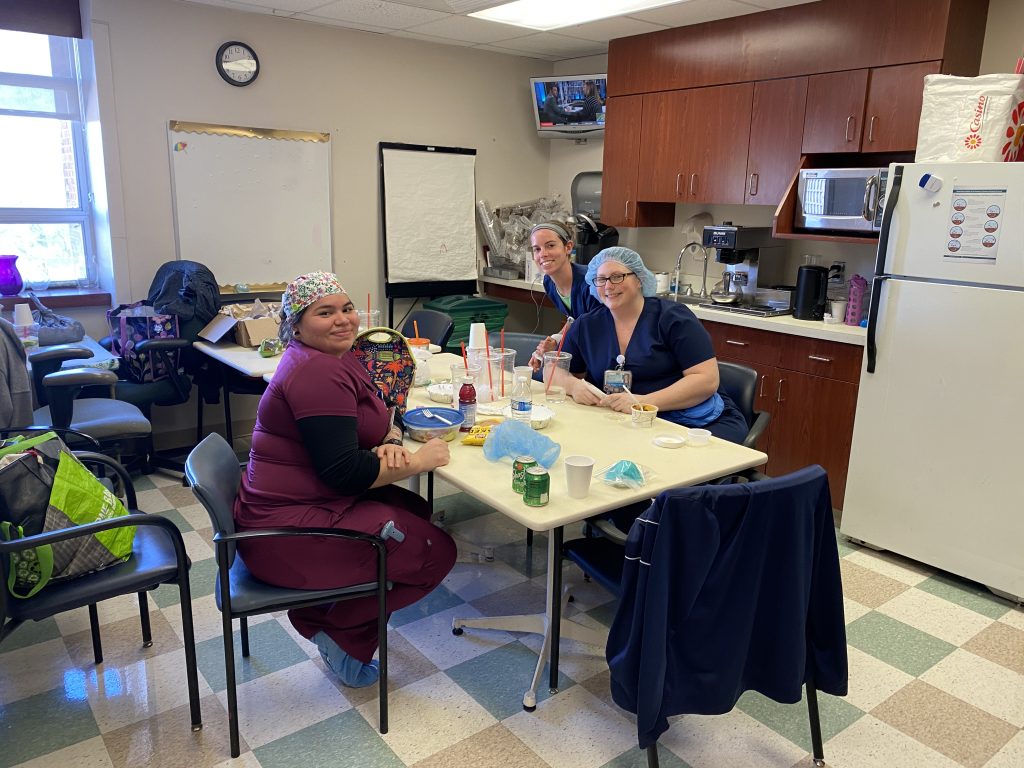 Disclosure: The main source in this article is a relative of Grady Capstone journalist, Catie Cornell. Cornell is a fourth-year majoring in journalism in the Grady College of Journalism and Mass Communication at the University of Georgia.