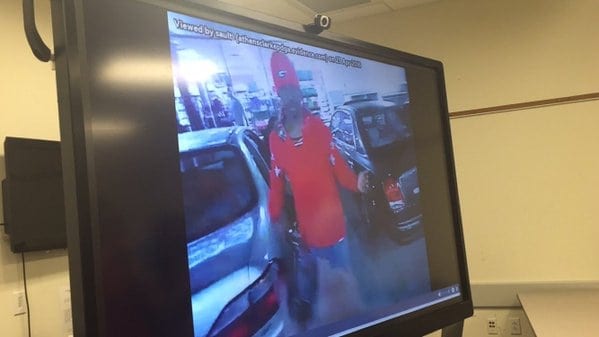 ATHENS — The Athens-Clarke County Chief of Police said he stands "100 percent, unequivocally" behind an officer's decision to shoot a man while on routine patrol early Saturday morning.
"He was in a life-threatening situation and did what he felt he needed to do to protect himself," said Police Chief R. Scott Freeman said.
After seeing two men share liquor, with one also possessing a firearm, Officer David Kelly approached them outside the Golden Pantry convenience store at 2290 Barnett Shoals Road.
In video footage obtained from the officer's body camera and shown to members of the media during a press conference Saturday afternoon, Kelly shot Justin Trammell Scott, 22, twice when he reached for his handgun. One hit Scott in the side of his face and the other missed and struck a vehicle.
https://youtu.be/A_mw21DxxPk
Audio footage begins 30 seconds into the video.
Scott circled the building and then fell to the ground.
Kelly fired a taser while running after the suspect, but it was not effective. Freeman said it is likely because one of the probes did not connect with the target.
Scott was transported to the hospital with "non-life-threatening injuries," Freeman said.
Scott's family has been shown the video footage, and Freeman said they were "receptive and appreciative" that ACCPD was "open" with them.
All ACC police officers, about 150 of them, according to Freeman's estimates, are issued body cameras.
Kelly has been with the ACC police department for just more than one year. He has been given paid administrative leave, though Freeman said that is not an indication that he is suspected of "doing anything wrong."
Whether Scott has a criminal history and has had previous encounters with Kelly is still being determined.
The case has been handed over to the Georgia Bureau of Investigation, which, in coordination with the Clarke County District Attorney's office, will determine potential charges for Scott and investigate the officer's actions.
By Michelle Baruchman