Jeremy Miller has been acting in Athens since 2009. Even though now he has multiple duties in different areas and also self-published two children's books, when he talked about acting and performing, his voice was still full of enthusiasm and caring.
"If I think of myself as an individual performer, and artists who want to continue to work in theater, I myself thought about creating digital performances," said Miller.
After the pandemic, Miller's chances of acting on stage as an actor were significantly reduced.
"You know, because I didn't know when we're going to be able to get back to the audience, and I wanted to, I wanted to keep going," he said. "I wanted to keep working. And I wanted to keep presenting to people who knew me and my work."
Miller is not only an actor, but also a scenic artist for Athens Creative Theatre. He is currently making props for ACT's next big show, Camelot, which took the stage in Athens on Nov. 11. The company hasn't had such a large-scale performance in almost two years because of the pandemic. However, as the only government-funded community theatre in Athens, its activities and performances did not end, but remained in full swing online.
While movies, shopping, sports games and other industries are already experienced in online activities, theatre is completely new to this. Theater has always existed as an event that must be watched live. With the pandemic, ACT has experienced a whole new challenge.
"I mean just, it's not an industry that you know, you have theater, which is live and then you have film, and they're completely different beasts," said Terry Powell, the program specialist for the company for over a decade, "And it's kind of like sacred territory, it's like you don't come and do my thing and we don't go and we don't do your thing."
As a community theatre, ACT not only did an online show, but they also moved all the previously provided theatre courses online. One of the most prominent is a program called Monologues & More, an educational program that ACT has provided for more than five years. The classes include basic theater history, education, acting and improv. Under the quarantine policy, it became an online course, and the number of students has increased from a maximum of 32 students per class to 70 students per class. The class schedule changed from once a week on Tuesday to six time periods a week.
"The county is very gracious and the county didn't charge money for them to participate," said Powell, "So not only were we offering a quality program for free, but they were able to sign on and we were able to adjust our schedules to match whatever center needed."
At the same time, ACT launched radio programs and small online shows. Digital Scripts Series is a table read that is performed by the actors while they are sitting in their home using Zoom.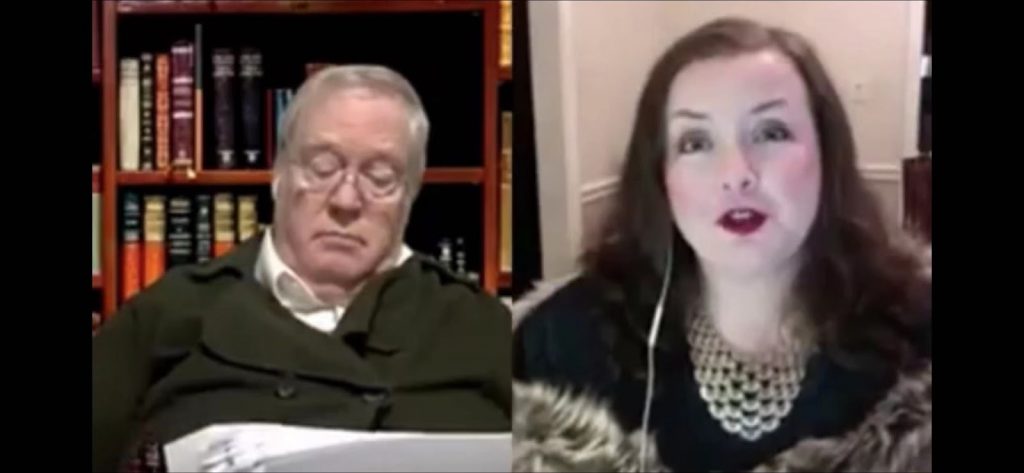 "They were dressed in period, costuming, so that all the actors would do their hair up in a 1950s hairdo and they would wear the appropriate jewelry, it was and you could only see from, you know, the neck up," said Powell, when talking about one of the Digital Scripts Series called "Father Knows Best."
However, as a performing art, theatre is something that relies heavily on the atmosphere of the scene and the reaction of the audience.
"Part of that is the live audience interaction where you're having an experience with people that is confined to that moment." said Robyn Accetta, an Atlanta-based actor and acting instructor at the University of Georgia, "And theater is very ephemeral. Whereas a movie or a TV show, you can watch over and over and over again, a theater is a moment in time."
No one can be sure that this new type of performance, which combines traditional theater and new media, will exist after the coronavirus disappears completely.
"It's really hard to translate a live theatrical performance to film because they are, at their essence, two very different mediums," said Accetta, "And so what I think ended up actually coming out of it was this hybrid form of performance, which wasn't film but it also wasn't theater."
Online activities helped through a hard time, Powell said.
"This is another one of those very hidden and awkward blessings that you wouldn't have expected to receive." said Powell. "You kind of fight it the whole way because you think oh, this is not how we do this. This is not the right way to do this. And yet at the same time, it was the only way to do it."
The Athens-Clarke County Government also saw the potential in this area and offered the opportunity for ACT staff to work remotely, said Powell. But in the future when COVID-19 disappears completely, whether we can still see the digital theatre performance in Athens, remains to be seen.
Yuxin Li is a student in the Grady College of Journalism and Mass Communication at the University of Georgia.