The recent general and special elections in Virginia resulted in a red wave across the state. Republican Glenn Youngkin defeated Democrat Terry McAuliffe, putting Virginia in the GOP's hands for the first time in over a decade. With Georgia's upcoming midterm elections, Democrats and Republicans alike will use Virginia as a litmus test and apply or or modify lessons learned.
Why It's Newsworthy: Virginia and New Jersey are the only states to hold statewide elections in the year following a presidential election, so they may be used as referendums on the acting president and often play a significant role in future elections across the country. These results can be used to determine whether there will be political change in Georgia's 2022 election season.
The Virginia House of Delegates is predicted to split between both sides of the political aisle for the first time since 1998. This will effectively end Democratic control of the House.
According to the Virginia Department of Elections, there was a 6.18% increase in registered voters in 2020. This year featured the highest number of voters in a Virginia gubernatorial election since 1997.
Alex Huskey, chairman of the College Republicans at UGA, believes that this turnout and the results are due in part to President Biden's administration and approval ratings.
The election results have lit a fire under the organization.
"It motivates us to work harder to show that no matter what we can win with our values because that's what the people want," says Emanuel Hernaiz, director of alumni relations for College Republicans at UGA.
Huskey is looking forward to seeing how these results will affect campaigns in Georgia and says, "We stand a good chance of winning the seats we need to take back the House and the Senate."
Huskey and Hernaiz encourage college students and young adults to reach out to campus or local organizations affiliated with either party to become involved with upcoming campaigns and elections.
The Young Democrats did not respond to email or phone call attempts for comment.
Next year will feature several key dates for voting in Georgia.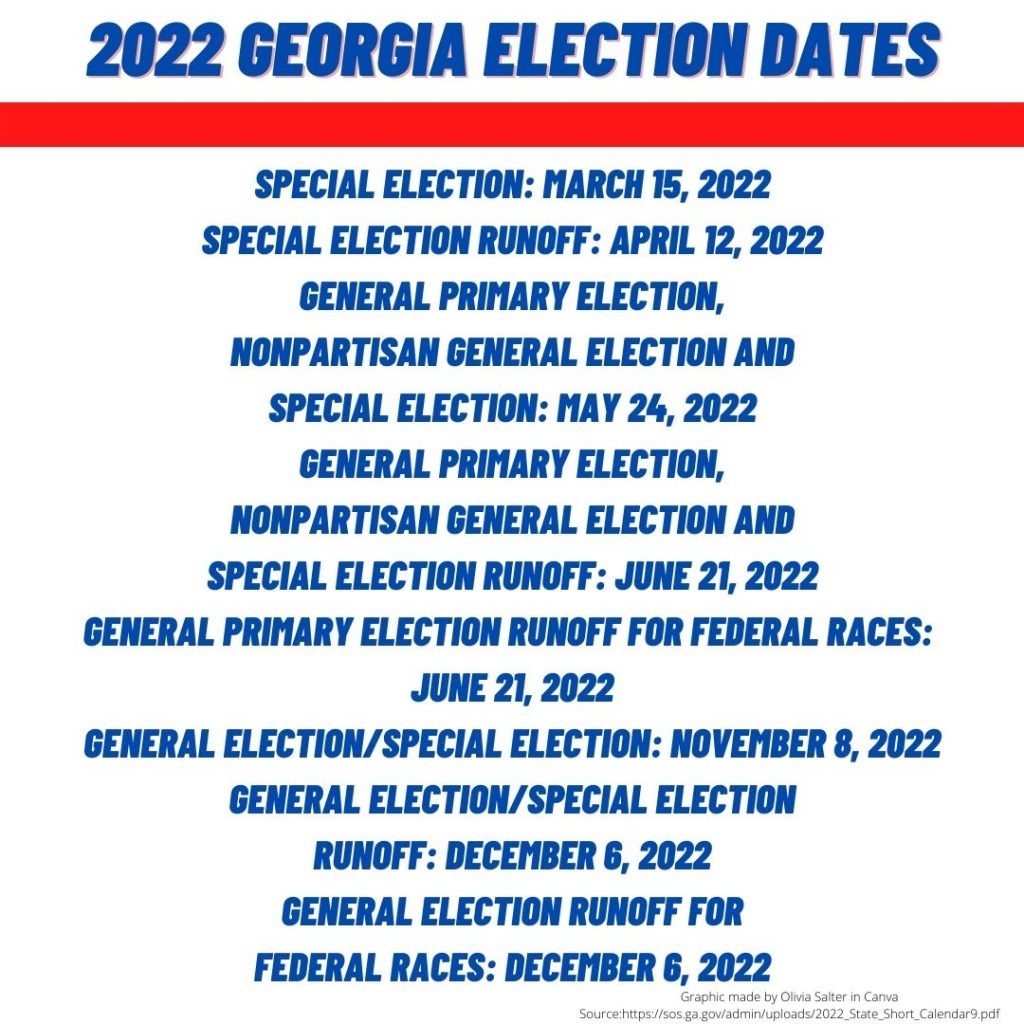 You can visit the offices of College Republicans at UGA and Young Democrats of UGA & ACC at 102 Tate Student Center to get involved with the organizations.
Olivia Salter is a senior majoring in journalism in the Grady College of Journalism and Mass Communication with a minor in sociology and a certificate in public affairs at the University of Georgia.