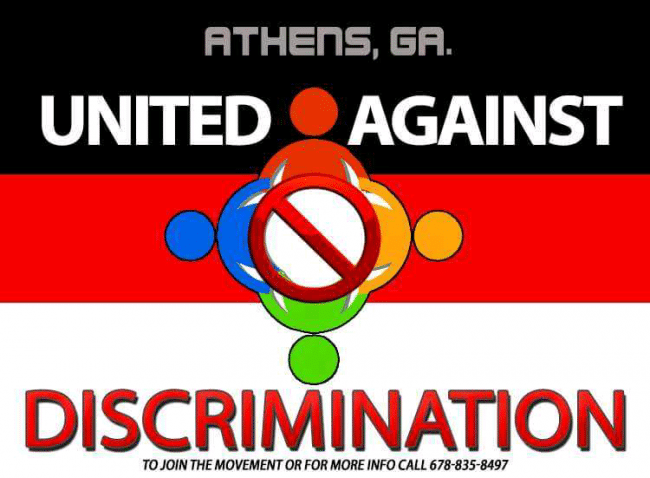 ATHENS, Ga.– Tonight at 7 p.m. there will be an agenda-setting meeting at City Hall. At this meeting commissioners will discuss the proposed anti discrimination ordinance. We spoke with Commissioner Girtz, and he said he is supportive of the bar directed legislation.
The anti-discrimination ordinances that will be discussed aim at requiring all bars in Athens, not just downtown bars, to post clearly visible signs detailing the dress code of the establishment, if they are hosting of private party, as well as contact information to the county attorney's office to file a complaint for anyone who feels as if they have been discriminated against.
These ordinances came about as a result of a January resolution that the commission adopted. This resolution directed county attorneys and management to develop recommendations of punishment for those violating the local, state or federal anti-discrimination or civil rights laws. Those punishments could be the denial, suspension or revocation of the bar's alcohol license.
The amendments were first proposed to the commission back in June. Around this time Commissioner Kelly Girtz spoke with bar owners about these complaints and the resolutions that were on the table.
"None of them wanted to say they were opposed to this type of thing. We live in the day and time when overt discrimination is not seen as positive, but there are a lot of things that can happen that are overt," says Commissioner Girtz.
He hopes that in the long term they will expand its range, so that everyone will feel welcomed in the community.
Mayor Nancy Denson pulled the proposed ordinance amendments from consideration of the September meeting and also kept them off of the agenda for the October voting meeting.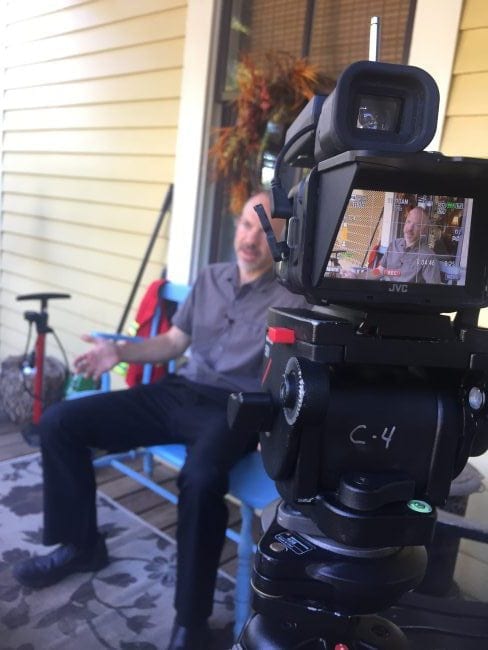 At the October voting meeting, Mayor Denson agreed to put the ordinances back on the agenda for the commission to consider for the November voting meeting. Girth, one of the Athens-Clarke County commissioners, thinks that passing these anti-discrimination proposed ordinances will help the Athens economy flourish.
"I think a healthy economy is undergirded by a welcoming environment. If we're welcoming to all people those are more people who are going to feel comfortable in Athens, who are going to come and rent places here, come and dine here, come and move here, who are going to start businesses here, who are going to spend their dollars here," says Commissioner Girtz.
Commissioner Girtz isn't the only one that feels passionately about anti-discrimination in Athens. Other community members marched to Athens City Hall from the Arch two weeks ago, so they could share their testimonies with the commissioners.
"I feel like I have been profiled here recently. I've been pulled over three times within a 45 day span and only one time was given a citation," says an Athens local man.
During the march to City Hall and the complaints Athens locals have been making to commissioners, a key figure in the Athens anti-discrimination movement spoke up about their efforts.
"When election time comes you better make them listen," says Mokah Johnson, leader of the Athens Anti Discrimination Movement.
One of the proposed ideas to fix this issue is an Athens Human Relations Committee.
"For students who do continuously experience discrimination they have a local body supported by the local government they could go too," says Mansur Buffins a local activist.
Commissioner Girtz says he does support the idea of a human relations committee. However Georgia Law would not allow them to hear cases, it could help collect more data for the commissioners. He did specify that they are still trying to work out all of the details of the committee.
The executive session meeting takes place tonight at 7 at City Hall. They will vote on this ordinance on November 1st.
By: Kendall Meissner and LaPorsche Thomas