Athens, Ga-
Georgia Bureau Investigation links gun to the shooting scene resulting in the death of Breana Jeree Blackwell, 23.
Even with the gun linked to to scene, ACCPD cannot prove that the 7 suspects were at the scene of the crime. Police are still offering a $10,000 reward for any details regarding the shooting and resulting death of Blackwell.
According to a special media release from Athens Clarke County Police Department on February 1st 2016, Blackwell was shot in a nearby vehicle during a suspected gang-shooting. The 7 male individuals were arrested due to violation of the Georgia Criminal Street Gang Act.
According to the Georgia Criminal Street Gang Act, a "criminal street gang" in the state of Georgia is any group of more than three individuals, whether formal or informal, which engages in criminal gang activity.
The 2010 Georgia Codes defines gang-related activity as any activity that "means the commission, attempted commission, conspiracy to commit, or solicitation, coercion, or intimidation of another person to commit any of the following offenses on or after July 1, 2006"
This to include:
Any offense considered racketeering
Rape, aggravated sodomy, statutory rape, or aggravated sexual battery
"Relating to escape, and other offenses related to confinement"
Any offense relating to the security of the state or county correctional facilities
Any offense… relating to aiding or encouraging a child to escape custody
Any offense relating to the damage of property relating to gang- tagging, painting, or writing
Possession or use of a weapon
See the awards release here: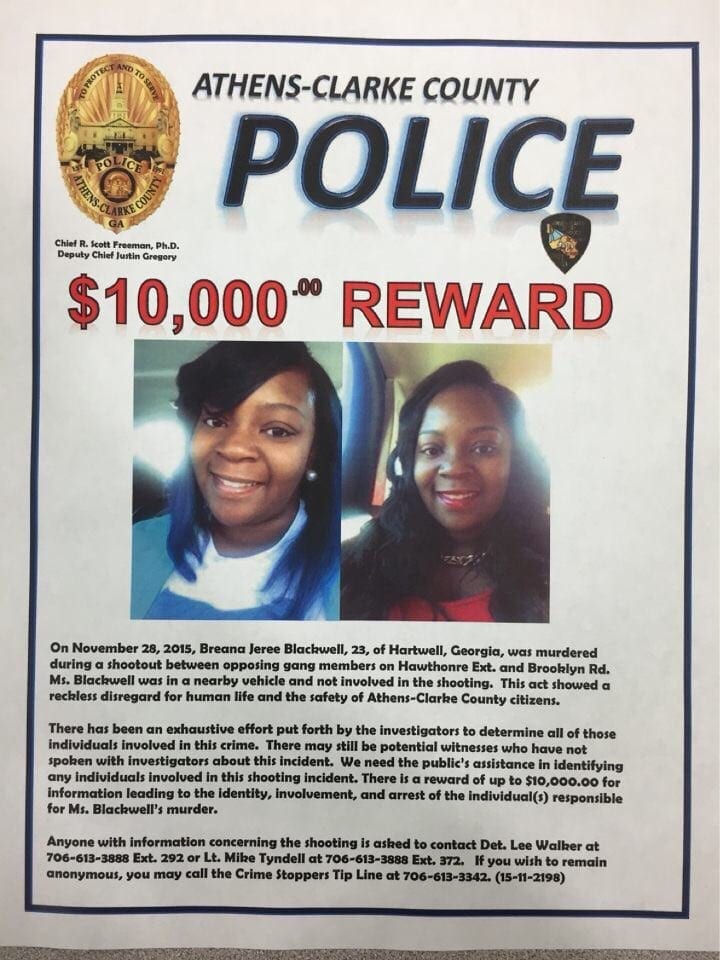 We will continue to follow this story as it develops.
Anyone with any information is encouraged to contact Det. Lee Walker at 706-613-3888 ext. 292 or Lt. Mike Tyndell at 706-613-3888 Ext. 372
Reporter Teman Worku