UPDATE: 2/17/7 2:28PM
Shannon Ewing of Gwinnett County and nephew Henry Ewing of Jones County are the two victims of Thursday's fatal plane crash, Captain Ryan Sears of the Barrow County Sheriff's Department confirms. Their ages have not been released.
Terry Williams, the media contact for the National Transportation Safety Board, says the investigation is still in the fact-gathering stage. They are still identifying the cause of the crash, the intended path of the plane, and any possible witnesses of the incident, Williams says. The initial report should be available in a week.
ORIGINAL POST: 2/16/17
Barrow County, GA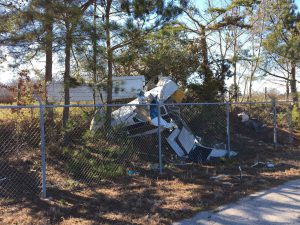 Two passengers are confirmed dead in a plane crash off of the end of Runway 13 at the Barrow County Airport in Winder, Georgia, according to Barrow EMS Public Information Officer Capt. Scott Dakin. The crash was found just after 2 p.m. this afternoon.
Dakin says the Beech C23 four-seater plane crashed into the tree line on the back side of the airport. There's no confirmation on whether the plane was landing or taking off.
There were no witnesses to the crash. An employee on their way to work passing the crash site made the initial 911 call to Barrow EMS says Capt. Dakin.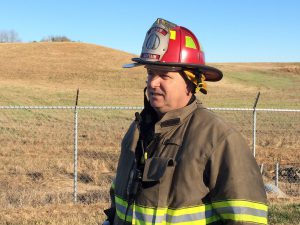 No further information will be released until the National Transportation Safety Board (NTSB) and FAA arrive on the scene.
Follow @GradyNewsource on Facebook and Twitter for breaking news.
By: Casey Rose