ATHENS, Ga — Congressman Jody Hice of Georgia's 10th District heads back to work on the hill today. One bill he's sponsoring pushes to close a loophole that allows convicted sex criminals to avoid placement on sex offender registries.
The Track Reoffending Alien Criminals Act requires "unlawfully present alien sex offenders" to be registered on the sex offender registry. Hice says his bill is a response to a Boston Globe investigation that found U.S. Immigration and Custom Enforcement (ICE) officials had freed criminal alien sex offenders without notifying state law enforcement.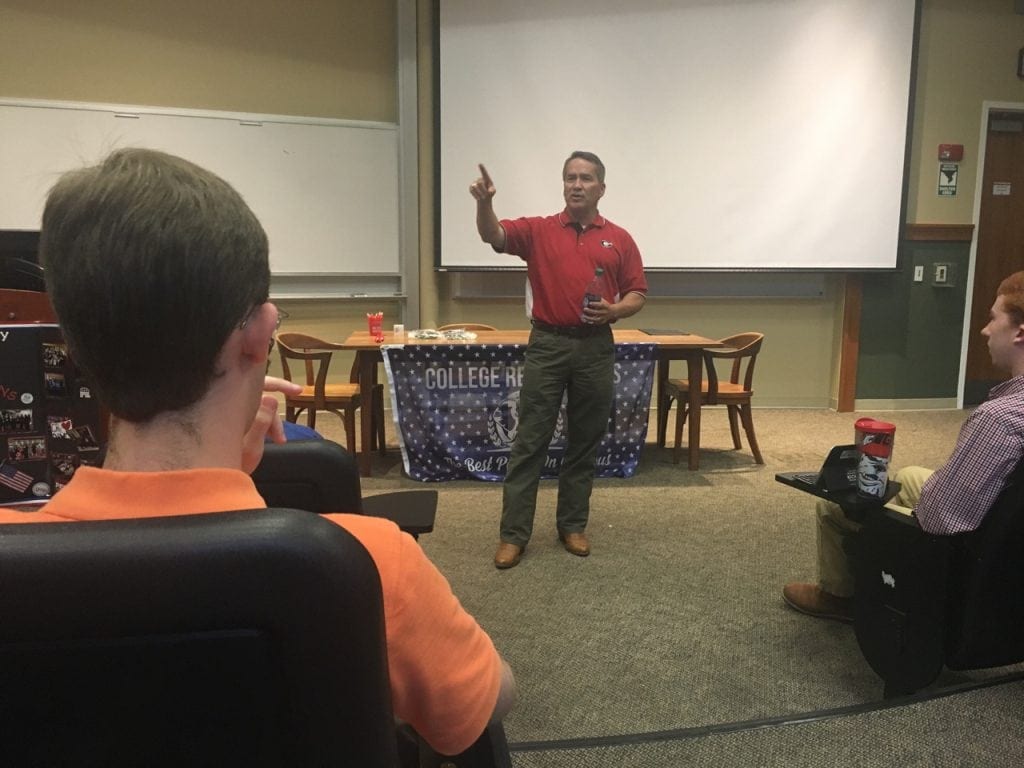 Hice told UGA College Republicans last week that the bill was gaining sponsor support from other congressional leaders. He said he's working to build a coalition of support in Congress to get the bill to pass. However, congressional records show the bill has not been voted on since it was sent to the House Subcommittee on Immigration and Border Security in 2015.
Other issues that could have a local impact include a possible government shutdown, Zika funding and an IRS impeachment hearing.
Here are 3 things to know about what Congress is talking about today:
Government shutdown looms
The government is once again facing the threat of a shutdown over funding disagreements. Congress has just 23 days to come to an agreement over the federal budget before it expires on September 30. The key sticking point for congressional leaders is an agreement on the end date. Senate Republicans are urging for a spending plan that only lasts through this year, leaving funding decisions to a new Congress and President.
Zika funding
The Senate will try for the third time to agree on a Zika funding bill. The $1.1 billion package addresses the outbreak through funding "research on the infection and its effects, mosquito control measures, efforts to develop a vaccine, and public service messaging about preventing infection." This bill has been the center of partisan debate since February. According to the CDC, 69 travel-related cases have already been reported in Georgia.
House Oversight Committee urges impeachment of IRS Commissioner
Representative Jody Hice has been one of the major leaders in Washington pushing for the impeachment of John Koskinen, the head of the IRS. Hice and the House Oversight and Government Reform Committee (OGR) have been working the past two years to spot issues of waste, fraud and abuse in the U.S. Government. In June, the OGR Committee censured Koskinen for engaging "in a pattern of conduct inconsistent with the trust and confidence placed in him as an Officer of the United States." Now, the committee is working towards getting him impeached from office. So far they have been successful in removing 20 different department and agency heads in the government.
By: Taylor Cromwell
Follow us on Twitter @GradyNewsource or Facebook @UGAGradyNewsource.